Georgia's PM on Fox News' Special Report: Russia gets in the way of Georgian peace initiatives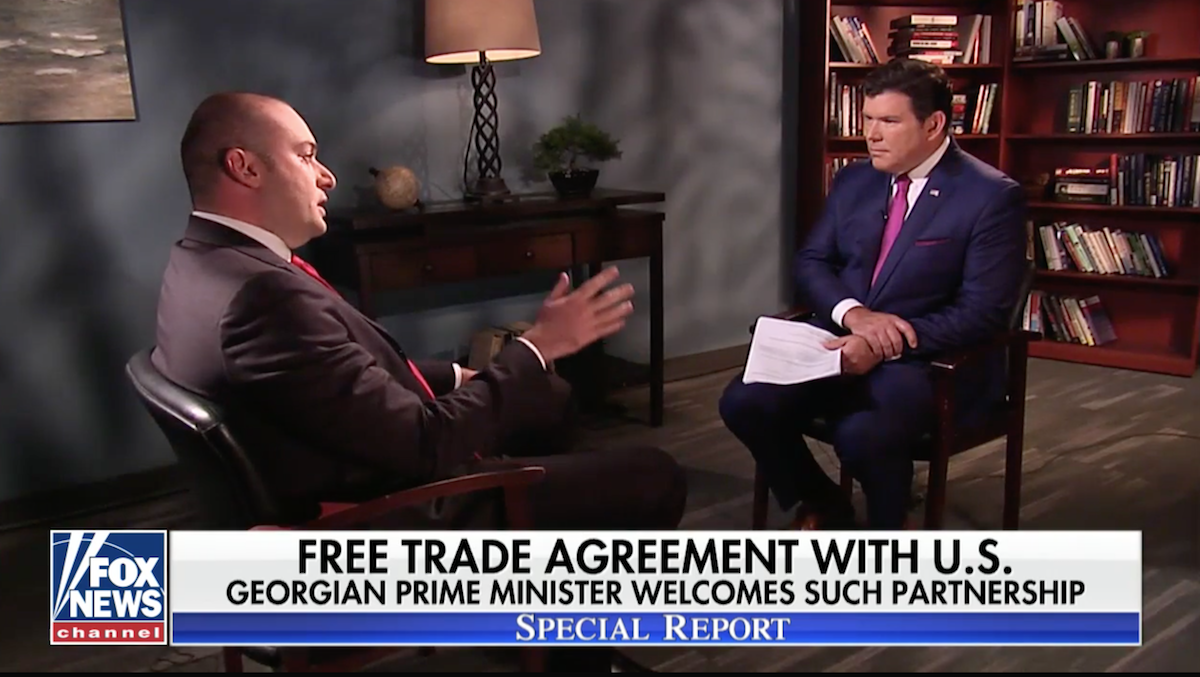 "The Georgian government firmly supports the peaceful settlement of conflicts. Unfortunately, Russia is again trying to create obstacles to our peaceful initiatives,"  said Prime Minister of Georgia Mamuka Bakhtadze in an interview with Bret Baier of Fox News Channel's Special Report.
Russia has occupied 20% of Georgia's territory, and continues its aggressive policy against Georgia, Bakhtadze continued:
"Many Georgians were forced to leave their homes in the occupied territories. Russia occupied two historical regions of Georgia."
Baier noted that critics of President Trump believe that he is not tough enough on Russia, to which Bakhtadze said he welcomed President Trump's decision to hold talks with Putin as there is no alternative to dialogue.
"Of course we should take into account the regional context, as the situation [in the region] is becoming more turbulent," Bakhatdze added.
•   Bakhtadze left for the United States on a work visit on 16 September. This is his first visit to the United States.
•  The 36-year-old became prime minister of Georgia on 20 June 2018, after his predecessor Giorgi Kvirikashvili resigned after disagreements with the leader of the ruling Georgian Dream party and the businessman believed to informally rule Georgia, billionaire Bidzina Ivanishvili.