Georgian PM resigns – in Facebook post
Georgian Prime Minister Mamuka Bakhtadze has resigned earlier this morning on September 2 – and did so in a rather peculiar way: by publishing a large Facebook post. 
"A strategic development model has been created in Georgia, it has been implemented – and I decided to leave my post, because I consider my mission to be completed at this stage," Bakhtadze wrote.
Overall, the post published by the prime minister totals 3.994 words – which has caused surprise and ridicule on social networks.
Despite the positive assessment of the situation in the country that the prime minister gives in his message, he has resigned amidst great instability in Georgia.
The Georgian lari has fallen catastrophically, now fluctuating near three GEL to the dollar.  
• Georgian lari continues to tumble – 3.00 new record low
• Explainer: why is Georgian billionaire Ivanishvili waging war against the country's most popular bank?
A recent ECHR ruling has seen the leading opposition TV channel Rustavi 2 be transferred into the hands of a businessman closely aligned with the authorities.
• The fall and rise of Georgia's most watched TV channel – Rustavi 2
• Father of owner of Georgian opposition TV channel Pirveli charged with complicity in money laundering
Moreover, there have been almost permanent street protests in Georgia for almost three months now, after a bloody dispersal of a protest in late June, in which 30,000 people participated, and in which more than 200 people were injured; two people lost vision in one eye. 
Since then, there has been a constant protest near the parliament building, with the main demand that Minister of Internal Affairs Giorgi Gakharia resign. 
• Tbilisi: police, protesters clash. 100s arrested and injured. Photos
However, there is speculation that Gakharia may indeed soon become the new prime minister. 
There are many questions regarding the "Facebook resignation" and the new appointments that will be made. 
Mamuka Bakhtadze promised that he would give an interview to the media later this afternoon. 
His Facebook post is 3,994 words long, in which he highlights the main aspects and achievements of his time in office. 
In his letter he twice mentions Bidzina Ivanishvili, the Chairman of the Georgian Dream.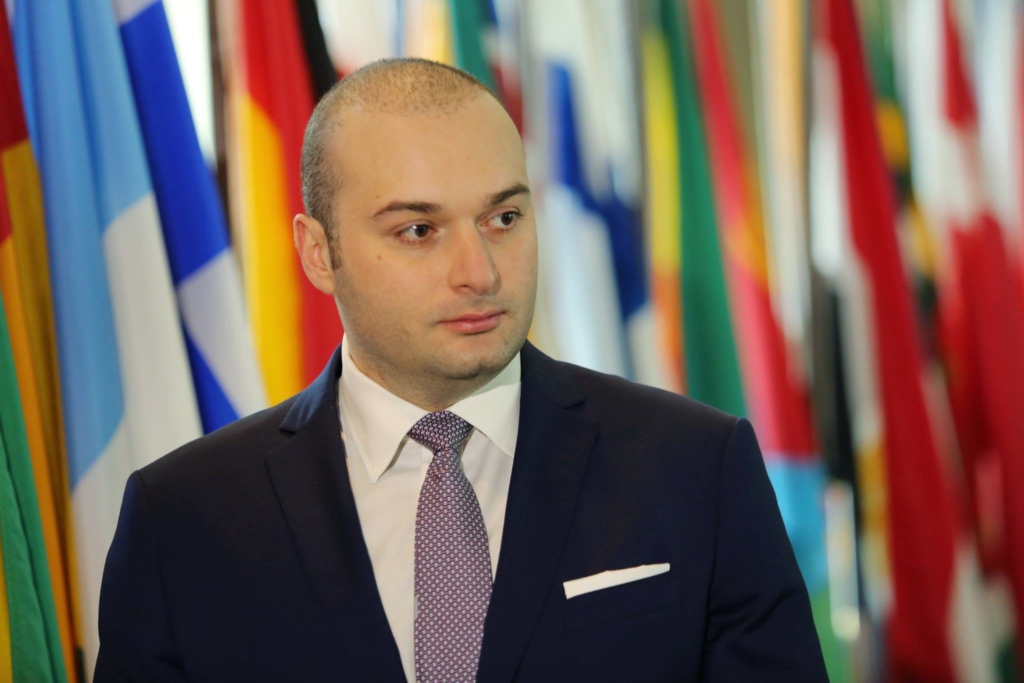 In the first case, he expresses his "special thanks" to Ivanishvili for his role in the October 2012 victory of the Georgian Dream party. 
The second time, he cites Ivanishvili in the context of proportional elections, saying that Ivanishvili's initiative to hold the forthcoming parliamentary elections per the proportional system is "of the utmost importance." 
He also notes that much has been done during his premiership in terms of rapprochement with Europe and NATO, as well as economic reforms, education and other areas.
Mamuka Bakhtadze, 37, was appointed Prime Minister of Georgia on June 20, 2018.  
He replaced Giorgi Kvirikashvili in this post. Bakhtadze was Bidzina Ivanishvili's personal choice.
It is not yet clear who will occupy the post of prime minister.
According to several media reports, this will be the Minister of Internal Affairs Giorgi Gakharia.
Protests have been going on for two and a half months now, demanding Gakharia's resignation.
Gakharia is the most controversial figure in the Georgian government.  
On June 18, police used tear gas and rubber bullets to disperse a rally near parliament, as a result of which several people lost their eyesight. Responsibility for the event has been placed on Gakharia, who as the Minister of Internal Affairs is the head of the police in the country.