Georgian PM appeals to the Abkhaz nation on the day of the fall of Sukhumi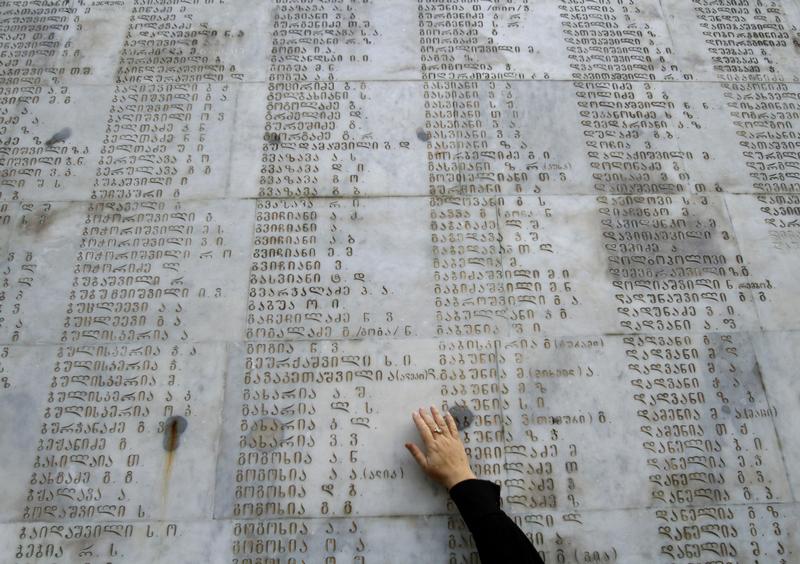 It has been 24 years since Georgian military units left Sukhumi as a result of the Georgian-Abkhaz conflict. Representatives of the authorities and political parties gave tribute to the memory of those that lost their lives during the armed conflict near the Heroes' Memorial in Tbilisi and in other cities of Georgia.
On the day of the 24th anniversary of the fall of Sukhumi, the Georgian Prime Minister, Giorgi Kvirikashvili, delivered a speech in Georgian and Abkhaz.
"September 27, 1993 is one of the most tragic dates in the history of our country. This is a day which reminds us of the destructive power of war," he said.
Giorgi Kvirkashvili said the Abkhaz war was 'fratricidal' and that the war had no winners.
In his statement, the PM said that Georgians are ready to 'reboot' relations with their Abkhaz brothers.
"We do all this in order to restore the territorial integrity of Georgia in a peaceful way, to restore our brotherhood and love which has always connected Abkhaz and Georgians, and to restore trust without which it will be impossible to move forward. I want to assure all Abkhaz and Ossetian brothers that we have a shared future, and it is only with shared efforts that we will be able to build a country where our children will be able to live in peace and agreement and welfare. We will be able to create the best country together," the statement says.
The US Ambassador to Georgia Ian Kelly laid down flowers near the Heroes' Memorial in Tbilisi today. In an interview with journalists he said that the Georgian state has the correct approach to the Abkhaz issue.
"I believe that the Georgian state has the correct approach – they must convey their voice to the Abkhaz in order to begin reintegration into Georgian society. The United States of America supports such an approach, as well as the development of contacts with the Abkhaz in the sphere of healthcare and education. We assess this positively," Ian Kelly said.
Armed conflict in Abkhazia broke out on 14 August 1992 and continued for 13 months and 13 days and ended on 27 September 1993 with a loss for Georgian armed forces. Some figures put the loss of human life at more than 13,000, while around 300,000 people became internally displaced persons.
Toponyms and terminology used by the author, as well as views, opinions and strategies expressed by them are theirs alone and do not necessarily reflect the views and opinions of JAMnews or any employees thereof. JAMnews reserves the right to delete comments it considers to be offensive, inflammatory, threatening or otherwise unacceptable