Georgian Leviathan

A video footage of a floating giant tree literally blew up on social media.

It's not photo editing, it's real footage, showing how a century-old tree from the Tsikhisdziri botanical garden (Adjara) was transported to Shekvetili, where the Georgian business tycoon, Bidzina Ivanishvili, has a huge mansion.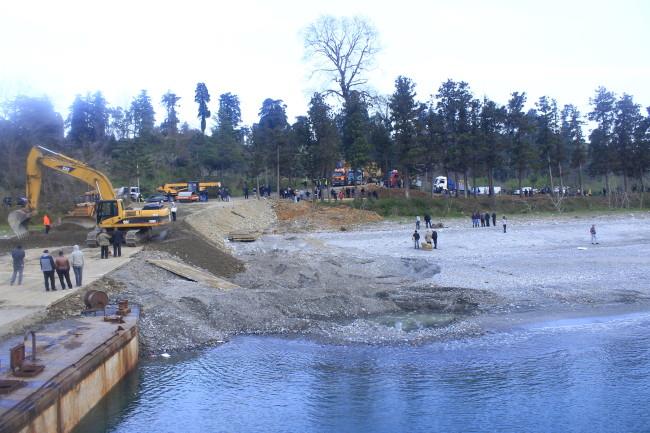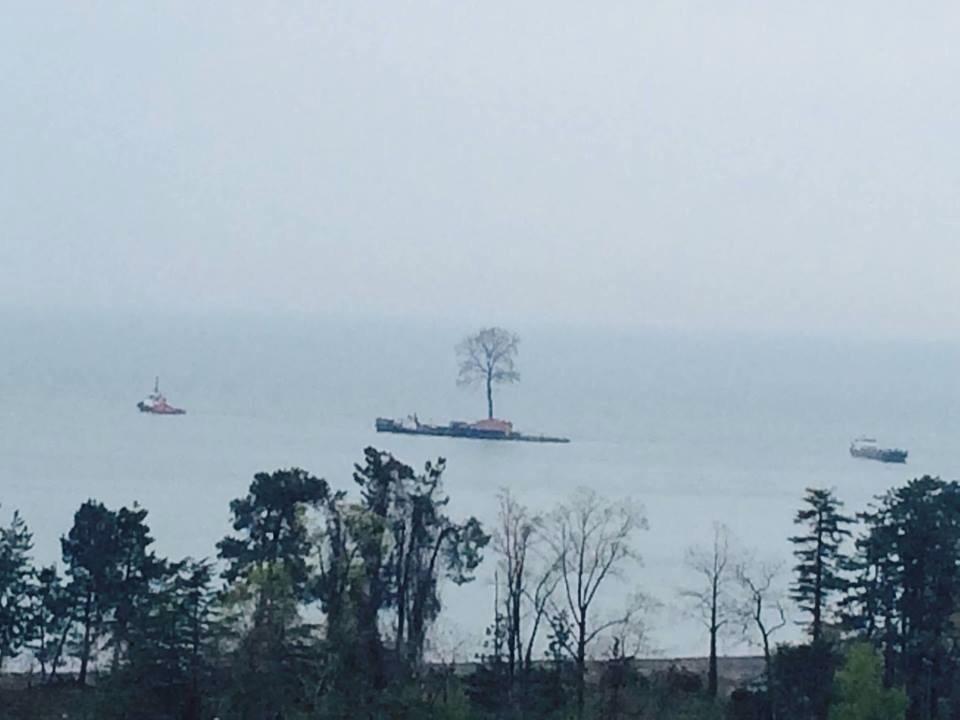 Photo: "Batumelebi newspaper
An uprooted giant tree was placed on a special barge. A special pier was arranged to accomodate it off the shore of Tsikhisdziri. The tree was transported several kilometers by sea, until it reached the ex-Prime Minister's private mansion.
This is not the first case of transporting a giant tree to the Georgian billionaire's mansion. Despite vehement protests of activists and ordinary citizens, several unique species of trees have been already removed from Tsikhisdziri.
Ivanishvili, who resigned from the Premier's post three years ago, but who is still a de facto leader of the country, does not deny that trees the trees come to his property. The only thing that surprises him is the protest of activitsts.
'I love big trees. It's my hobby. Giant trees are a form of entertainment for me,' he said, not understanding 'what's wrong about it.'
One social media user edited a video that has become extremely popular. Here, the video footage, shot in Tsikhisdziri,come side by side with episodes from Theo Angelopoulos's "Landscape in the Mist. '
This a video made by Georgian facebook user.
This is an episode from Angelopoulos. Find the difference.
published:24.03.2016