Georgian designer Demna Gvasalia's personal collection on the dark 90s Abkhaz war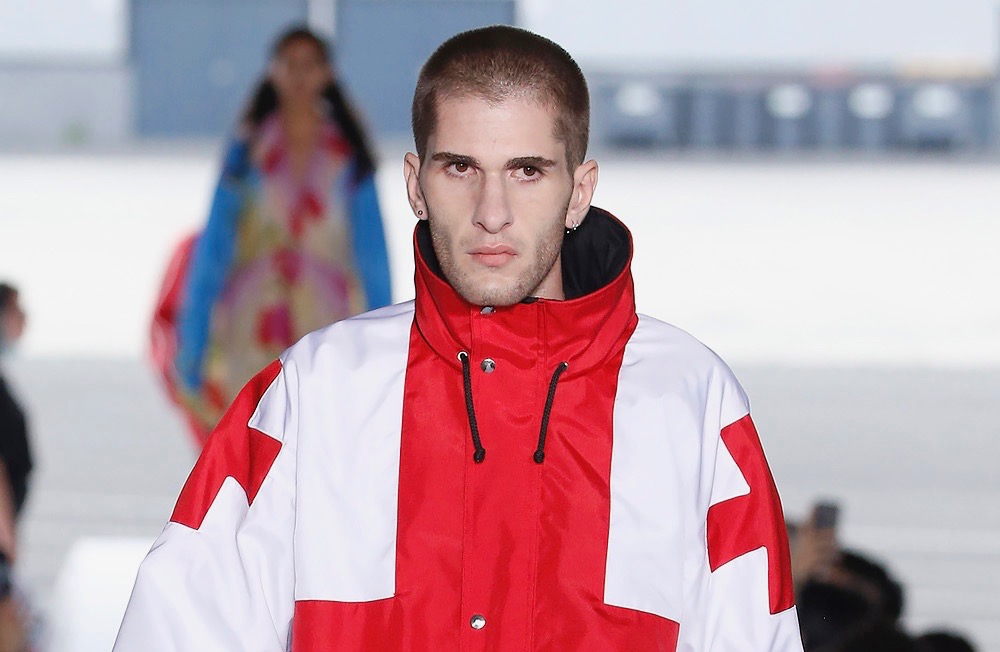 'Georgia', 'Lord, have mercy' and 'Sukhumi' – inscriptions written in the Georgian language which adorned garments worn by models on the runway at a Paris show, representing the newest collection by Vetements and its founder and creative director, Georgian designer Demna Gvasalia.
The spring-summer 2019 collection by Vetements is devoted to the designer's homeland – Georgia.
Gvasalia introduced the audience to his childhood memories as his newest collection was inspired by Georgia in the 1990s, a difficuly time that he grew up in.
The focus of the collection was on the Georgian-Abkhaz conflict, the civil war and Georgia today.
A popular designer in the fashion world, Gvasalia often stresses that he was born in Sukhumi. During the military conflict his family had to flee their homes along with other Georgians. It was these memories that inspired him to create this fashion collection.
Demna Gvasalia told reporters that he wanted to tell a story which ws devoted to family and war.
According to him, he tried to deal with the trauma he experienced while growing up in a war-torn Georgia, where his house was bombed and his grandmother temporarily lost memory due to stress.
"I returned to my past in Georgia to face my fears and the painful moments; I haven't been back there since the 90's war," said Gvasalia.
Vetements also announced an app which can scan QR-codes on the garments which provides information on the events that took place in Abkhazia in 1992.
The show, held under a bridge in Paris, had a runway made up of two banquet tables, while guests sat on white plastic chairs covered with tulle mesh.
The show featured 40 models selected in Georgia. Most of them, as is customary for Vetements, are not professional models.
Sweatshirts and hoodies with provocative inscriptions, trench coats, bandit leather jackets, turtlenecks with criminal tattoos mixed with church themes, a T-shirt with the image of the late Russian rock star Victor Tsoi were all in the show.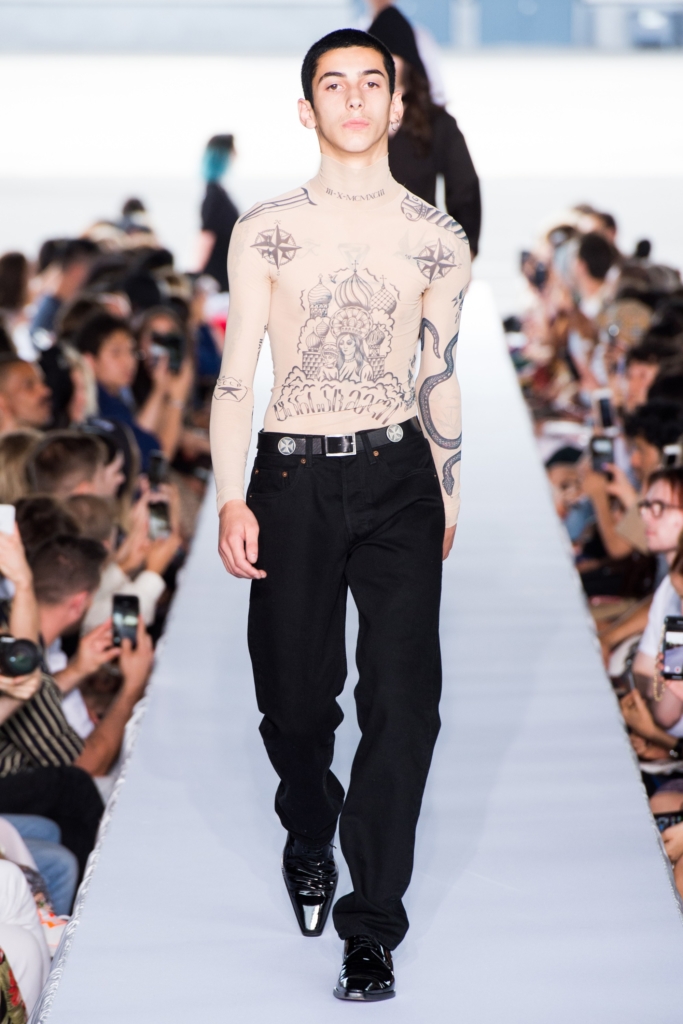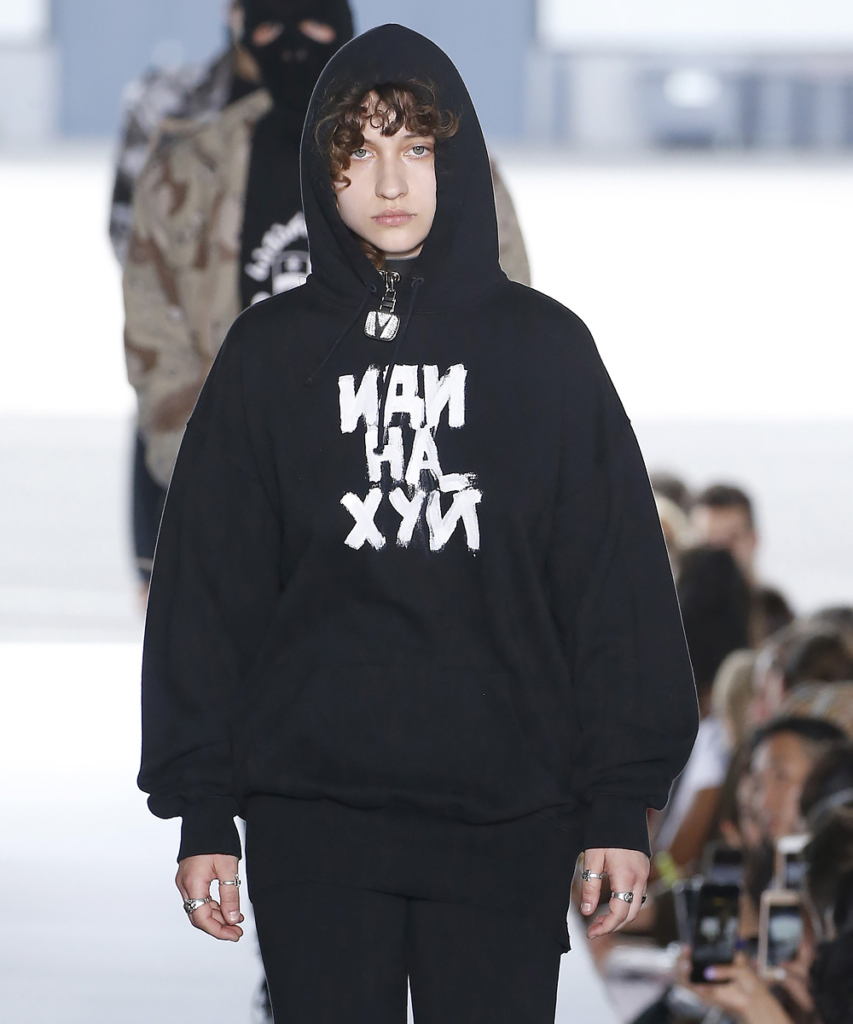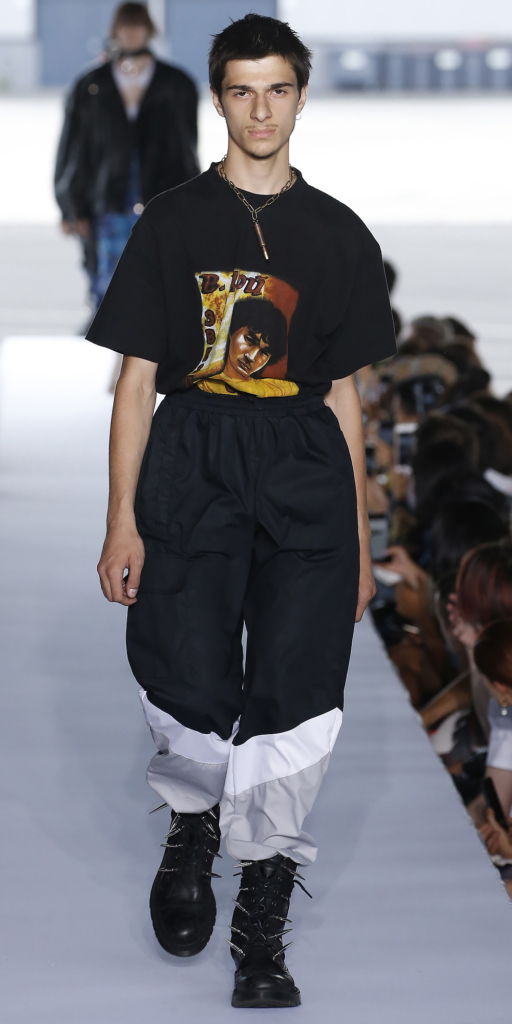 There are many Georgian language pieces in the collection. Georgian words and slogans such as 'Enough' and 'God forgive us' adorned hoodies, sweatshirts and bomber jackets. The latter phrase is an ironic reference to the controversial actions of the church in Georgia.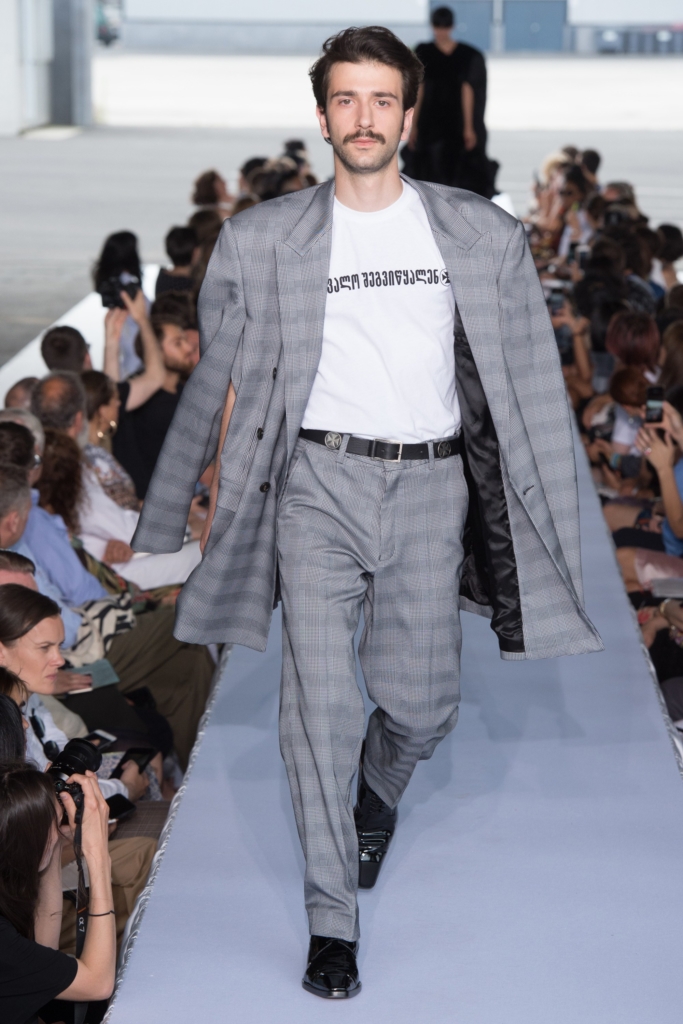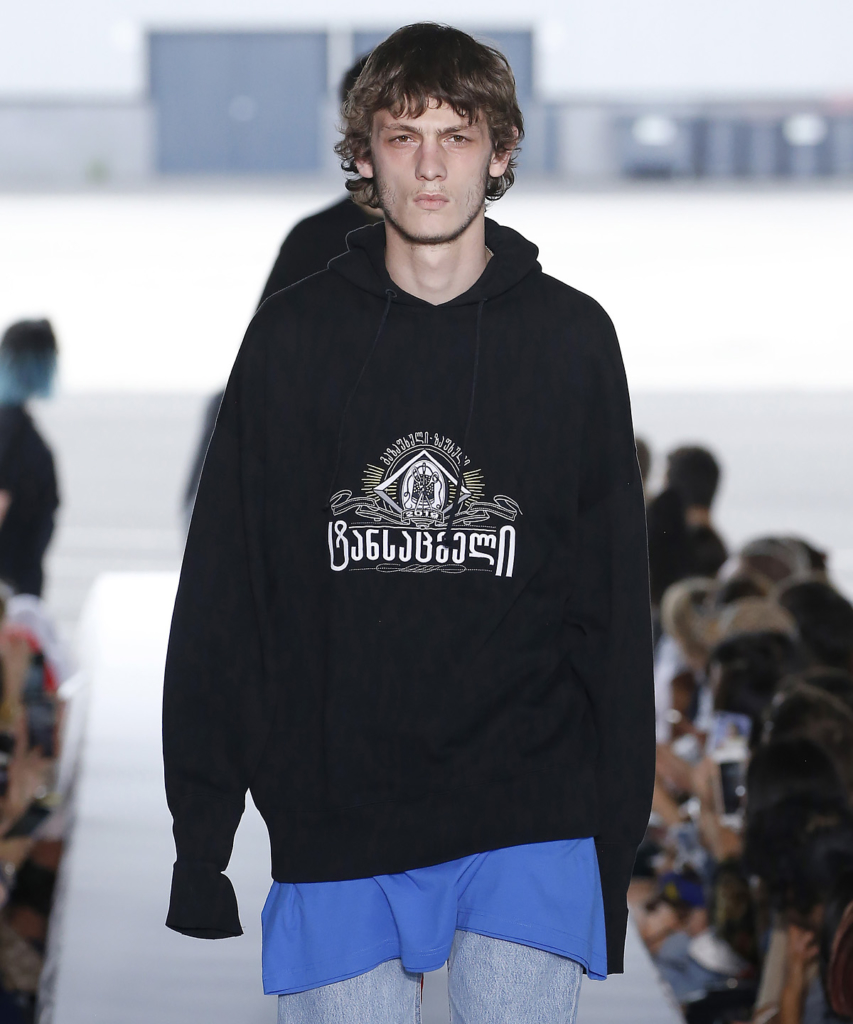 Gvasalia also responded to the recent youth protests in Tbilisi and recalled the recent raids and closing of prominent night clubs. One of the bomber jackets reads 'We dance together, We fight together', a slogan used by the Georgian youth who rallied in Tbilisi in May when the police raided and closed nightclubs under the pretext of countering drug traffickers.
Gvasalia's collection became an absolute hit among Georgian social media users. Facebook users thanked the designer for his frankness and for sharing the memory.