Georgian airports checking passengers for coronavirus
Doctors at Tbilisi, Batumi and Kutaisi airports have begun checking passengers for signs of the China-born coronavirus.
Not only passengers arriving from China are being checked, but also from other countries. The test involves measuring temperature from a distance, a short interview, as well as providing a booklet with information about the coronavirus and the characteristic symptoms of the disease.
Flights from China to Georgia are only available in and out of Tbilisi airport, where doctors began checking on January 25.
• Measles outbreak in Georgia: why can't the 'ignorance virus' be conquered?
• Hepatitis C in Georgia: Can the "silent killer" be beaten?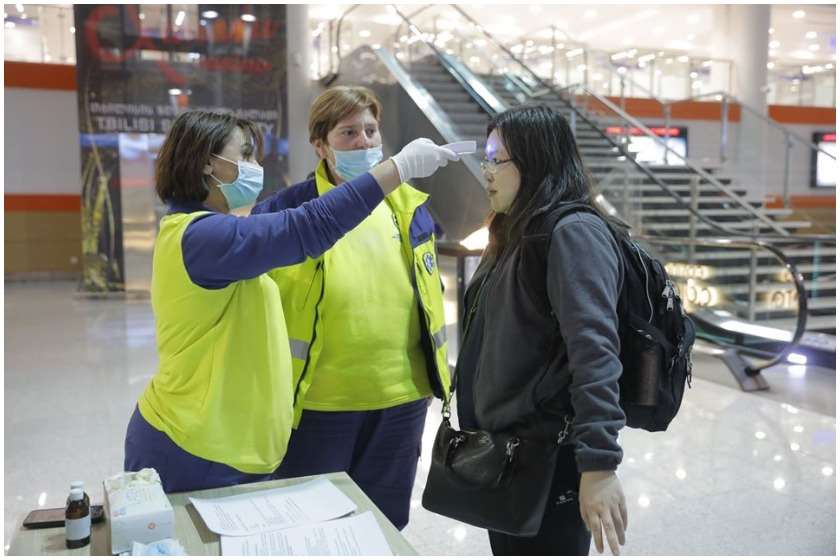 According to the Ministry of Health, so far no passengers have been identified with a temperature or symptoms of the dangerous virus. 
As the medical director of the infectious diseases hospital Marina Ezugbaya told Interpressnews, both passengers arriving directly from China and those arriving from other countries but have previously traveled to China are checked at the Tbilisi airport.
She also said that if a person arriving in Georgia has a fever or suspicious symptoms, they will be required to report to the infectious diseases hospital for a full examination.
The main signs of coronavirus disease are: respiratory symptoms, fever, cough, shortness of breath. In severe cases – pneumonia, acute respiratory syndrome, pulmonary insufficiency.
The first case of the new coronavirus (2019-nCoV) was recorded in December 2019 in the Chinese province of Hubei, in Wuhan.
As of January 27, 80 deaths have been recorded and 2700 cases of infection. Cases of the disease were detected not only in China, but also in Taiwan, Australia, Vietnam, the Canal, Malaysia, Nepal, Singapore, Thailand, the USA, France, South Korea and Japan