Georgia: woman who accused deputy of sexual assault now facing aggression
Many people still think that women should stay silent, no matter what
This is the first case in Georgia when an MP has been formally charged with sexual assault.
Ilia Jishkariani, a member of the Tbilisi city council from the ruling party, was accused of sexual and physical assault by Tamta Todadze. The MP adamantly denies the allegations.
Initially, law enforcement agencies refused to recognize Tamta Todadze as a victim, but after the story became public, everything changed.
Over the past few days, Todadze has been a guest on popular talk shows and news reports. She shows the audience the abrasions on her arms and struggles to hold back tears.
Tamta Todadze discussed the incident with JAMnews.
"He kissed my neck and asked, 'What's the problem?'"
The incident occurred on September 30 in the office of ruling party member Jishkariani, who is from the Isani district of Tbilisi.
28-year-old Tamta Todadze has been working in the deputy's office for two years. She managed public relations and media, including the deputy's official Facebook page.
• Life after rape: The story of 22-year-old Salome Zandukeli
Todadze recalls that on the morning of September 30, Ilia Jishkariani arrived at work at around 11:30, announcing that he had a hangover and would like a drink.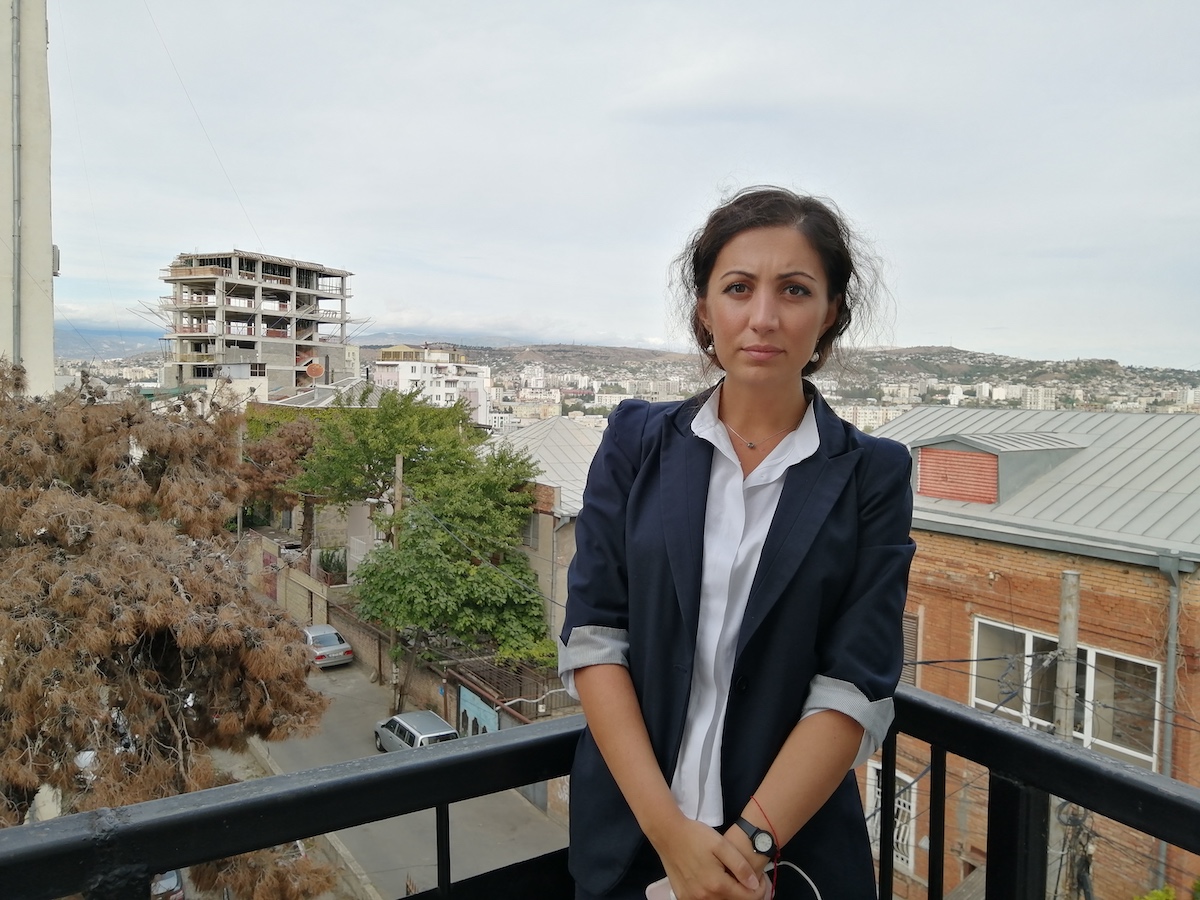 She said that there was nothing strange in this request, as Jishkariani often consumed alcohol during working hours (Todadze says that aside from herself, four other people work in the office, all family and friends of the deputy, so the atmosphere was relatively informal).
Soon after, Jishkariani brought drinks and food to the office. Tamta Todadze set the table. Two other employees showed up. Tamta says she drank with them, but very little.
Then the staff left the room, leaving her alone with Jishkariani. According to Todadze, this was the first time she had been alone with the deputy when he was drunk.
"We were sitting at the table and he suddenly embraced me and began to kiss my neck. It was completely unexpected and I did not know what to do. He said, 'Turn your head, I want to kiss you on the lips.' He tried to put his hand under my dress. I said, 'What are you doing? Let go,' and he answered, 'What's the problem?'" says Todadze.
She says that to defend herself, she told Jishkariani that she was filming everything on her cell phone. The deputy became furious and tried to pry the phone out of her hands, which is how she sustained the abrasions.
Todadze describes what happened next, saying he tore the phone from her hands and threw it on the floor, then knocked her to the ground and began hitting and kicking her, calling her a "bitch" and saying she set him up.
Todadze says that she broke free, ran from the office and went straight home, at which point she called the police using her mother's phone.
"When they arrived, I told them everything and asked them to go to the scene of the incident as quickly as possible to inspect it. They said they would send another group of officers, but I doubt they did," said Todadze.
They took her to the police station to give a statement, and then she and the police officers went to the office, but everything had already been cleaned up.
"I had the impression that they might have noticed some of the signs of struggle. He is a high-ranking official, his son works in a high position at the State Security Office. I did not feel safe. I knew that they would not interrogate him or conduct an investigation," said Todadze.
"I wasn't prepared for the public eye, but I had no other choice."
The story only gained publicity after law enforcement officers refused to take action – Todadze was not seen as a victim and Jishkariani was not questioned.
But Todadze did not give up. She contacted a public defender, and then the Sapari women's organization.
"I was not ready to be thrust into the public eye, but I had no other choice. If I was silent, they would still not recognize that I was a victim," said Todadze.
Todadze's lawyer, Tamar Lukava, said that most of the investigation was only conducted after Todadze gave an interview and talked openly about the violence committed against her by the deputy.
The Todadze case has become big news. She has been invited to speak on popular political talk shows.
Eight days after the incident, the prosecutor's office recognized Todadze as the victim and opened a case against Jishkariani.
Todadze's lawyer was asked to sign a non-disclosure agreement, so she cannot discuss specific details about the case until the investigation is completed:
"I can only say that the investigation was not carried out in a timely manner, which creates the danger of evidence being destroyed. However, there is still sufficient evidence in the case to corroborate Todadze's story," said Lukava.
The investigation has nonetheless commenced – both parties were questioned, as well as others, including the emergency room doctors who saw Todadze on September 30.
They also pulled footage from surveillance cameras, examined the crime scene and did analyses.
The deputy was charged on two counts – sexual assault committed by abusing a position of power, as well as bodily harm. Ilia Jishkariani is still a deputy of the city council.
Nine days after the incident, he made a statement saying that he categorically denies all of the allegations. Earlier it was reported that because of the scandal, he ended up in a clinic where he is currently undergoing treatment.
Ilya Jishkariani, member of the ruling Georgian Dream party, is a deputy of the Tbilisi city council. His son Beka Jishkariani works in one of the most influential governmental agencies – the State Security Service.
Lawyer Mariam Kublashvili, who is defending Jishkariani, said the deputy was the victim of "bullying and slander." According to her, on September 30, Tamta Todadze herself asked to be alone with Jishkariani in order to talk to him. The lawyer claims that Todadze wanted to ask the deputy about a salary increase and writing her a recommendation.
In almost all interviews, Kublashvili refers to Todadze as "a member of the weaker sex" and says that her client has remained silent because "his accuser is a woman, who could be his daughter, and he doesn't feel like it would be an equal fight."
"The tramp just doesn't want to get married, or what?"
Georgia has a law stipulating responsibility in sexual assault cases, but there are a lot of things preventing it from being fully enforced, including the public mentality and lack of awareness.
Women in Georgia avoid openly reporting sexual assault primarily because of the public's reaction.
Georgian society is not used to sympathizing with a woman who dared to talk about the violence she experienced. In such cases, sympathy is often expressed not for the victim, but for the rapist. Usually the discussion is about whether the victim actually deserved what happened to her, or whether she did something to provoke the rapist.
This was the case with Tamta Todade. Since she decided to speak openly about the incident, a battle has begun to unfold on Facebook, led by those who hold traditional views on the subject.
For example, they wrote that Todadze loves to drink and flirt with men, calling her a whore, and as evidence of this, they posted a video…of her dancing.
These were some of the other comments:
"What did she expect, drinking with men?"
"How can she say that publicly, doesn't she want to get married someday?!"
And most importantly, some of the authors of these unethical and insulting comments are civil servants and activists from the Georgian Dream party.
Nino Danelia, a member of the women's movement and professor at Tbilisi State University, says there is a taboo about sexual crimes in society that says women should be silent:
"Sometimes they say she was asking for it, sometimes they say that it could have happened, but that she should just keep quiet about it. And against this backdrop, some women still are brave enough to speak out about sexual violence.
The women are verbally stoned, and people begin to justify or protect the men – the rapist turns out to be someone's neighbor, friend or colleague. But we already know that a person can be a good neighbor and or family member and still abuse women," says Danelia.
For example, when commenting the incident, Tbilisi Mayor Kakha Kaladze said that he has known Jishkariani for a long time and knows "how he lives."
"Anyone could accuse anyone else of the same thing," said Kaladze.
Women's rights experts say that the situation is aggravated by the fact that law enforcement agencies are not ready to deal with such cases.
Baia Pataraya, head of the Sapari women's organization, has been defending women's rights in Georgia for 12 years. Based on his own experience, he says that when it comes to sexual crimes, Georgian law is murky.
"The system is trying to avoid dealing with sexual crimes altogether. During investigations, it turns out that they lack qualifications, they do not know what evidence to collect, how to approach the case, and so on.
Victims are often told: we still can't prove anything, and since there was also physical violence, let's focus on this. There were cases when the police forced the victims to refuse to testify on the grounds that they could not solve the case," she says.
"I miss the Tamta that I was before it all happened"
Todadze is now unemployed, going to therapy, and still suffering from stress and severe insomnia.
The bad press organized against her on Facebook by the ruling party has caused Todadze to think that the entire governmental system is fighting against her.
She says that she is ready to answer any questions and will continue to fight until her rapist is punished.
"When I remember the person I was before September 30, I really miss her. She was beautiful, ambitious, calm and optimistic. Now I feel as if I've been erased, and that me is gone…I feel like I've been imprisoned, and that when I go outside, everyone is pointing a finger at me," says Todadze.
She feels the most support from family, friends and strangers on Facebook.
She says that she gains strength by knowing that her fight is also helping other women who have been victims of violence:
"I'm also fighting for them. We need to change this country for the better. When you are the victim of violence, you should not feel ashamed about talking about it and contacting the police.
______________________________________________
Cases of sexual abuse and assault in Georgia
Ilia Jishkariani is not the first public official to be accused of sexual assault or abuse.
• A few months ago, the director of the kindergarten Ninotsminda (in the Samtskhe-Javakheti region in the south of Georgia Narine Ginosyan reported that Enzel Mkoyan, parliamentary deputy of Georgia's ruling party from Akhalkalaki, tried to find out her location for two years, offered her gifts, called her to his office and tried to get close to her, and when she refused, he threatened to "destroy" her. Soon after the incident, an investigation started and a criminal case was opened against Narine Ginosyan.
• Another senior Georgian Dream official accused of sexual harassment, Papuna Ugrekhelidze, was forced to resign. This happened after his former employee Eka Meskhidze spoke out about the harassment she had endured. Ugrekhelidze sued her for defamation. A Tbilisi city court ruled that the sexual harassment victim should refute some of her claims. Eka Meskhidze appealed the decision to the Court of Appeals.
• Another high-profile case was the former TV presenter and PR strategist of the ruling party, Shalva Ramishvili. His former employee Tatia Samkharadze sued him for sexual harassment in 2016 and won on all charges.
• In 2018, several women accused Zviad Devdariani, a well-known human rights activist and head of the CiDA, of sexual harassment. The public defender's office looked into each of the individual cases and found evidence of sexual assault in three out of the five of them.
• A lecturer at Batumi State University also had to leave his job after he asked a student to send him a "daring selfie", "as if she were swimming in the sea."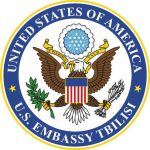 This project is funded through the Democracy Commission Small Grants Program, U.S. Embassy Tbilisi. The contents of this publication are those of the Author(s) and do not necessarily represent the views of the Department of State.