Georgia without plastic bags: new law comes into force on 1 October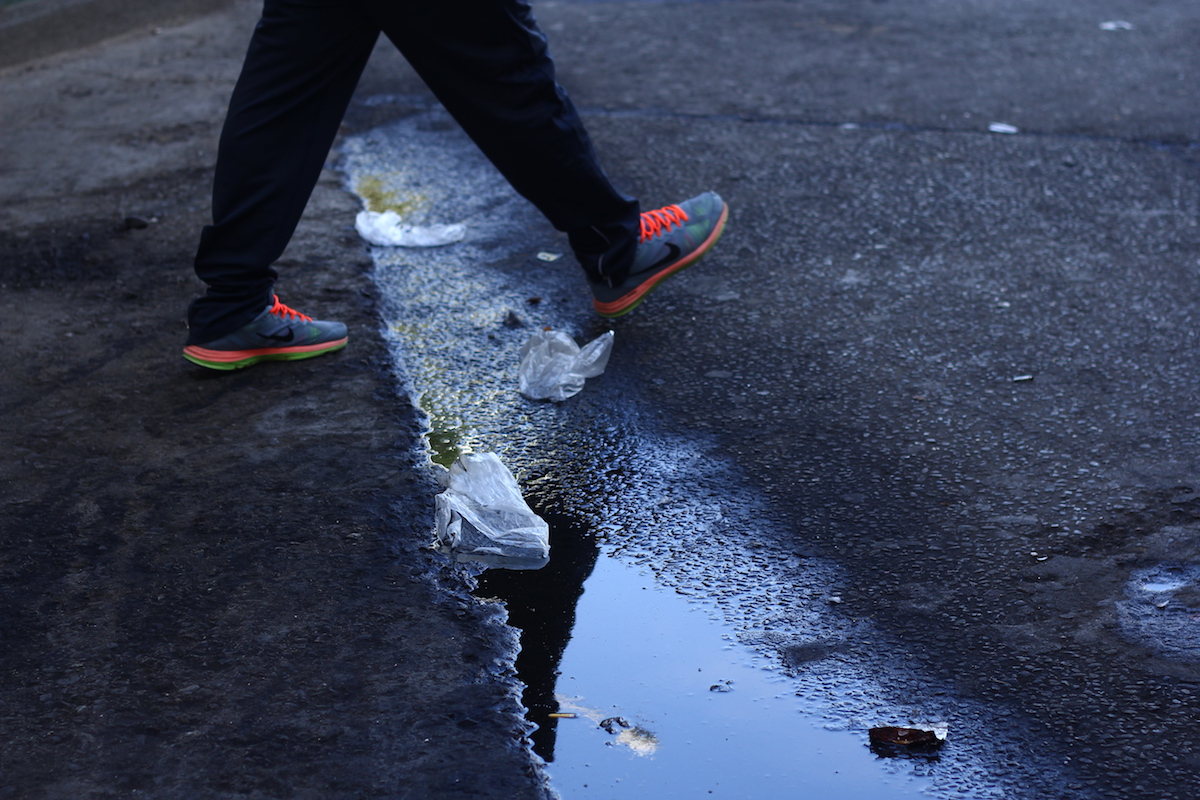 Starting on 1 October, a ban on the production, use and import of polyethylene bags will come into play.
The ban will first apply to plastic, single-use bags thinner than 15 micrometres or 0.015 millimetres.
Starting from 1 April 2019, the ban will concern all polyethylene bags regardless of thickness.
Single-use bags account for about 40 per cent of the plastic bags in circulation on the Georgian market. Georgia will be the first state in the region to ban the production and use of such bags.
__________________________
What does the ban include?
On 14 September 2018 the government issued Decree No. 472 in the Legislative Newsletter of Georgia regarding plastic and biodegradable bags.
The decree states that, starting in October, only the production, import and distribution of biodegradable and compostable bags will be allowed.
Signed by PM Mamuka Bakhtadze, the decree further states that the aim of the new law is to "minimise the damage caused by plastic bags to the environment and human health".
The law was mandated in the Georgian-EU Association Agreement, in which Georgia took upon itself the responsibility of bringing its legislation in line with that of the EU.
What will happen to those who continue to produce polyethylene bags and use them on the market?
Violators of the law will be fined. The production of plastic bags and their import will be fined to the amount of up to 500 lari (about 200 USD). Further violations will see the fines double to 1000 lari (400 USD).
What can I do with the plastic bags I currently have? Will it be illegal to use them?
No, the fine will only concern producers, importers and distributors of plastic bags. Everyday citizens will not be punished for the use of such plastic bags. However, people will not be able to purchase them either, nor will stores be able to hand them out to carry purchases.
Who will be responsible for carrying out the enforcement of the new law?
Supervision of the new law will be carried out by several agencies.
Plastic bag producers will be supervised by the Ministry of Environmental Protection. The Ministry of Finance will oversee importers, while distributors will be accountable to local self-governing bodies.
Polyethylene bags are also exported from Georgia. Will this change?
Most plastic bags are imported to Georgia. In 2017, Georgia bought 3.2 million USD worth of plastic bags. In 2013, that number was as high as 5.6 million USD.
But Georgia also exports polyethylene bags. For example, in 2017, the country exported $404,000 worth of polyethylene bags.
Given that the production of such bags will be forbidden, their export will be as well.
How can you tell apart biodegradable and plastic bags?
The new law mandates that biodegradable bags display the following information: the producer, the thickness of the bag, and its composition. The text "biodegradable, compostable bag" will also be present. However, the text will only be printed on bags after they have been inspected.
Visually, biodegradable bags do not look too different from regular ones.
See also: Nine things that might surprise a foreigner in Georgia
Some supermarkets in Georgia, such as Goodwill, Nikora and others, have already been using biodegradable bags for quite a long time. Buyers frequently complain about the low quality of these bags – biodegradable bags are less sturdy than plastic ones. The advantage of such bags, however, is that left to decay in nature, they do so completely in three to six months; in one to two years, all traces of them are gone.
Does Georgia use a lot of plastic bags?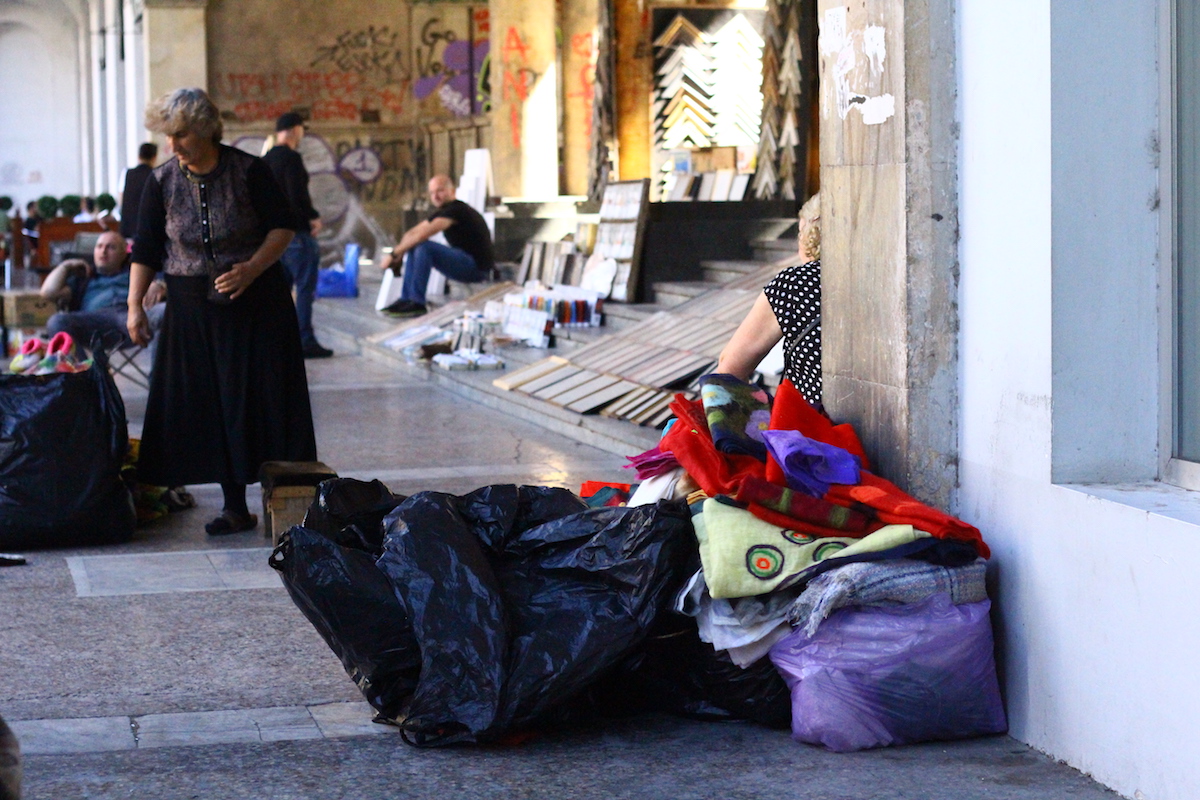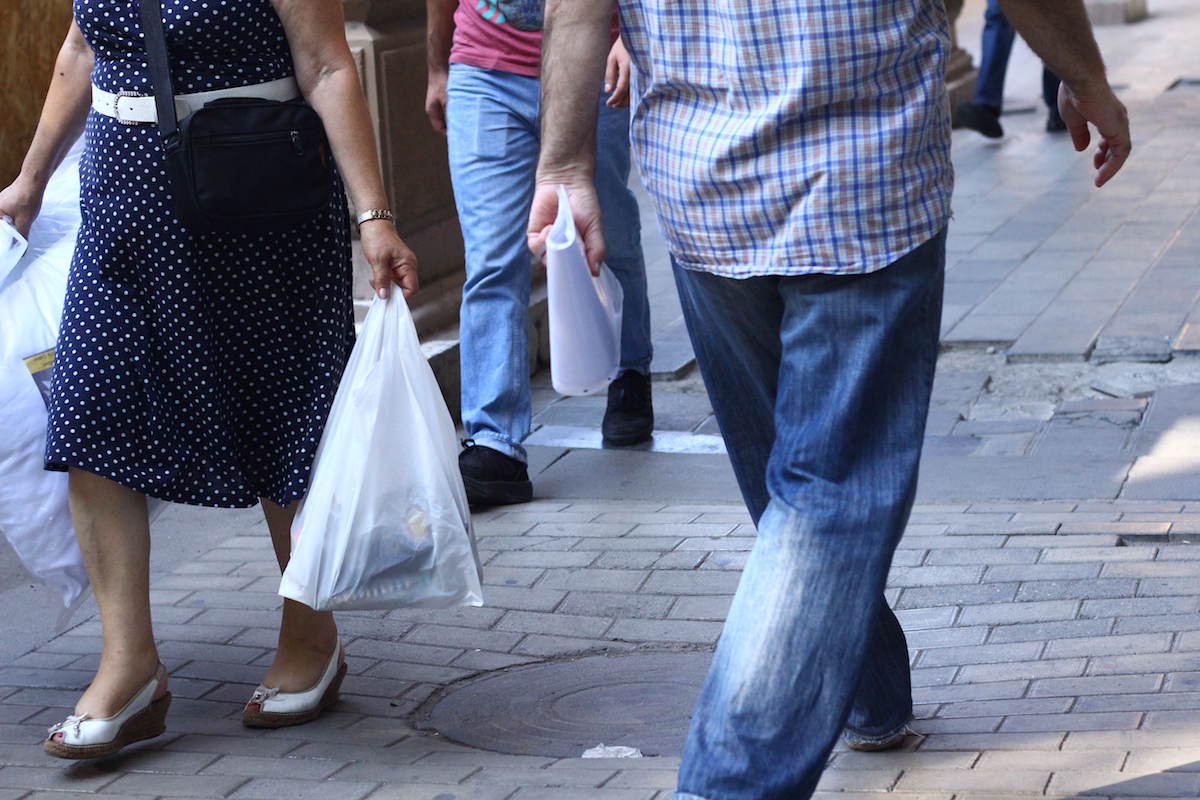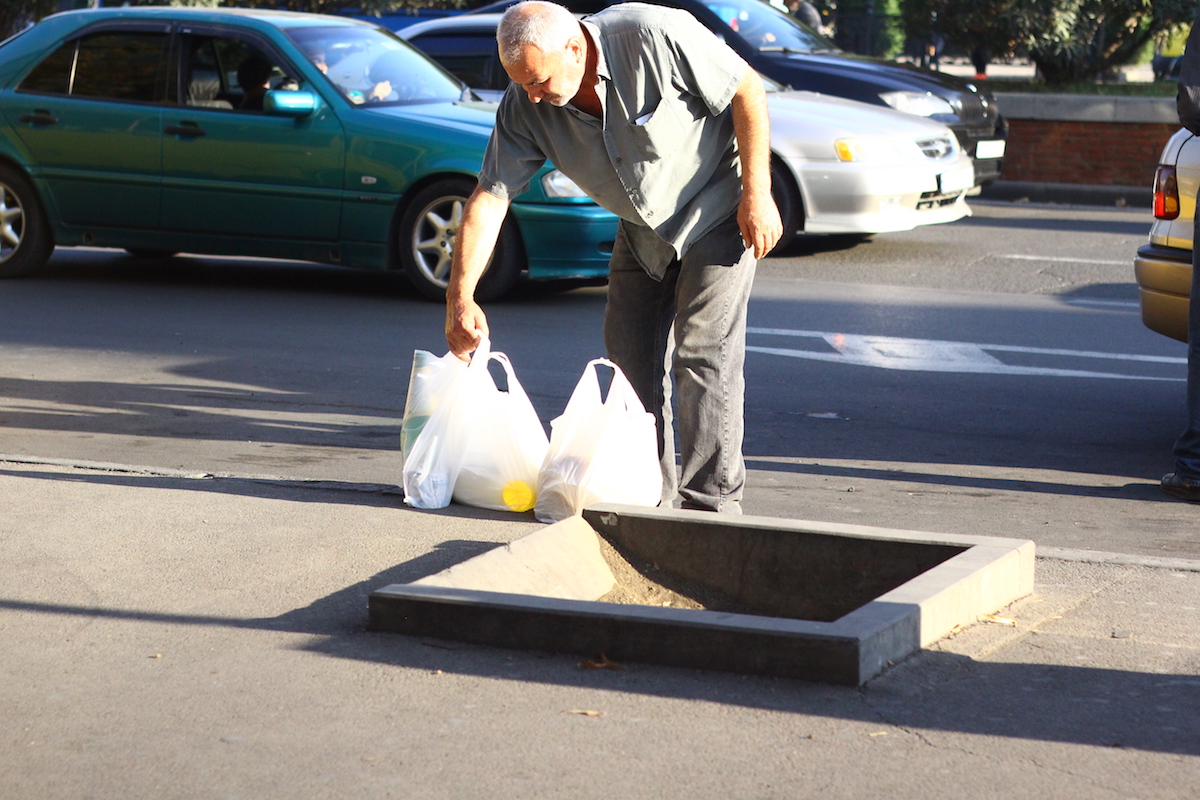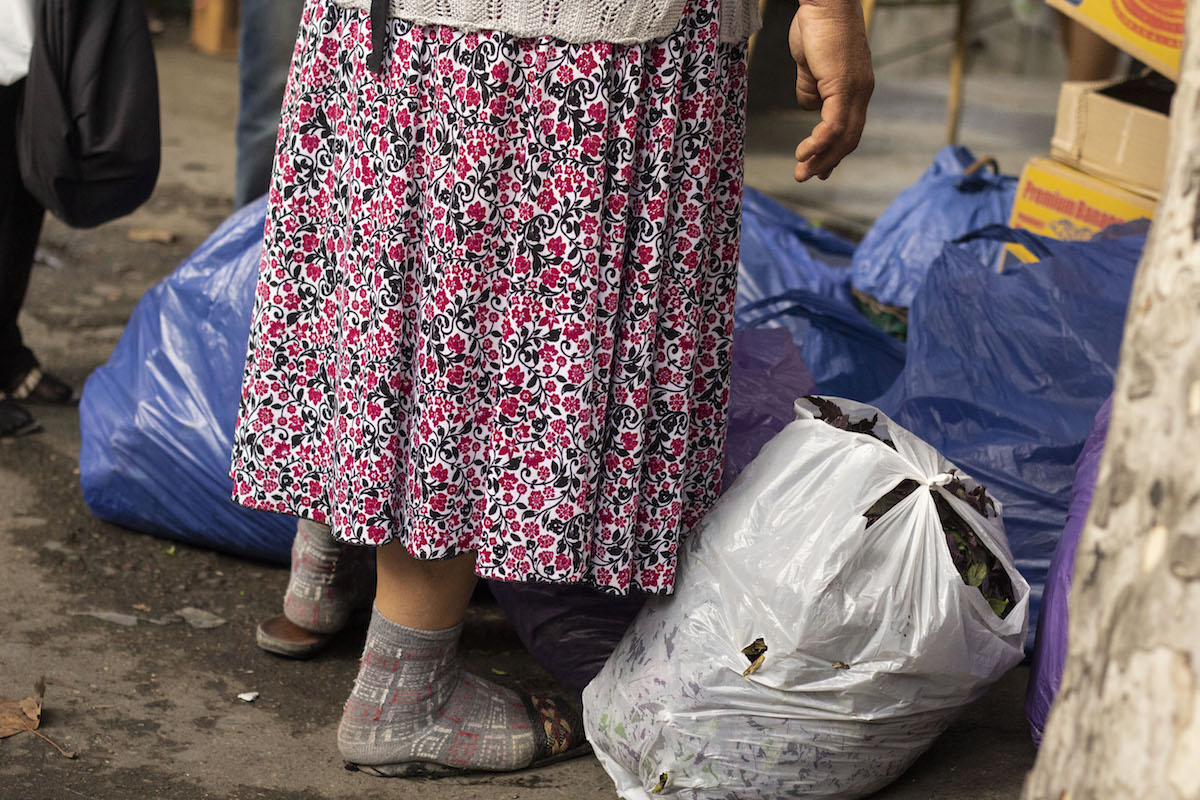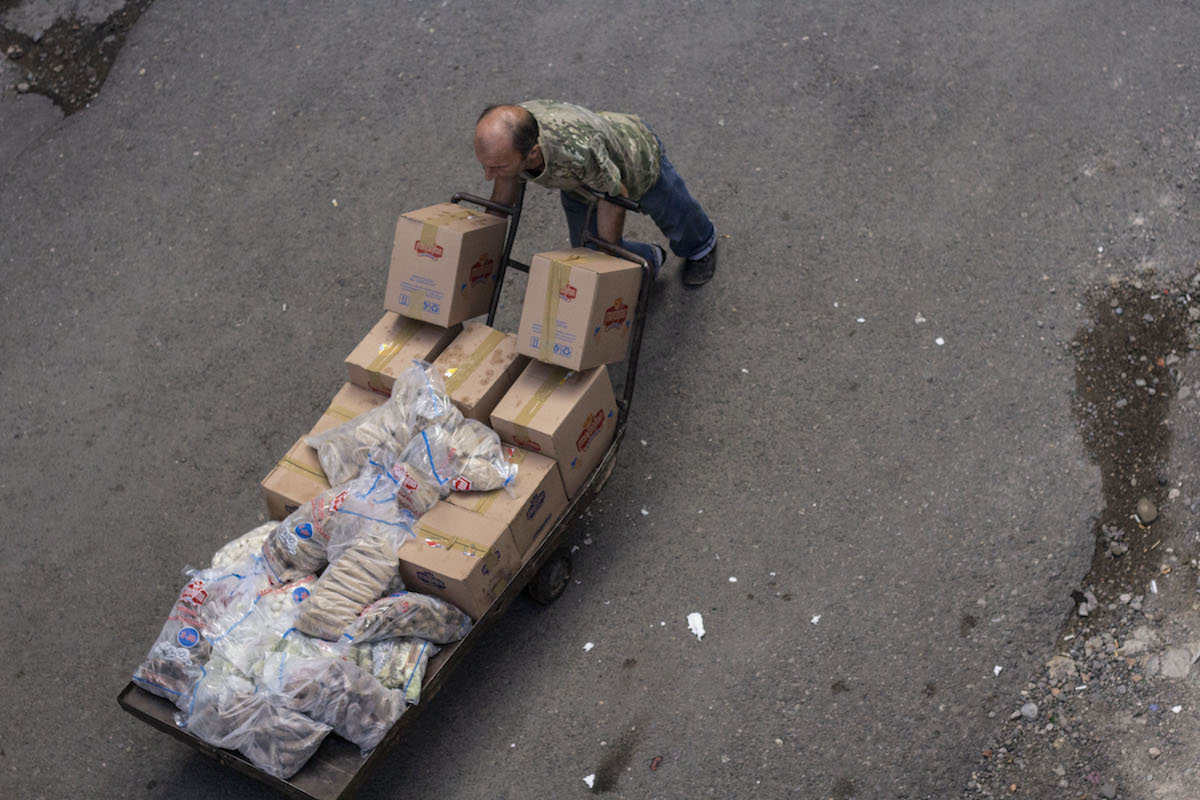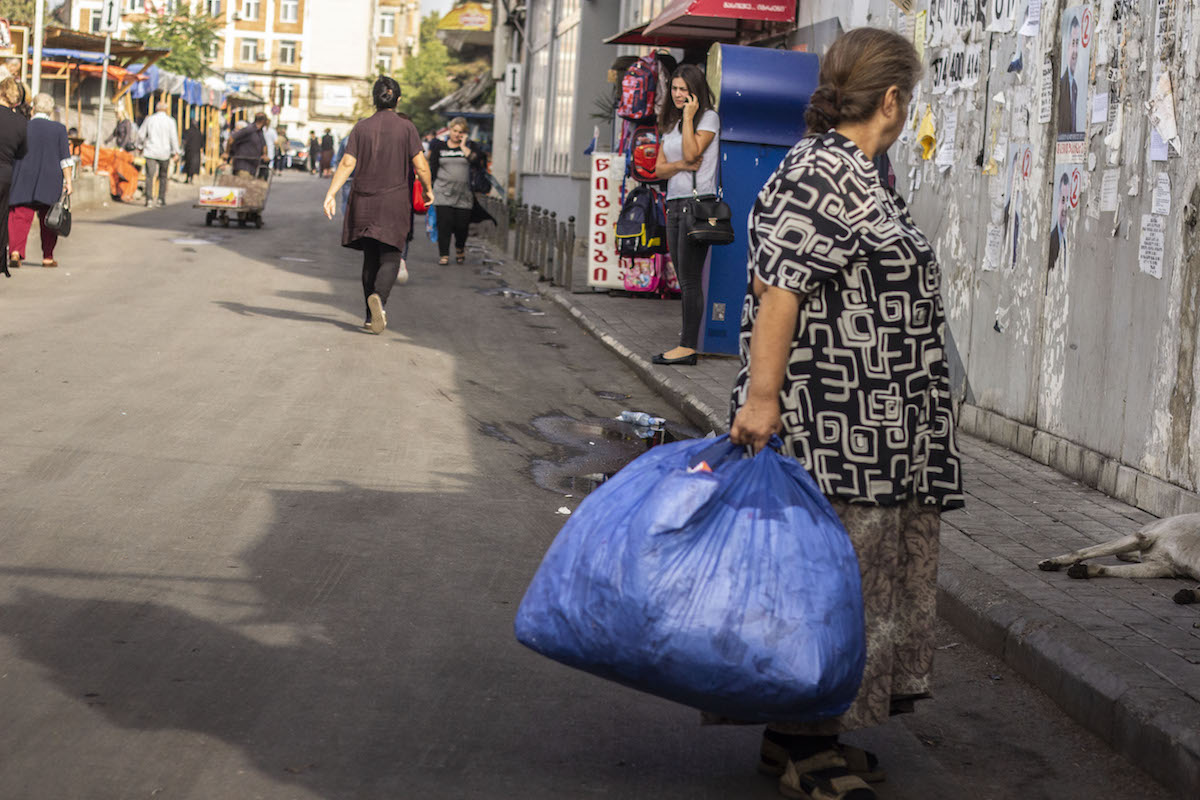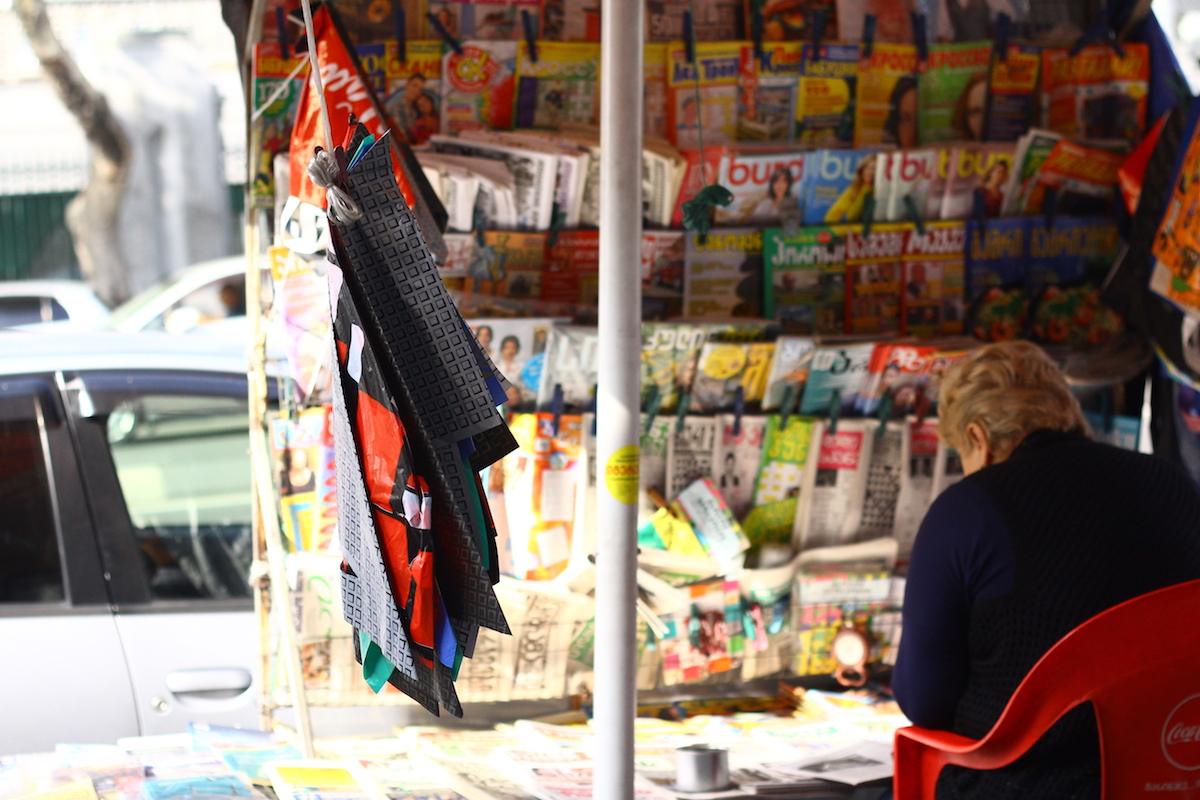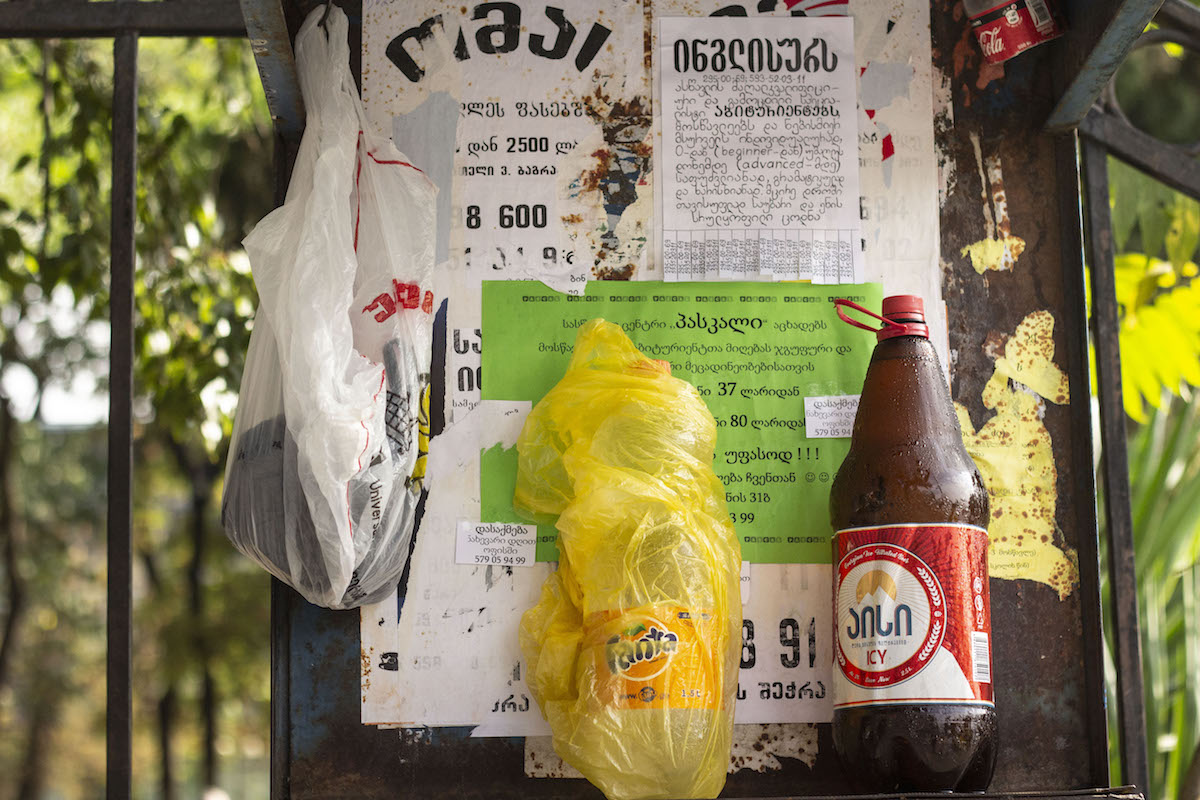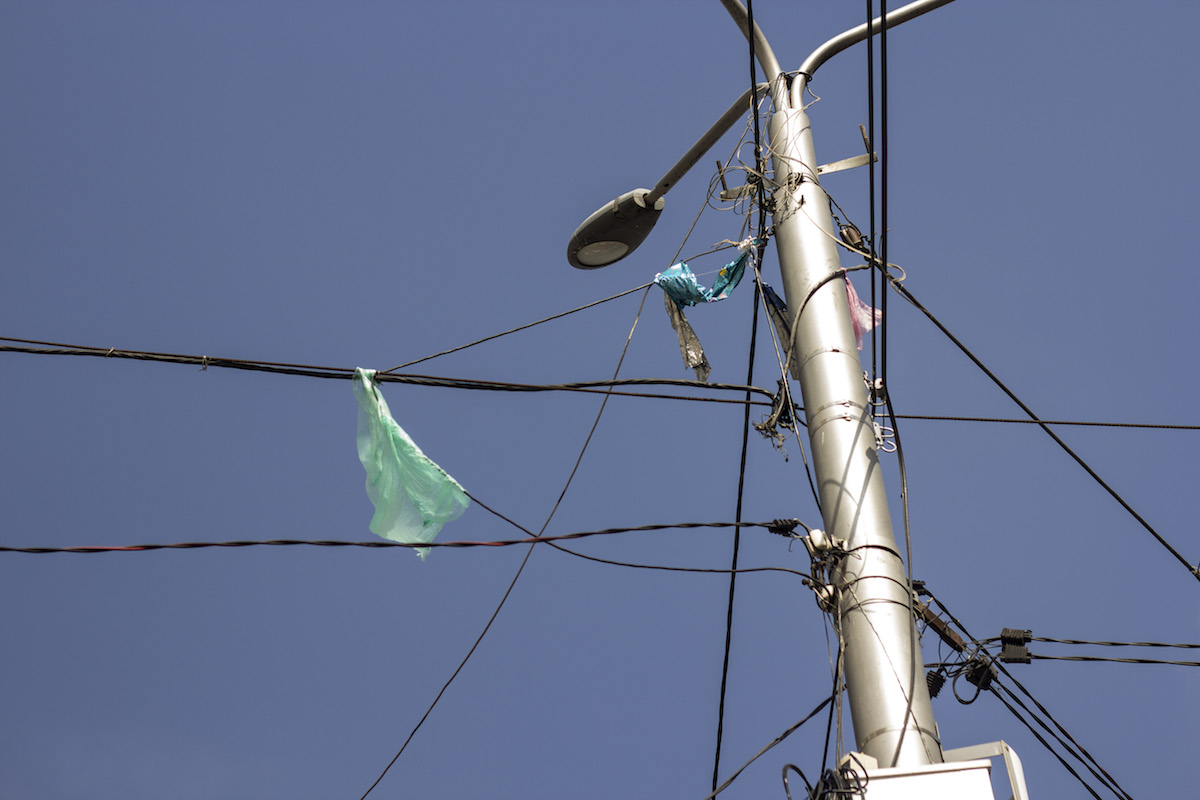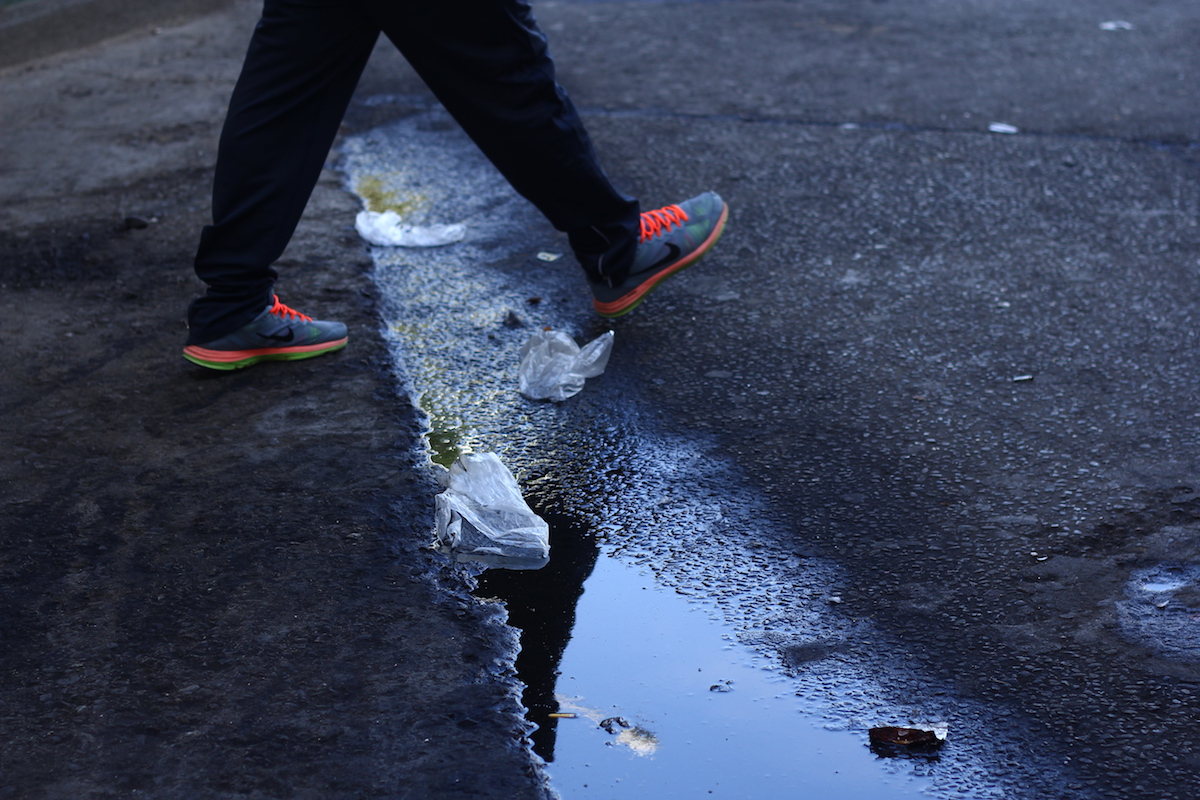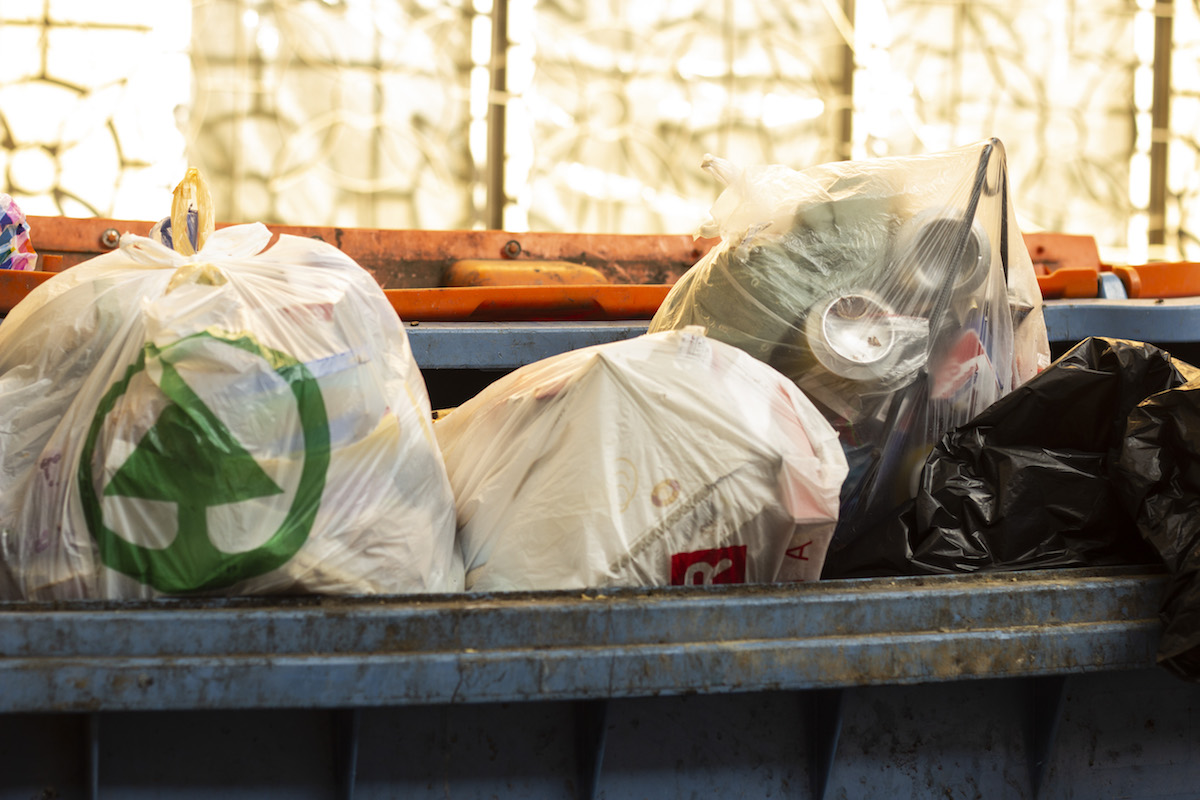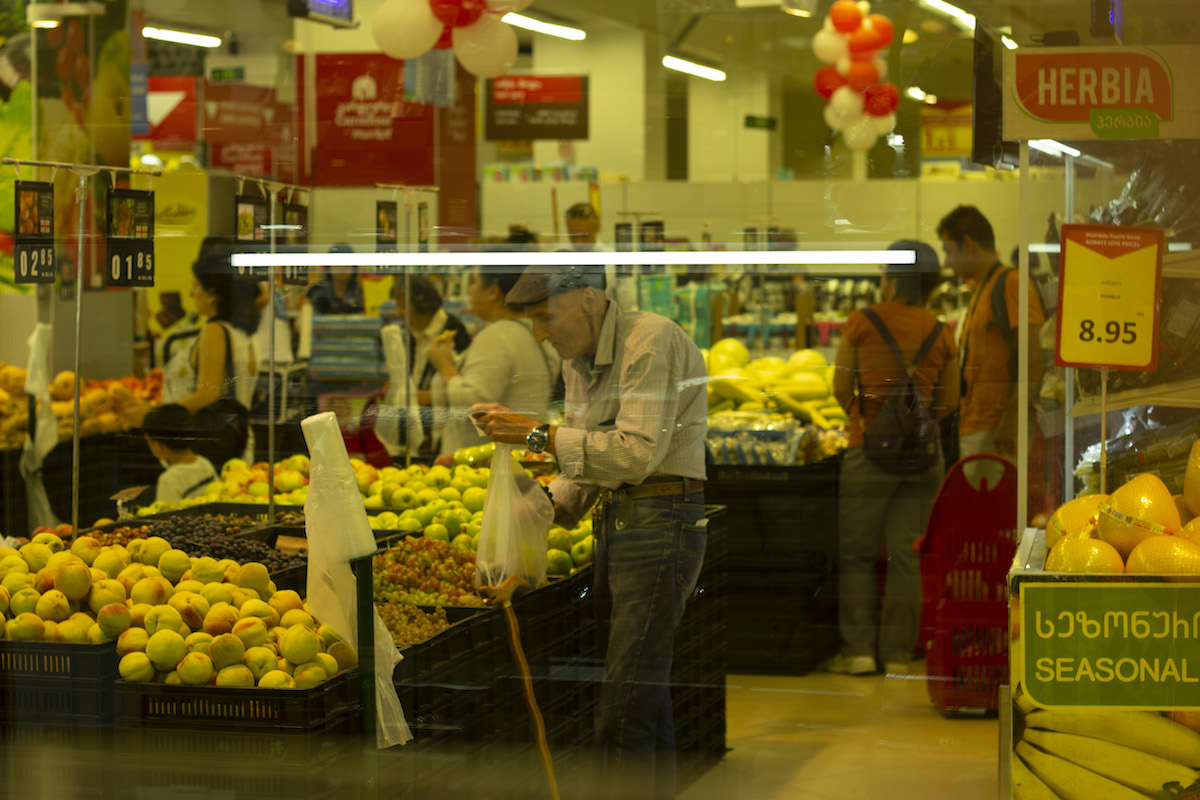 Photo: Levan Mikadze/JAMnews
Yes, a lot! Data from the Centre for Education and Protection of the Environment shows that, over the course of one year, a resident of Georgia uses some 525 plastic bags. This indicator has been growing anually and is higher than in European states. In Ireland and Denmark, residents use on average 14 plastic bags a year.
It is easy to see how plastic bags are overused in Georgia: when buying just a few pills at the pharmacy, the pharmacist will generally put them into a small polyethylene bag. Most if not all supermarkets give their customers plastic bags to carry their purchases in.
This famous shot was not taken in the streets of Tbilisi, but in the film American Beauty. Many cinema critics believe the shot to be a brilliant one.
However, recently, some pharmacies and stores have started using biodegradable or paper bags.
The best alternative to plastic bags is to take one's own bag, be it a purse or cloth bag, to the store. However, few residents of Georgia are used to doing so.
Are plastic bags really that bad for the environment?
Polyethylene bags do not degrade easily. The process can take hundreds of years. Single-use bags are generally thrown out after being used, and they end up in the environment where they pollute the soil and water.
In a clip from National Geographic, you can see the horrific damage wrought by plastic bags on the ocean and fauna found there.
In Georgia, there are no processing plants that could recycle the plastic bags. They can't be burnt, by the way, because they do not break down entirely and they release dangerous chemicals while undergoing the process.
The global production of plastic began some 60-70 years ago. Over this time, 8.3 billion tonnes of plastic has been produced.
Roland Geyer, a professor of industrial ecology at California University, writes that the majority of this 8.3 billion tonnes of plastic continues to exist in one form or another: for example, 6.3 billion tonnes has turned into garbage, which has still not been destroyed and which continues to harm the environment.
Geyer asserts that practically half of the world's plastic has been produced in the past 14 years, and that if the production of plastic continues at the same rate, by 2025 the world's oceans will have an additional 12 billion tonnes of plastic.
Are biodegradable bags the solution?
These bags are not a cure-all. They do decompose faster than regular bags, though the rate of decomposition depends on the environment's temperature: in winter, the decay slows down.
Paper bags don't solve the problem entirely either. Their production often takes more time and energy than the production of plastic bags.
The solution is for people to use their own bags to do their shopping. Some shopping malls offer such bags for use, though people have still not adjusted to the idea.
As a whole, environmental problems have only recently begun to be of importance for the public in Georgia, given that the country has otherwise been embroiled in serious economic and political problems. Due to a lack of environmental awareness, it is expected that environmental issues will become more severe in the country.