Georgia to prosecute those who mediate asylum applications in the EU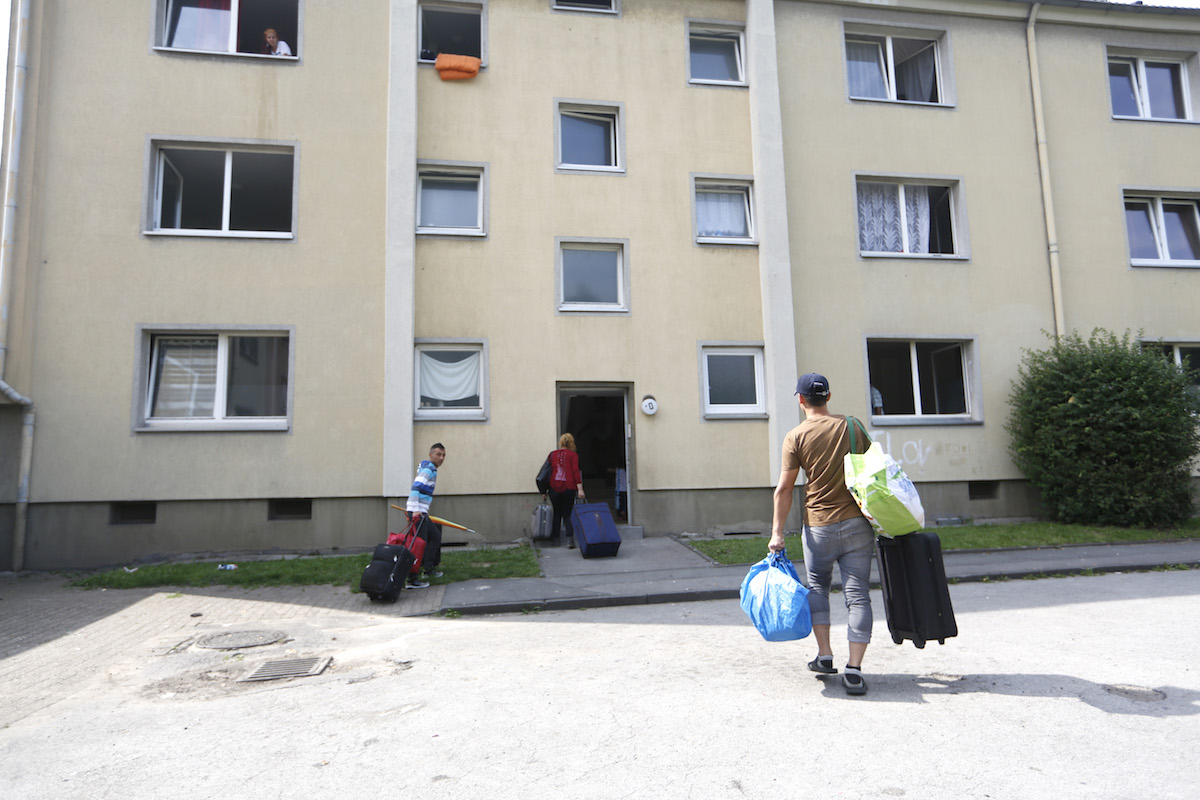 Georgian authorities plan to tighten legislation against those who aid migrants in receiving asylum in the EU. 
What do the statistics for 2018 show? And what does Foreign Minister David Zalkaliani recommend to illegal migrants?
__________________
A new bill has been proposed in Georgia to criminalize facilitating illegal migration to the EU.
• Georgian immigrations in Europe sending more money home than those in Russia
• Georgian citizens in Europe – without visas, without asylum
The head of the parliamentary committee on European integration, Tamar Khulordava, says that the need for a bill arose after a marked rise in the number of illegal migrants from Georgia to the EU was observed.
The purpose of the bill
A few days ago, the Georgian media touched on the Georgian authorities' plans to introduce criminal prosecution for citizens illegally staying in Europe and helping others to settle there as well.
Khulordava says this is misinformation, and that the purpose of the bill is to prosecute those who aid others in illegally migrating for a monetary reward by preparing false documents, making unjustified applications for asylum seeker status and so forth.
Statistics for 2018
In 2018, around 17,980 asylum applications were submitted by Georgian citizens to the EU – this is 11 per cent less than in 2017, reports Eurostat. However, for a small country like Georgia, the number is remarkable.
Most Georgians applied to Germany, followed by France and Greece.
The Eurostat report says that over 580,000 asylum requests were made in 2018 from countries from around the world, with applicants from Georgia accounting for three per cent of the total amount, and the country itself ranking 10th in terms of number of requests.
Georgian Foreign Minister: "Don't just buy a ticket for nothing" 
Georgian Foreign Minister David Zalkaliani has called on citizens not to waste their time seeking asylum in Europe:
"This is a useless attempt, since most European countries officially recognize Georgia as a safe country. There are only a few countries with which we are actively working. I appeal to the public: any attempts to obtain asylum in EU countries are futile, and the probability of it succeeding is zero. Do not go into debt for this, do not waste your money on tickets – these are just unnecessary expenses," said Zalkaliani.
Zalkaliani says Georgian citizens make use of the fact that asylum applications are particularly drawn out in some countries. However, Georgia is actively working to shortening the processing time for these applications so that there won't be any illusions as to a successful application.
Is visa-free travel at risk?
Khulordava says legislation is being tightened per recommendation of European states:
"There are no such agreements that could be reached without any conditions. The signing of this document was preceded by negotiations. There is a mechanism for suspending the visa-free travel agreement, and its activation is entirely at the discretion of the European Union," she said.
Khulordava further says that if the number of migrants increases, it could threaten the visa-free agreement between Georgia and EU countries.
The bill has already passed a committee hearing. The next stage is the plenary session of the parliament – the amendments themselves will go into effect 15 days after the adoption of the law.
This is not the first legislative amendment to be adopted by the Georgian parliament after the liberalization of the visa agreement. Last year, changes were adopted that significantly complicated the procedure for changing one's surname.
• The visa-free agreement between Georgia and the EU entered into effect on 28 March 2017. From March to December 2017, 170,000 Georgian citizens took advantage of the visa-free agreement for trips to Europe.
• The European Union has reserved the right to use the suspension mechanism of the visa-free agreement and its full revision if Georgia does not fulfill its obligations. The Georgian authorities claim that, despite the presence of certain problems, the visa-free travel agreement is not under threat at this stage.
• The majority of Georgian citizens who are looking for an opportunity to stay in Europe say the main reason for their actions is unemployment at home. A number of Georgian citizens go to Europe for treatment, which indicates problems in the health sector of Georgia as well.
• Crimes committed by Georgians, both organized and petty theft, are a serious problem For European countries – especially in Germany. Last year, a German delegation visited Tbilisi demanding that the Georgian Interior Minister take effective measures to address this issue.