Georgia to have an ombudsman specially assigned to protect freedom of speech
A new institution – a media ombudsman's office – needs to be created to help improve the system of checks and balances in Georgia, to ensure that nothing impedes the work of independent media, Georgian PM Giorgi Kvirikashvili said at a meeting with members of NGOs and media experts today, March 6.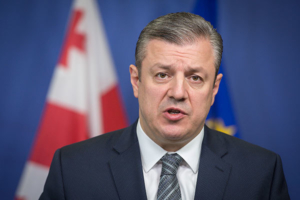 "It is in the government's own best interests to protect what is our most important achievement – freedom of speech, self-expression and media pluralism," he said in a statement released by the government's press service today. "No question marks should be tolerated in this field."
" The new ombudsman will have to keep tabs on processes taking place in Georgia's media realms, such as those that have recently unfolded around the Rustavi-2 TV channel and Public Broadcaster, and to ensure that the public is properly informed about them, said Giorgi Kvirikashvili. PM also welcomed the European Court's ruling on the Rustavi-2 case, according to Natia Kuprashvili, executive director of the Georgian Association of the Regional Broadcasters who attended the meeting.
The European Court for Human Rights has suspended until March 8 the Georgian supreme court's ruling that Rustavi-2 should be handed back to its former owner Kibar Khalvashi. The supreme court's ruling ended a lengthy litigation process and prompted large-scale protests against what Georgian journalists and NGOs said was an assault on the freedom of speech.