Georgia: office of environmental ombudsman created, taken up by US citizen
A new state institution has been created in Georgia – the office of the environmental ombudsman.
"We believe that there is no alternative to a green economy and sustainable development. For Georgia, this is a path that will help us fully realize our economic potential", Bakhtadze said, presenting the new office.
The ombudsman on environmental issues will have a council to consider environmental issues, prepare recommendations on important issues, including changes in the legislation, will facilitate and take part in public discussions and advise stakeholders.
The office of an environmental ombudsman exists in many developed countries, including Hungary, Ireland, and Austria. The United States is actively working on the implementation of this institution.
"This institution is extremely important for solving the environmental challenges facing Georgia. It is necessary to look into the eyes of the truth – the irresponsible policy of the last decades and the neglect of environmental principles and interests led us to grave consequences and we are fighting with them. It is necessary to carry out very important reforms, in which all citizens of Georgia, civil society and all non-governmental organizations working in this sphere will be involved", Bakhtadze said.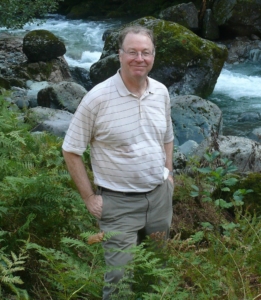 David Morrison – the first environmental ombudsman
The first head of the office will be US citizen David Morrison.
PM Bakhtadze says that David Morrison is well-known in the environmental sphere and for many years headed the Caucasus Nature Fund (CNF).
"David will cooperate with all: government agencies, the Parliament of Georgia, civil society, donors and international organizations that deal with environmental issues," said Mamuka Bakhtadze.
Morrison has been working in Georgia since 2008.
"You know that I am a lawyer by profession. From today, the nature of Georgia will be my client and I will protect its interests", said David Morrison at the presentation.
According to a sociological survey conducted by the National Democratic Institute of the USA (NDI) in January 2019, the population called environmental pollution the second most important local problem (which worries people directly in their city or village). This issue was listed as the main problem by 22 per cent of respondents.