Georgia offers us something to watch
The residents of Abkhazia can watch TV even with an ordinary antennae these days. When they next turn on the TV set, they will discover that 20 Georgian TV channels have been added to the customary list of TV channels. As the 'Echo Kavkaza' (Echo of the Caucasus) reported, Georgian "Stereo+ Co. provided these networks.
According to David Zillimiani, the company's founder, Stereo+ Company won a bid and worked on a project to transition Georgia broadcasting to broadband. This €18 million project was supported by the European Bank for Reconstruction and Development (EBRD). However, the project did not provide broadcasting in the territories of Abkhazia and South Ossetia and was 'a unilateral gesture of goodwill' on the part of Stereo+ Co., since the company did not undertake [such] commitments with the state.
Earlier, only a weak signal from Georgian TV channels was able to reach a few villages in the eastern part of Abkhazia. Whereas now, a powerful retransmission station has been mounted in the district of Zugdidi and its signal is carried across the entire territory of Ochamchire, as well as part of the districts of Tkvarchei and Gulripsha and even all the way to the village of Dranda.
Abkhaz residents regard the arrival of TV channels from Georgia in Abkhazia in different ways.
Nadezhda Venediktova, a journalist and public figure, considers this venture to be 'pointless':
"Those who wish to watch Georgian TV channels can watch them on the Internet. However, those who do not, will not do it through their home antennaes either. This is an absolutely pointless initiative on part of Georgia.
Roin Agrba, a journalist, believes that nobody but people who live in the Gali district need these TV channels.
"Besides them no one understands the language. It would drive a tolerant person such as me with 'nerves of steel' crazy. That is why I decided to just turn off my satellite antennae.
Madlena Khuroshvili:
"It's great. The main thing is that no one has termed the Georgian TV channels 'an instrument of a hybrid war against Abkhazia' and demands them to be taken off their cable networks. I receive Georgian TV channels via my home sattelite, but I don't watch them because I don't understand them. If there were a translation, I would probably watch them, but we shouldn't forget that many people from the previous generation understand Georgian.
Alkhas Chkotua:
"If the principal idea, voiced through these TV channels, is that it's all bad in Abkhazia and everything is fine in Georgia, and that Abkhazia should, for that reason, become a part of Georgia, then these channels are not worth a dime. However, if these channels would give people a perspective about people's life in Georgia, about some interesting events, then why shouldn't we watch them? Seeing different points of view allow us form our own, impartial opinions. I see no danger in that.
Marianna Achba:
"Abkhaz leadership could have also thought to have our two channels broadcast in Georgia. And why not? Let it also be a goodwill gesture.
Aditsa Samanjia:
"I don't want to either watch or hear anything about them. They already made a goodwill gesture in 1992-1993.
Alla Chakryan (a resident of the Dranda village):
"It's all the same to me, whether these channels will be available or not. It's no problem for me.
Mzia Mukba:
"I'm definitely not going to watch them. Of course, their broadcast should be blocked the same way as the borders are kept closed. I'm not interested in watching their TV channels, even if they are not politicized, but they surely will be. It's not by chance that they decided to do that.
Leonid Yenik, the General Director of Abkhaz State TV and Radio Company (ASTRC) was really surprised upon hearing the news about the arrival of 20 Georgian TV channels in Abkhazia:
"I haven't heard about Georgian TV channels being broadcast in Abkhazia. I know that some Georgian channels were available in the Gali district and that people watch them with pleasure. There was a plan to install a blocking system so as to prevent the broadcast of any Georgian TV channels. However, it's not in our ability to jam the transmission. Such issues are decided at the governmental level.
18 TV channels are available in the territory of Abkhazia right now. Two more channels are temporarily excluded from Abkhazian TV networks.
IMEDI

GDS

RUSTAVI-2

MARAO TV (entertainment)

TABULA

COMEDI TV (entertainment)

OBIEQTIVI (debates)

PALITRA NEWS

1st TV entertainment

IMEDI+ (entertainment)

MAESTRO TV

IBERIA

SILK UNIVERSAL (sports and entertainment)

Stereo+ (music)

Georgian TV (entertainment)

TV-1 (entertainment)

Stereo-1 (entertainment)

The Orthodox Christian Channel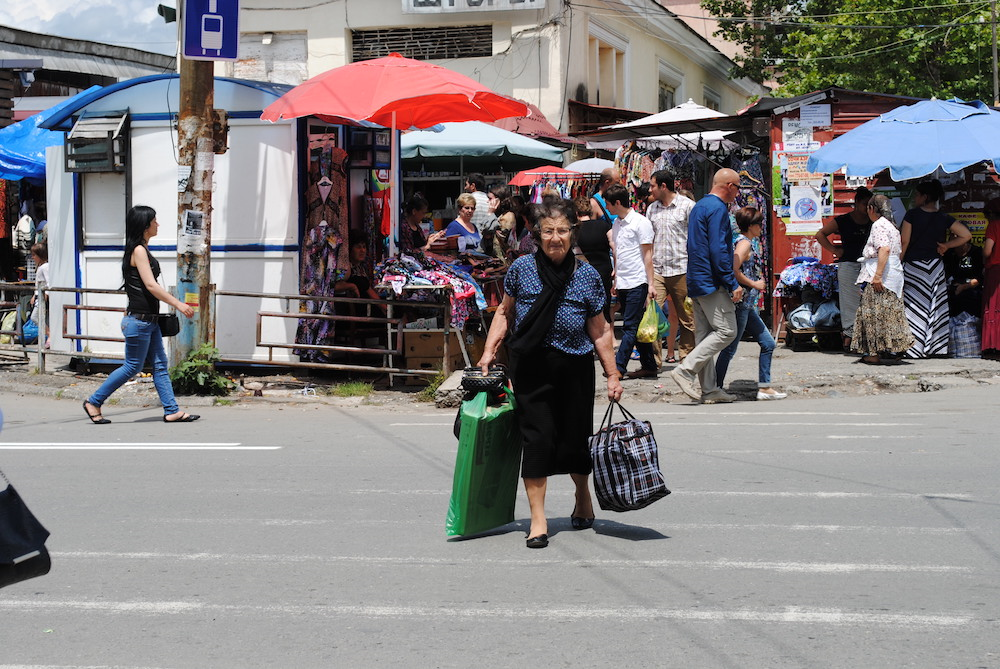 The opinions expressed in the article convey the author's terminology and views and do not necessarily reflect the position of the editorial staff.
Published: 13.06.2016