Salvador Dali, or paintings on the gates in South Ossetia. Video
Traditions and art in South Ossetia
Almost 90% of houses in Tskhinval are private, with practically each of them having iron gates. There are no wooden gates left in the town.
Roin Papelishvili, an elderly resident of Tskhinval, says he can't recall a time when houses did not have a wrought iron gate.
"Work by a blacksmith is very expensive. Previously, iron gates were ordered at a mechanical plant, whereas the decoration for them could be made by Tskhinval craftsmen, though people more often than not travelled to Gori for that. There was a shop where fences were made. Different molds were cast from aluminum. A grape-vine mold was particularly popular. The majority of people made their orders in Gori not only because it was twice as cheap but also because the craftsmen worked promptly – right in front of your eyes."
As locals say, the new trend of decorating one's home came about in South Ossetia – it was a thing in Russia, since people had acquired relative stability in their lives. The city has also begun to change over the past few years – the streets have been improved and residential buildings have been restored and reconstructed.
Beso Doguzov, an entrepreneur, is the Head of VIKOSCo, one of the oldest construction companies in South Ossetia.
"Today, many people would like to have beautiful gates. Having one affects a person's cheerfulness and asserts the home owner's wellbeing. Who would not like to look prosperous?! In addition, the gates are made to last for years and not just for a day. As for me, I prefer gates that let light through, rather than solid ones.
"The war probably hasn't released its hold on people in Tskhinval and therefore, solid gates are commonly found here. People live by the idea "my home is my castle"."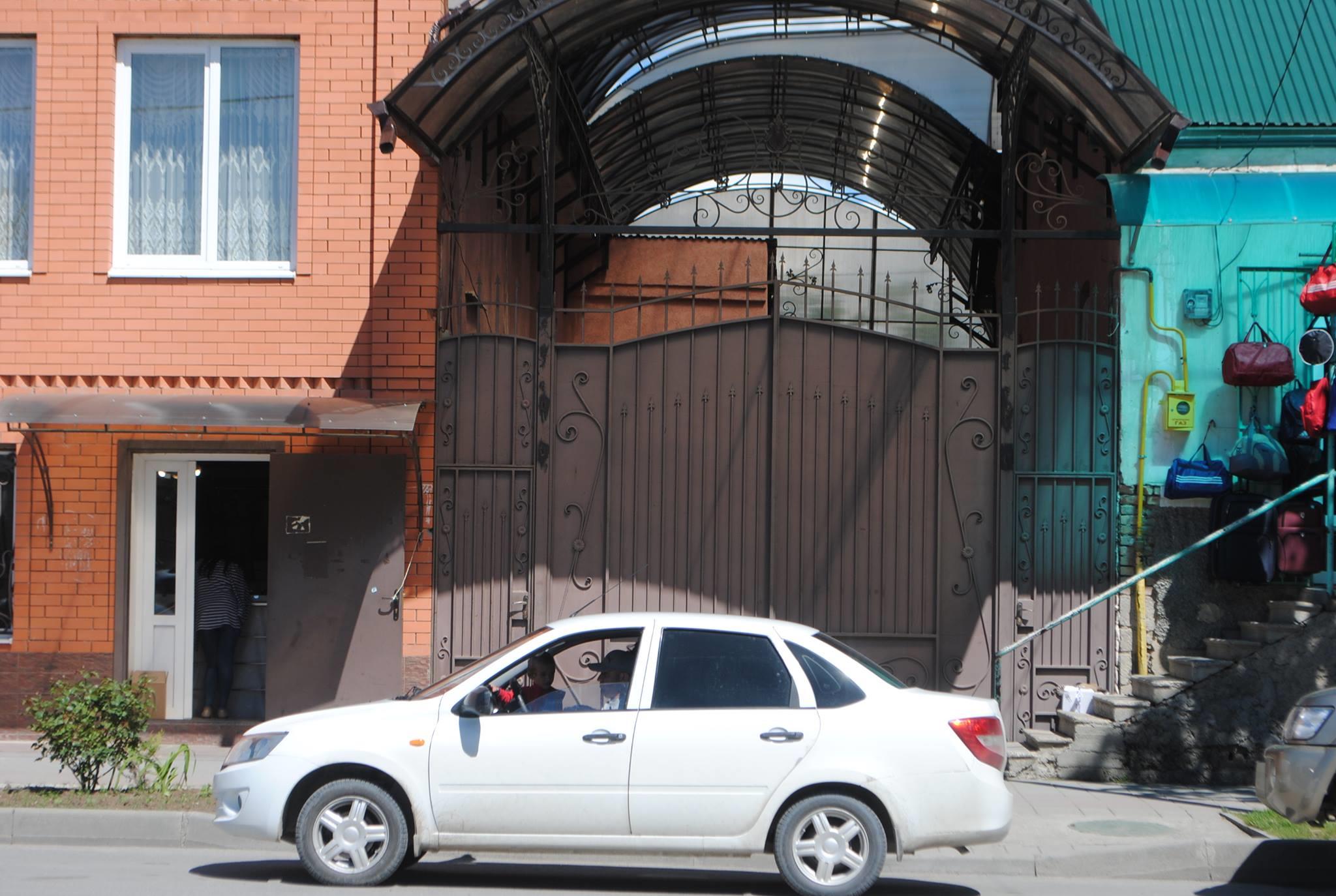 Tskhinval residents actively started to replace their old gates in 2010, when special machines were brought to the town. An anvil and hammer are no longer required for the production of wrought iron – it's enough to place the right elements on a machine to produce gate parts of any shape.
Five shops manufacturing such products currently operate in Tskhinval.
"The fence around Pioneers' Park was our doing. We made it with our machines. It is approximately 400 sq.m. and if it had been done by hand, it would have taken two years to complete," says Beso Doguzov.
The cost of iron gate production depends on the number of decorations used, the type of lock and the paint that is used.
Iron sheets are cheaper in Vladikavkaz, but there are numerous surcharges, including customs clearance costs that are added when you transport them to Tskhinval. Anyway, a plain, standard, well-painted iron door costs RUB 4,000-8,000 [approximately USD 60-120] in Tskhinval. Whereas a similar door costs RUB 1,500-2,000 more in Vladikavkaz.
This happens because the local blacksmiths try to keep their business and charge much less than their colleagues beyond the pass. At least they have some income, which is worth it, they say.
The iron gate of Mikhail Khasiev's house has become a landmark in Tskhinval, since a potrait of Salvador Dali vividly stands out on it.
"I drew it in 2012. My mother was out of town. She worked at the Sinaguri village school at that time. I drew the Dali potrait while she was away. My mother is a person without prejudices, so she didn't have any qualms with it. Moreover, she was delighted! Now, I've been offered to draw something in the city with an Ossetian theme," says Mikhail Khasiyev.
Roin Papelishvili has not changed his iron gate. The decoration for the gate was made in Gori.
---
Toponyms, terminology, views and opinions expressed in the article do not necessarily reflect the views and opinions of JAMnews or any employees thereof. JAMnews reserves the right to delete comments it considers to be offensive, inflammatory, threatening, or otherwise unacceptable