From silk to honey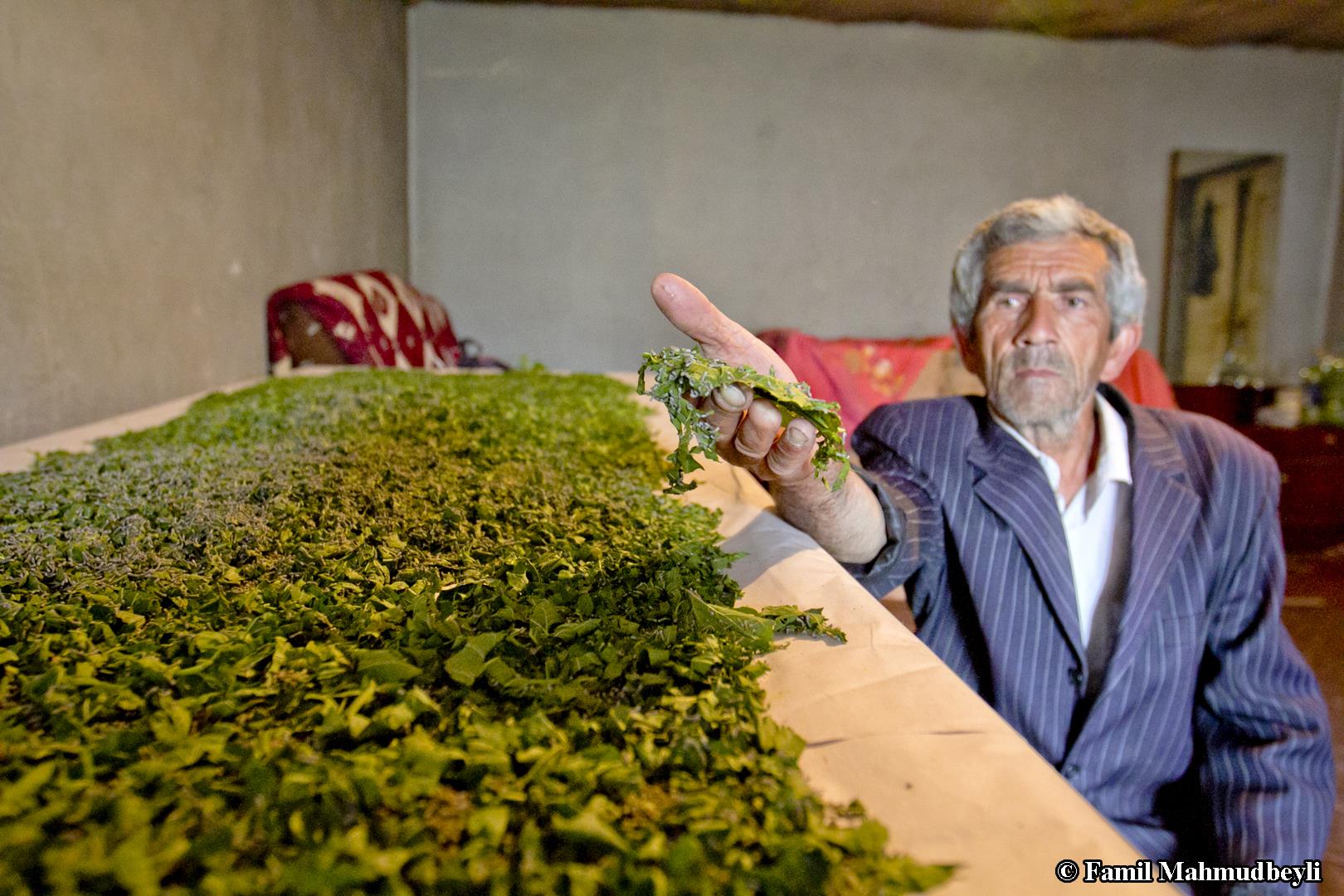 Mirqalib Huseynov, 57, a resident of Seydimli village, Terter district. Even his forefathers were engaged in silk farming.
"It's a seasonal job. The rest of the year we breed livestock.
The most important thing you need for silk farming are leaves. It's hard to find them. A special garden is required for this purpose. We don't the proper condition for this in Seydimli at the moment," says Mirqalib Huseynov, when speaking about silk farming-related problems. There are small cocoons on the leaves which gain sustenance from mulberry leaves. The plot that could be seen in a photo can produce about two boxes of cocoons. There are 19 grams of material from the cocoons in each box which can make up to 38-49 kilograms of silk thread. The villagers get 8 AZN per kilogram.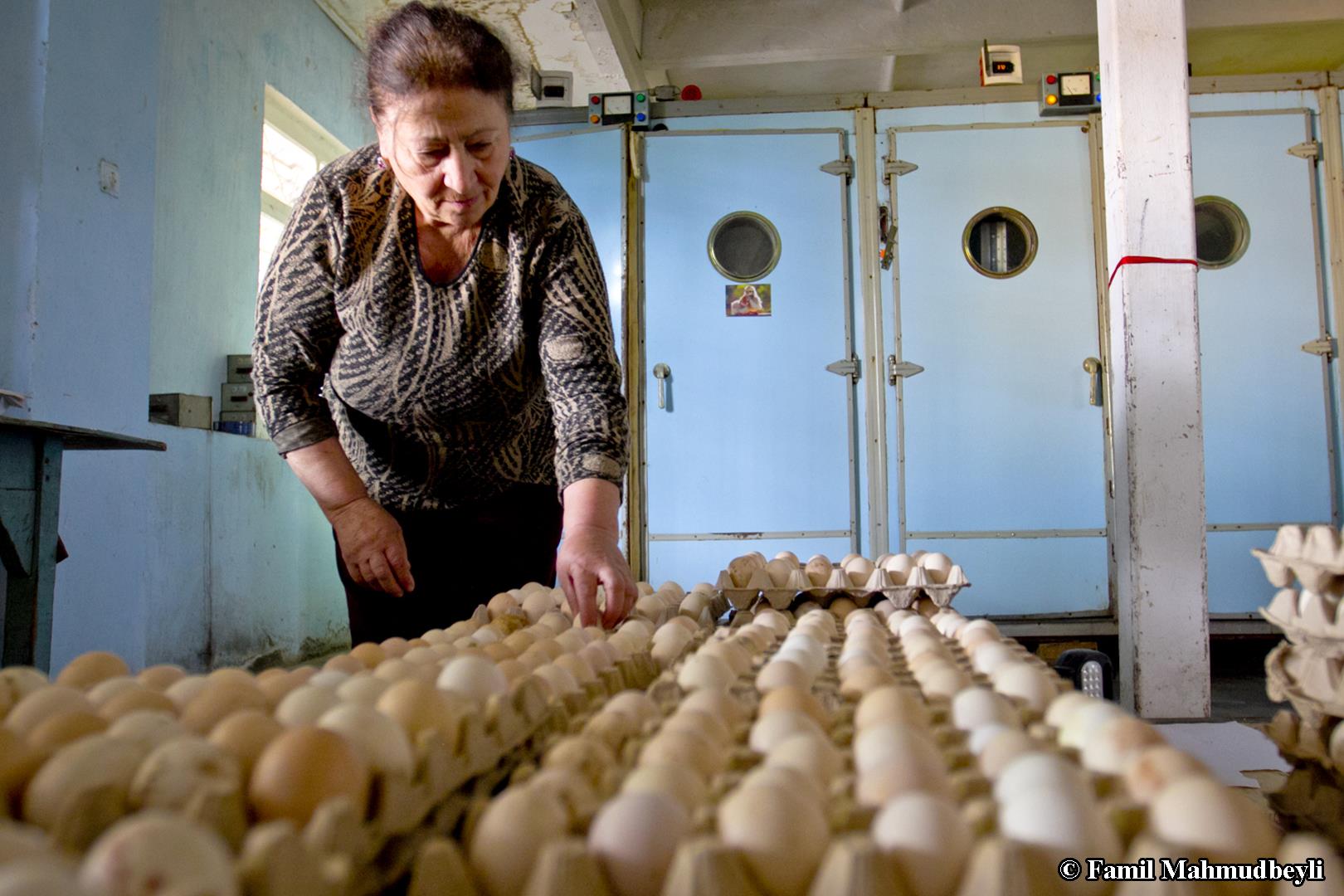 Sara Musayeva, a resident of Seydimli village, in the Terter district, has been taking chickens an incubator to hatch their eggs for 15 years. Every three weeks 1000-2000 chickens are born. The hardest thing about this job, according to those who work in the incubator, "We do not sleep until morning. We take turns monitoring the temperature, making sure it stays at a normal level."
The village of Seydimli is one of the Terter district villages listed as a risk zone. Two people were injured during the April firefight. The Musayev family haven't left the village for even one day: "My husband, our child and I stayed here and continued working."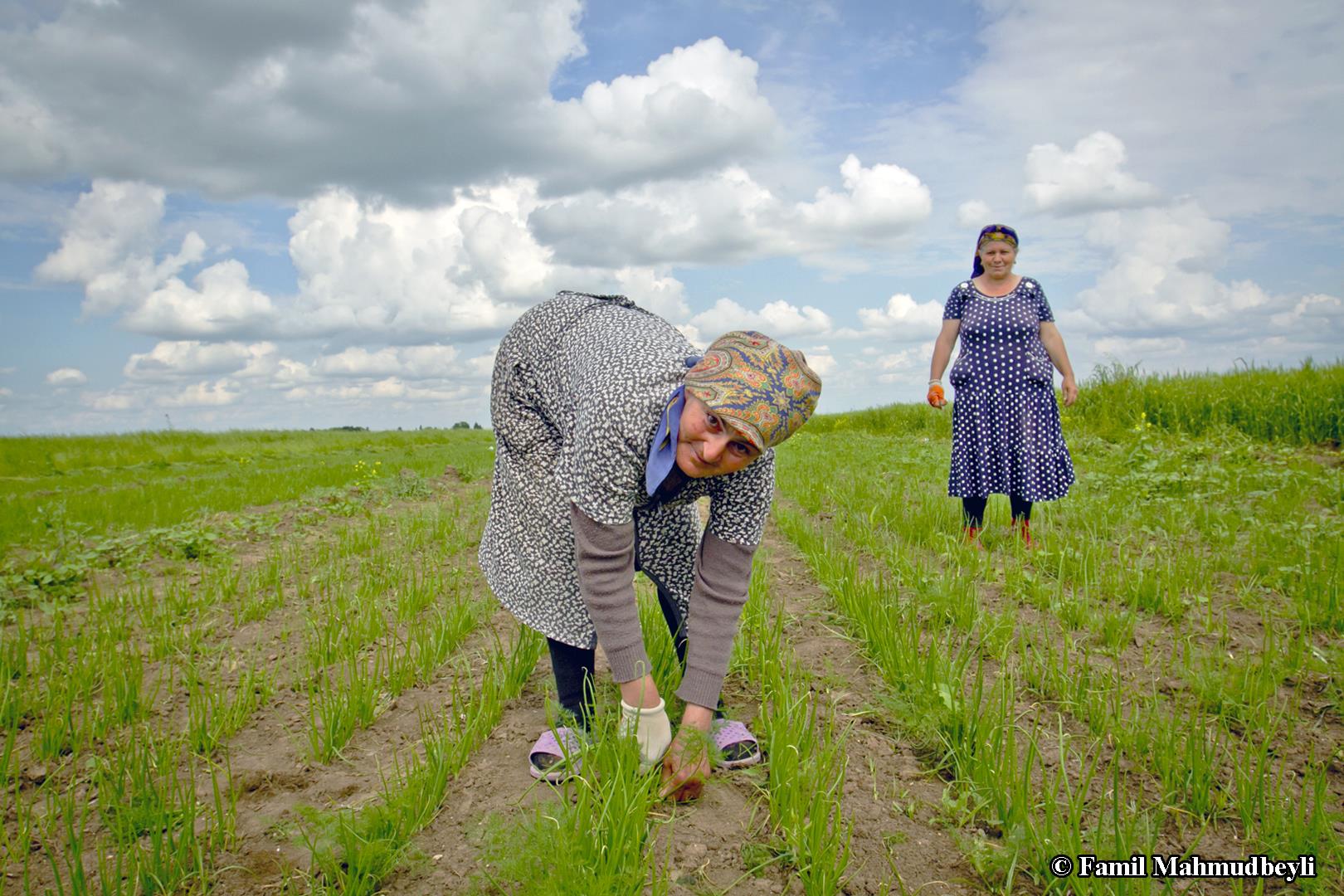 Gulum Abbasova, 53, has been working in the fields since she was 18. Sometimes she cultivates onions, other times cotton or clover. Almost all the residents of the Ahmadagali village, in the district ofAghdam, earn their living by farming, similar to how she does. Currently they are working 500 meters away from the contact line of troops. "They are shooting and we are working," she says, adding that they could not clear the plot of weeds for over one month.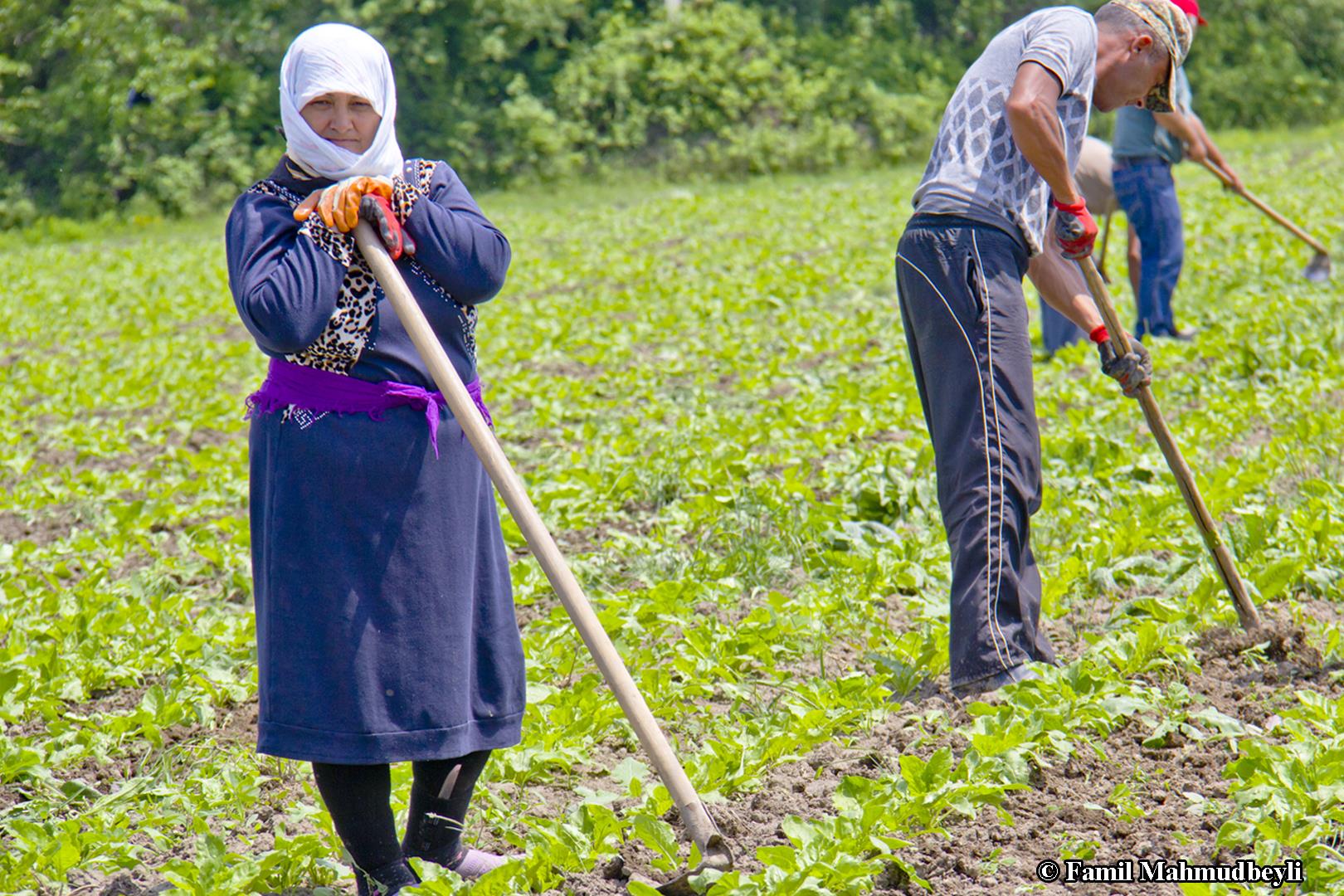 The women working on a plot in Garadaghli village are removing weeds from sugarcane. Once cultivated, their sugacane is sent to factories in neighboring districts.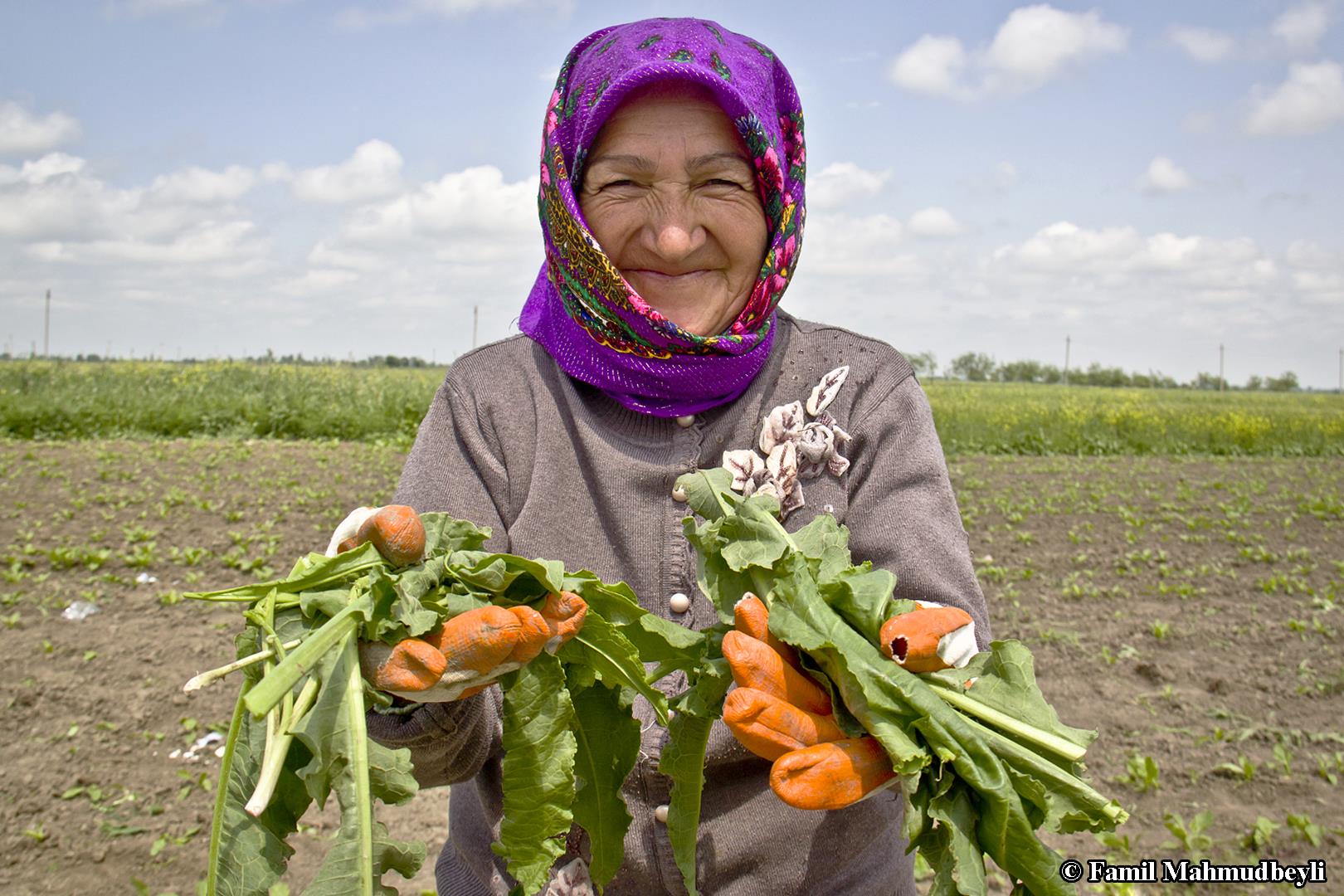 The residents of the villages work on these everyday. Some have to put their whole family to work. The main reason for this is unemployment. In the villagers' words, since family members cannot find jobs of their own, they have to work together in the field, where they are paid 6 AZN per person.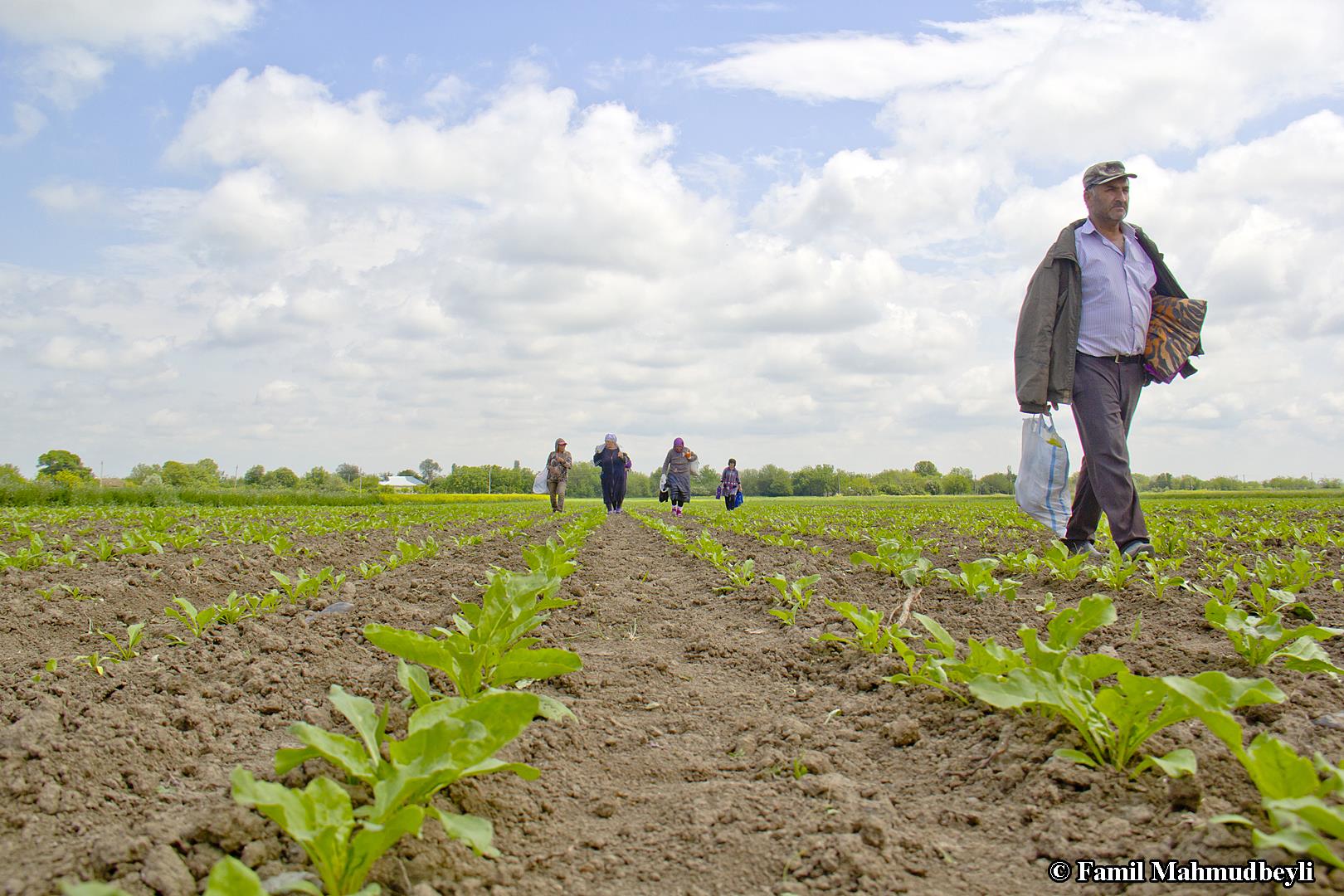 This plot, where villagers can be seen working, is no more than 1 km away from the contact line. Many projectiles hit the land plots in Garadaghli village during the firefights in early April. The villagers say they had to quit their work for a while, but only for a little while. They agreed to work even as the shells were falling. Even now, when it is not that dangerous, they continue to remove the weeds from sugarcane. This is because on the days they do not go to work, they lose their money. Therefore, they have no other way out.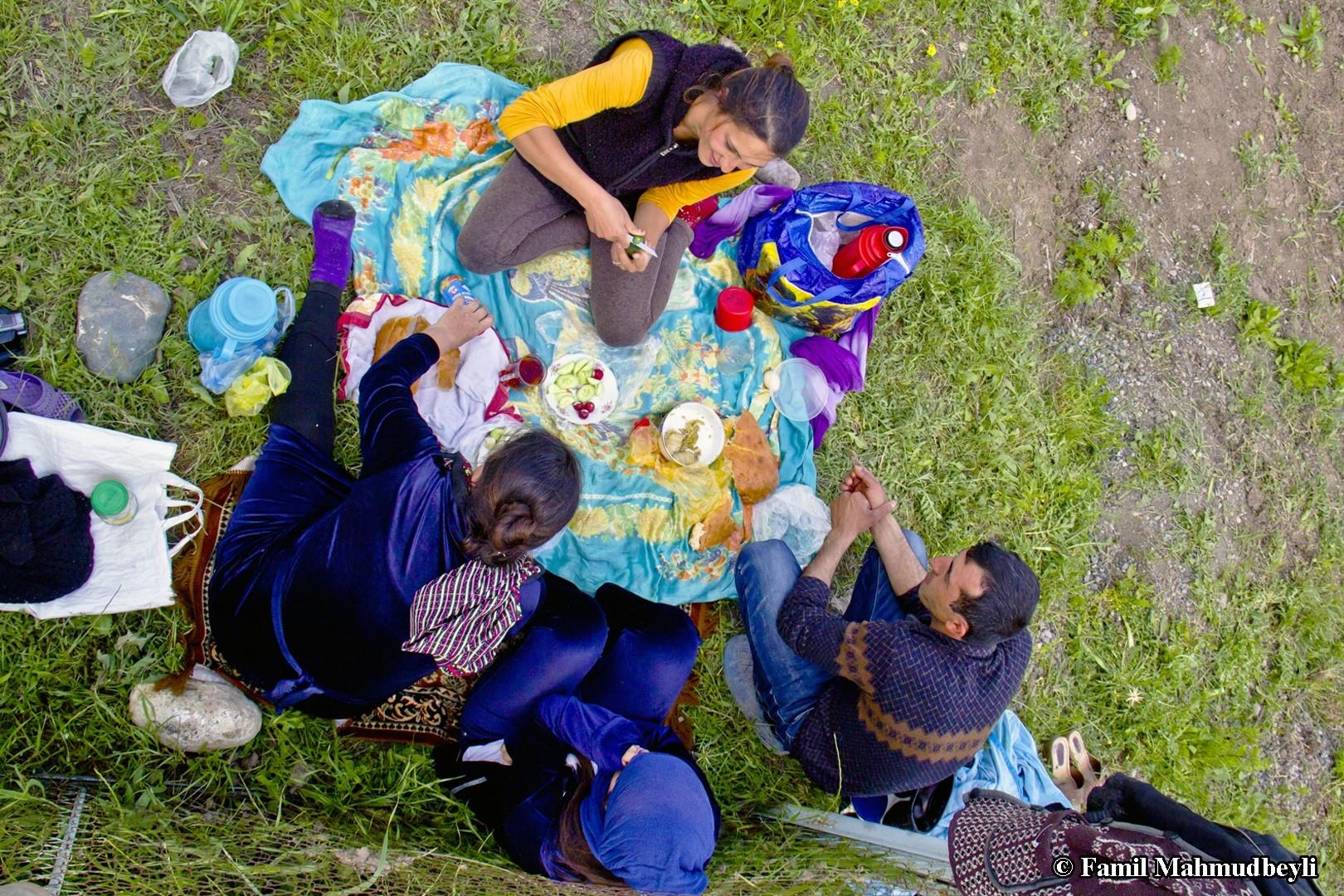 The villagers are paid just 6 AZN for their work. They bring a home-cooked lunch with them to eat at noon right at their workplaces. This family typically comes from from Jamilli village to Garadaghli.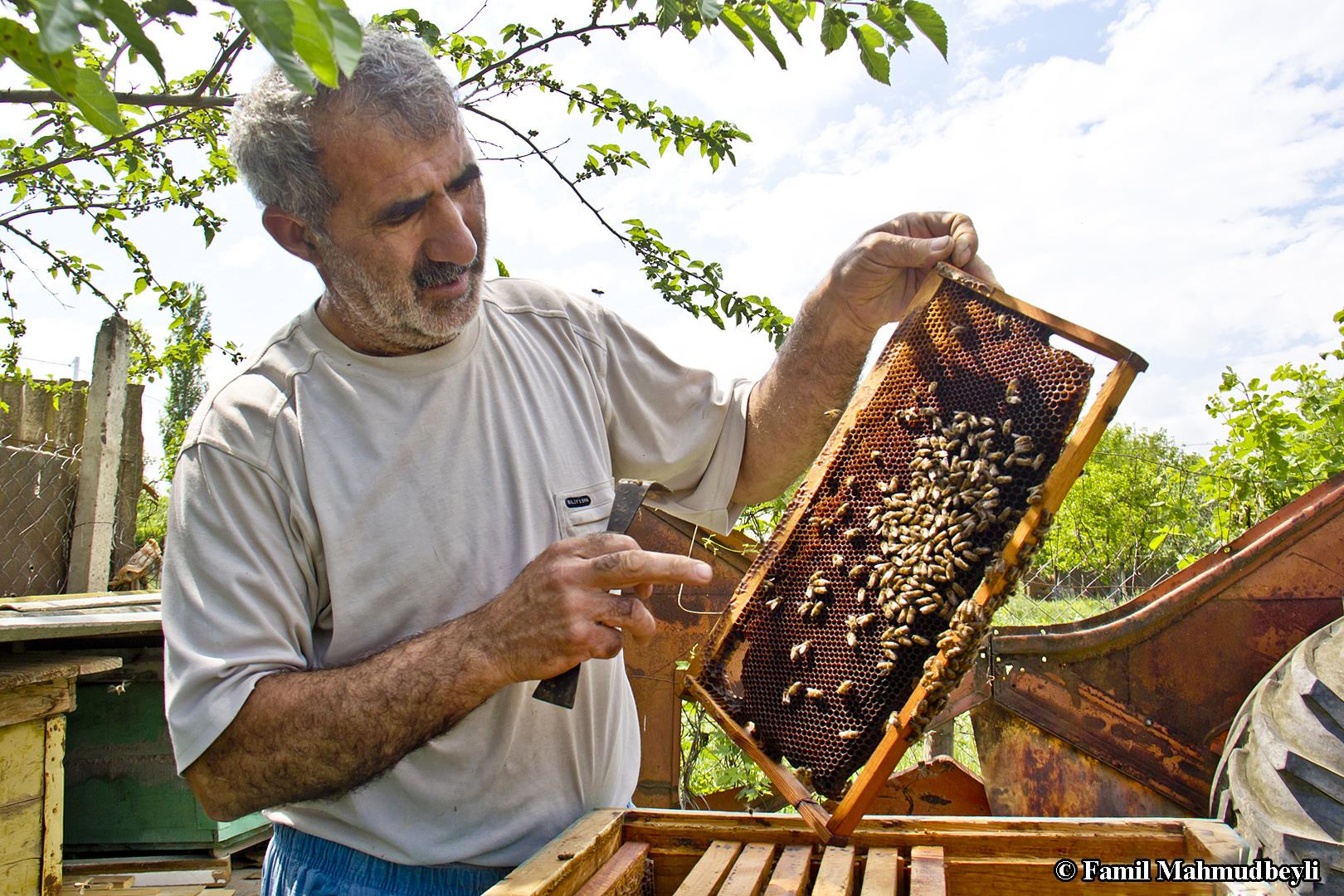 Elbrus Tanryverdiev, 56, a resident of the village of Gapanli, has been involved in beekeeping for 20 years. "Look at how many flowers are here; the bees collect nectar from them. We sell honey. After all it's a big help for our family. It's not a hard job, and we are industrious people. The only problem is that gun fire gets in the way of our work, says Elbrus Tanryverdiev.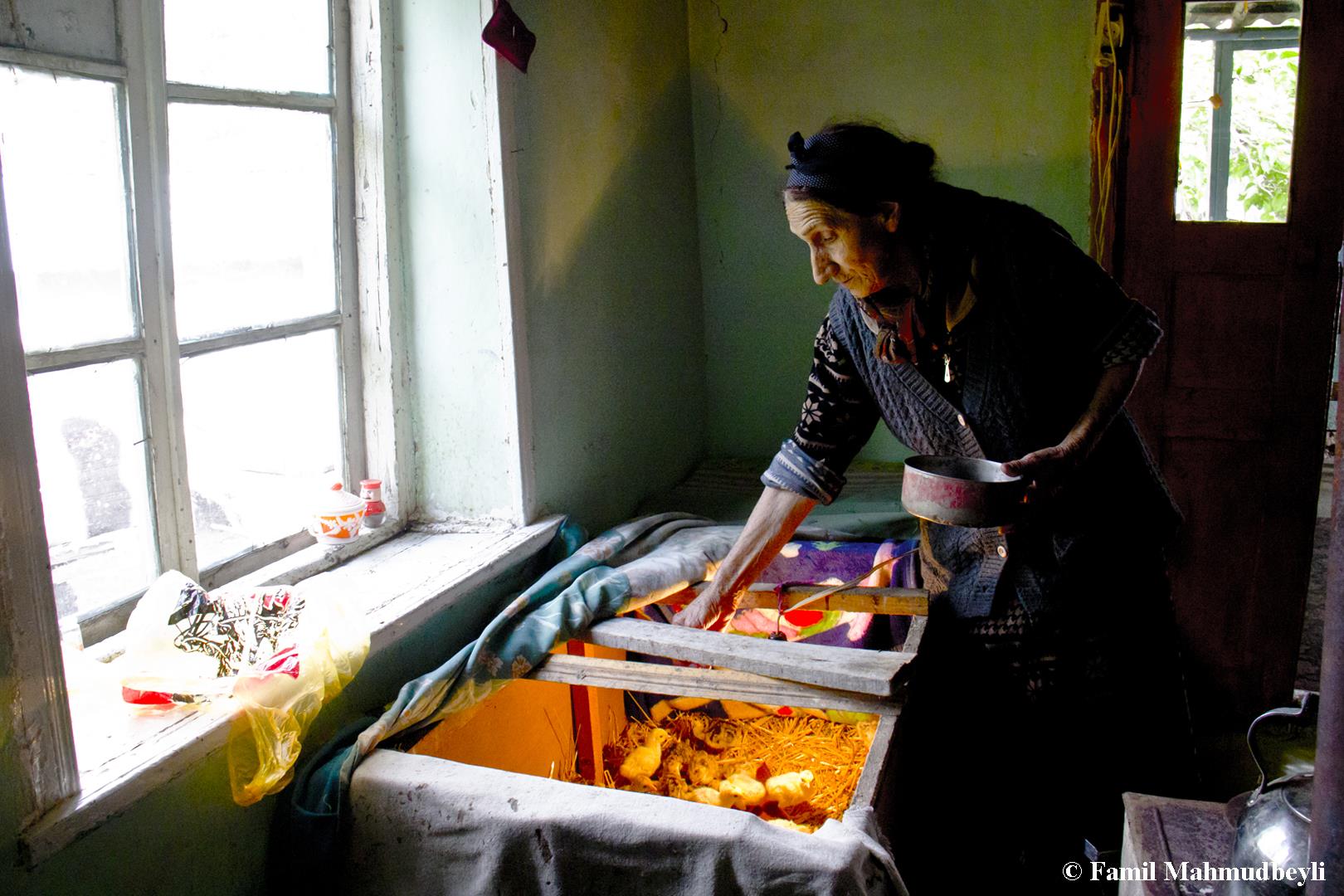 Zibeydy Aliyeva, 78, a resident of Garadaghli in the Terter district, has about 200 chickens and 40 turkeys.
"I cannot leave them and just go away. As soon as the blasts begins, I go to a neighboring village. But as soon as the shooting stops, I get back to look after the fowl. I have been going back and forth for two months already."
• The armed conflict between Azerbaijan and Armenia over Nagorno-Karabakh took place in 1991-1994. Since entering into a truce, Nagorno-Karabakh Republic has existed as a de facto independent republic, not recognized by any country in the world, including Armenia. Azerbaijan considers Karabakh and the adjacent areas, acquired during the war, as occupied territories and demands their return.
• In 2016, the escalation of tension in the conflict zone lasted from April 2 till April 5. On April 5 the parties agreed to a ceasefire, but the firefight continues on a smaller scale. Azerbaijan and Armenia blame each other for a violation of the agreement.
• Information provided by official sources of the conflicting parties is controversial and does not allow one to answer the question about who started the hostilities and who retaliated. International sources cannot yet answer this question either.
The opinions, expressed in the article, convey the author's terminology and views and do not necessarily reflect the position of the editorial staff.
Published: 27.05.2016