Four dead in Tbilisi residential building gas explosion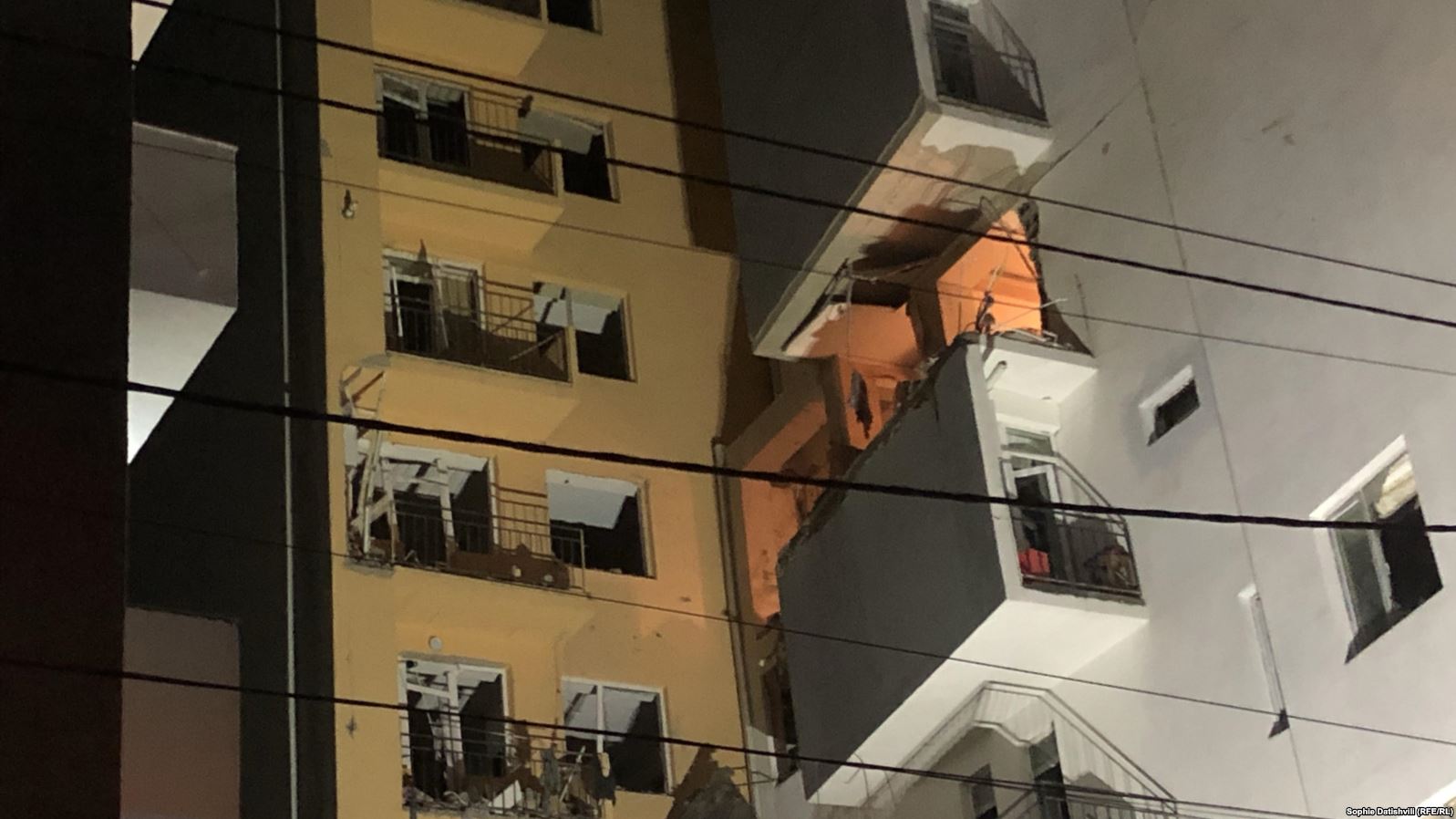 Four people have died in a gas explosion in a Tbilisi residential building. Among the dead is a four-year-old child.
Today has been announced a day of mourning in Georgia.
Eight people are currently being treated in Tbilisi hospitals with injuries of various severity.
Most patients were taken in by Iashvili Clinic – five children who sustained minor injuries have already been discharged.
Two girls aged four and six months old are under observation in the intensive care unit of the hospital. The clinic says the infant's condition is stable.
Residents of the building were evacuated last night after the blast. It is not yet known whether the building can be salvaged. Experts are studying the scene.
What caused the tragedy?
The explosion shook the residential complex located at 8 Avtandil Street in Didi Digomi at about 20:00.
The explosion was so strong that residents of nearby buildings wrote on Facebook that they had felt an earthquake.
A gas leak is allegedly to blame for the explosion which took place on the sixth floor of a nine-story building. The source of the leak and it's cause is still unknown.
Residents of the building say they smelled gas all day. KazTransGas employees were called in to examine the building's gas infrastructure, but they departed the scene without being able to identify the issue.
The explosion took place several hours after they left.
The Ministry of the Interior has launched an investigation into a breach of safety standards.
Law enforcement officers interrogated thee KazTransGaz employees who had inspected the house in the evening. No other details have been provided.
Hot line for help
Tbilisi City Hall has launched a hotline that will operate 24 hours a day for those in need of aid or information.
The number is 237 45 31.
Day of mourning
Prime Minister Mamuka Bakhtadze and President Salome Zurabishvili arrived at the scene of the tragedy with the Minister of Health and the Mayor of Tbilisi last night.
Bakhtadze has declared 17 January a day of mourning.
State flags will be lowered on all administrative buildings in Georgia and Georgian diplomatic missions abroad.