Former Ukrainian president Viktor Yanukovych sentenced in absentia to 13 years in prison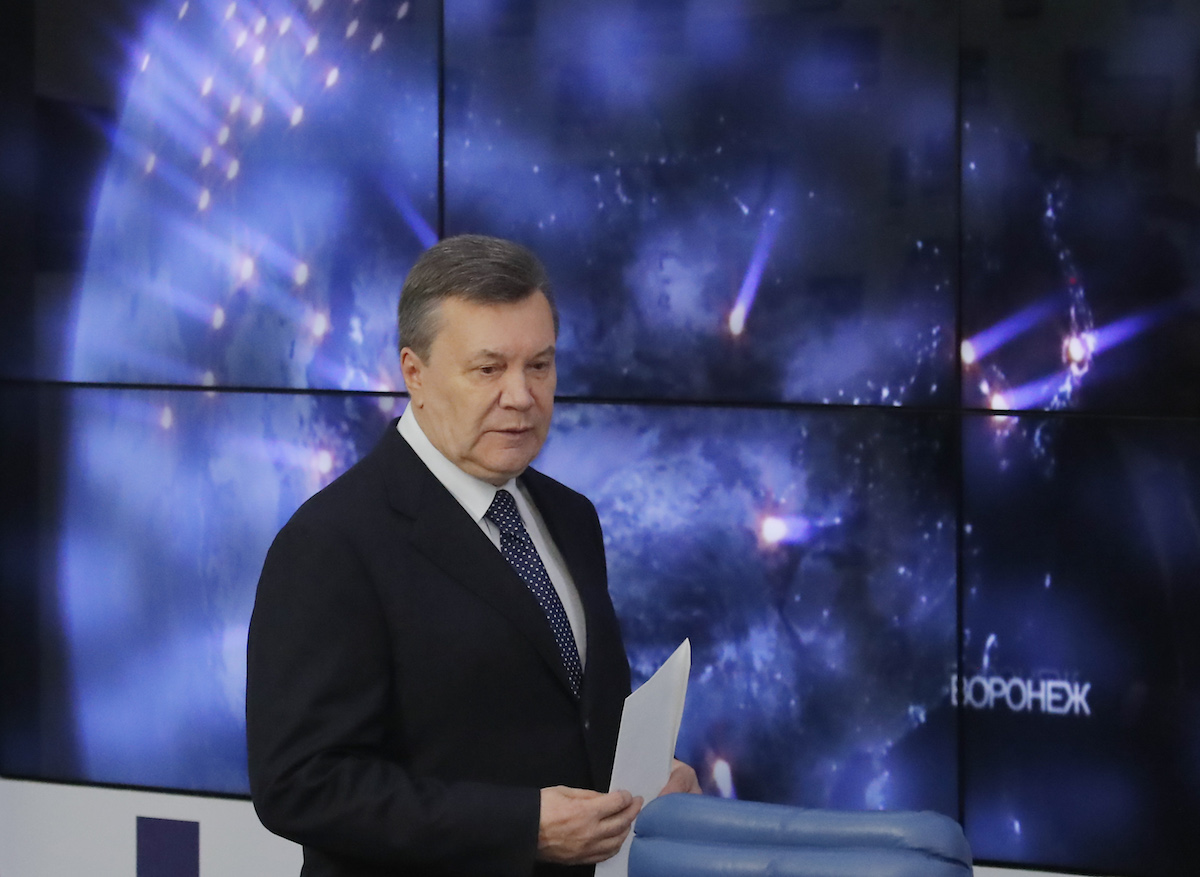 A Kiev court has sentenced former Ukrainian president Viktor Yanukovych in absentia to 13 years in prison on charges of high treason and 'complicity in waging an aggressive war against Ukraine'.
The trial lasted for more than one and a half years.
The charges
In addition to the two charges of high treason and complicity in waging an aggressive war against Ukraine, there was also a third charge against Yanukovych of 'deliberate actions to change the state border of Ukraine', for which he was been acquitted.
There are seven other incidents involving Yanukovych, such as taking a $3.2 million bribe and the illegal seizure of plots of land near Kiev. These charges, however, have not yet made it to court. The first cases against Yanukovych were instituted back in 2014 – just a few days after he fled to Russia.
• Snipers in Kiev: by order of Saakashvili or Berlusconi?
• How Russia finances war-torn Eastern Ukraine through South Ossetia
• Op-Ed: Saakashvili in Ukraine, the beginning of the end
Why was Yanukovych tried in absentia?
Yanukovych fled from Ukraine in March 2014 after Euromaidan – a massive and lengthy protest in the centre of Kiev which ended in bloodshed. His escape took a few day: he flew from Kiev to Kharkov, and then to Donetsk. From there he moved to Crimea and finally found himself in the Russian city of Rostov-on-Don.
What proof does the prosecutor's office have?
The basis for the charges of treason against Yanukovych was his letter to the President of Russia in 2014, when he asked Vladimir Putin to send troops into the territory of Ukraine.
It was this letter that Putin used as an argument to annex Crimea in March 2014.
However, things aren't that simple. In 2017, the Russian Prosecutor General's office officially replied to Kiev that neither the presidential administration of the Russian Federation nor the Federation Council had received such a request to deploy troops unto Ukrainian territory.
In February 2018, Yanukovych's defence presented a new letter. The former Ukrainian president proposed that Putin hold bilateral consultations and "discuss the possibility of using separate units of the Russian Armed Forces to restore peace and order in Ukraine".
The trial
Yanukovych's trial began on 4 May 2017 in absentia as Yanukovych has been in Russia since 2014.
Trial sessions were consistently postponed from the very beginning, most often due to the non-appearance of Yanukovych's lawyers or witnesses on his part. In a year and a half, 89 court sessions were held.
During the process, many witnesses were questioned, including top Ukrainian officials: Interior Minister Arsen Avakov, former Prime Minister Arseniy Yatsenyuk, NSDC Secretary Alexander Turchinov (in 2014 he served as president) and President Petro Poroshenko. Russian deputies who moved to Kiev, Ilya Ponomarev and Denis Voronenkov, also testified against the former president. However, Voronenkov was killed in the center of Kiev in March 2017. After his death, his testimony became invalid.
What does Yanukovych say?
Yanukovych denies the charges of treason. His lawyers previously stated that they would be ready to appeal the verdict at the European Court of Human Rights.