Former Georgian president Margvelashvli returns to politics
Former Georgian president Giorgi Margvelashvili has announced his return to politics via twitter.
In the early 2010s Giorgi Margvelashvili was considered the closest ally of the leader of the ruling Georgian Dream party Bidzina Ivanishvili. 
It was the omnipotent oligarch who nominated him at the time as a presidential candidate, and thanks to his active support, Margvelashvili won the election in 2013 and became the president of Georgia. 
Today, Margvelashvili says, the ruling party has made a turn towards authoritarianism, which poses a threat to both the country's foreign policy vector and internal stability. 
"That is why I am returning to active politics, and I will serve the chosen western mission of Georgia with my friends and the people," Margvelashvili writes.
It is not yet known whether Margvelashvili will join a particular party, create his own or act as a separate politician.
By choosing authoritarianism, Georgian Dream crossed red lines. No democracy – no national unity, no western path. Won't watch this happen. Returning to active politics. Will serve the mission of our western choice with my friends and the Georgian people.

— Giorgi Margvelashvili (@MargvelashviliG) February 17, 2020
•Georgian 2020 parliamentary elections
Giorgi Margvelashvili became the fourth president of Georgia in 2013, replacing Mikheil Saakashvili.
His relationship with Ivanishvili deteriorated immediately after the inauguration, when he chose the presidential palace in Avlabari as his residence, which seemed to completely disappoint Bidzina Ivanishvili, who had offered other options so as not to be associated with the previous government. 
Subsequently, during the entire five-year presidential period of Giorgi Margvelashvili, Ivanishvili repeatedly called him his main political disappointment. The ruling team even considered him one of their main opponents.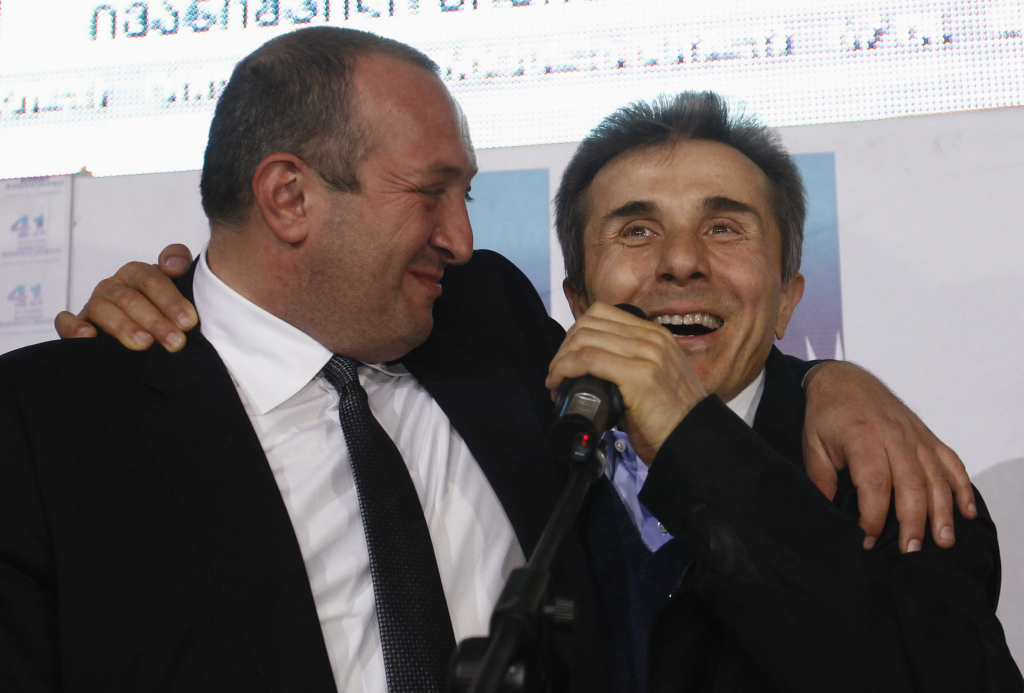 After his presidency, Margvelashvili announced his resignation from politics. He occasionally participated in television shows as an expert. In the summer, Margvelashvili supported the wave of protests that had begun, and repeatedly spoke from the rostrum at anti-government rallies.