Flood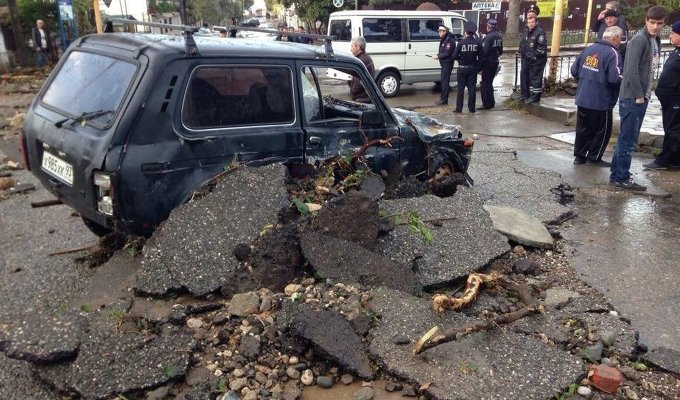 The resort's utility services have factually eliminated the consequences of a flood, that occurred as a result of a sudden fracture of a wall of the reservoir, containing 3.5 thousand cubic meters of water, that supplied part of the city. Streets have been tidied up, railway has been cleared up and train traffic has been restored. City's water supply has been also restored.
The incident occurred at 6:30 a.m., 31 October. A huge flow of water, that outwelled from the fractured reservoir, flooded the entire city in a few minutes. Dozens of houses were submerged, many cars were smashed as a result of the disaster.
Experts explain the fact that there have been no casualties by the early time of occurrence of the incident, when the city was actually asleep.
The reservoir, itself, which was built in Soviet times, has not been considered faulty. At least when arranging a new waterway system in Gagra, the works on which were underway for the past three years, experts have considered the reservoir quite serviceable.