First fashion show held in South Ossetia
Tskhinval hosted its first-ever fashion show, which became a major public event.
Khokh Bekoev, a young designer, presented his collection. Bekoev, 30, a native of Tskhinval, was the first local designer to display his own collection under the brand name 'BEKOEV'.
The show was held in the events hall of the 'Bereg' restaurant. Fashion models from the Vladikavkaz-based 'Almast models' agency, as well as the designer's local friends, participated in the showcase.
Overall, 57 attires, mostly in red & white tones, were presented during the event. Clothes with elongated sleeves, embroidered in the traditional Ossetian style, was met with particular applause.
Khokh Bekoev opened a fashion atelier in winter 2016 and started working on this collection in September already. A dress for his 6-year-old niece was the first attire produced by him.
The clothes collection and the fashion show were sponsored by Anatoly Bibilov, the incumbent President of South Ossetia. At that time, he was just a leader of the United Ossetia party (now the republic's ruling party). Anatoly Bibilov was also among the audience at the fashion show.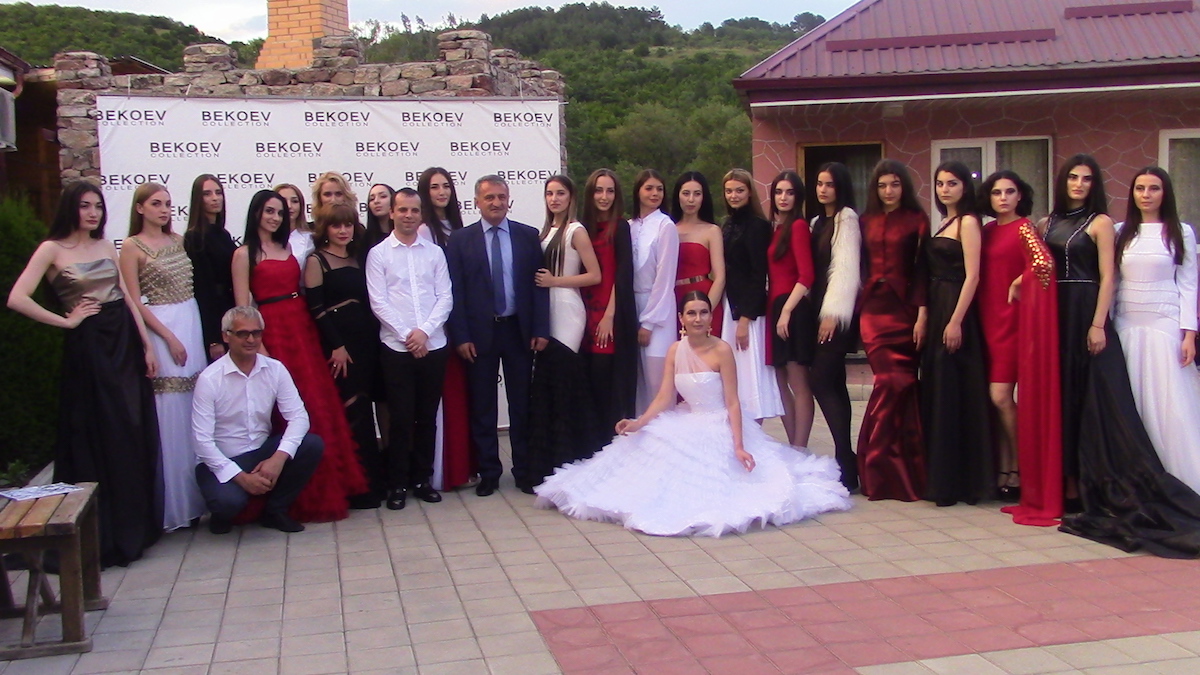 Toponyms and terminology used in the publication, and views, opinions and strategies expressed in it do not necessarily reflect the views and opinions of JAMnews or any employees thereof. JAMnews reserves the right to delete comments it considers to be offensive, inflammatory, threatening, or otherwise unacceptable