Financial trap
Online loans work much like drugs: what starts out as a small indulgence inevitably turns into dependence and before you know it you are hooked, loans being the only thing on your mind. A sum that was so insignificant at first – you needed a paltry 100 bucks to help you get through to your next paycheck – is now snowballing at a nightmarish speed. You've ended up taking out one new loan after another, struggling futilely, to meet your commitments to lenders. You keep getting calls from them, even though you've made sure to change your mobile phone number once a week, turned your landline off and warned your family members to tell them you've left the country whenever they show up to ask for you.
High levels of unemployment, low incomes, the carelessness of those receiving loans or an incompetent government – any or all of these factors may be to blame for the problem.
How the temptation works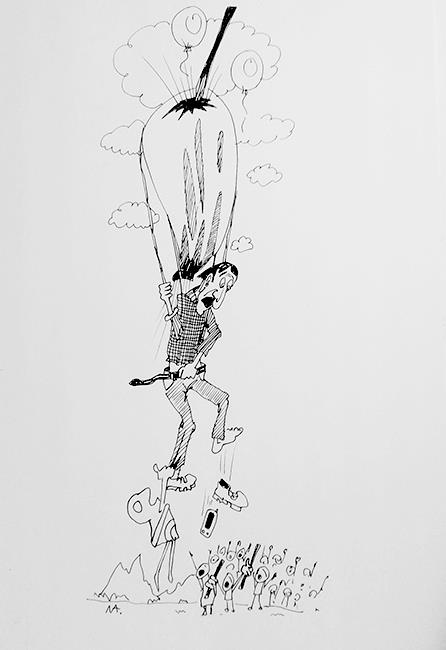 That's the way things are in Georgia today: if you don't go to get a quick cash loan, then the loan comes to get you. You may unplug your telly and, even by doing that, there are still adverts that dare you to take out a loan online; you may shun the websites that have ads popping up obnoxiously in your face; you may delete advertising text-messages that are sent by the dozen to your cell phone. But then someone shouting promises of 'manna from heaven' – "Instant loans! Come and get a thousand laris immediately! – meets you at the entrance to the underground station you often use, and you can't help it, you cave in.
Online credit organizations first emerged in Georgia in 2014. There are about a dozen currently in function. Their terms are simple. The whole loaning procedure takes about 15 minutes. After you've filled out an application form on a given organization's website, you receive an SMS notifying you that the loan has been approved. You are not required to submit any documents proving your solvency, and no one cares whether you are employed or how much you earn. All you need to get an instant loan is a valid form of identification. This kind of offer should strike a warning note, but you jump at it, 'cause you need the money badly.
Unlike banks who are way more fussy and picky about who they give their money to, credit organizations apply no specific loan eligibility criteria, their only requirement being that those who seek loans should not be younger than 20 and older than 65. The maximum they can expect to receive is GEL 1500.
That's where the catch is
It turns out, however, that fast and easy is not always cheap. By not requiring their applicants to provide any proof of their financial capacity, credit organizations expose themselves to greater risks than banks, which is why the interest rates they charge are usually higher than the banks'.
A first-time applicant is commonly offered an interest-free loan, but the next deal comes with an annual interest rate of around 19-20%. The loanee is entitled to several postponements of repayment, each of them costing a fifth of the entire loan amount. The failure to repay the loan by the agreed deadline carries a fine of GEL 20, plus 1.5% of the amount of the loan per day overdue.
Simple calculations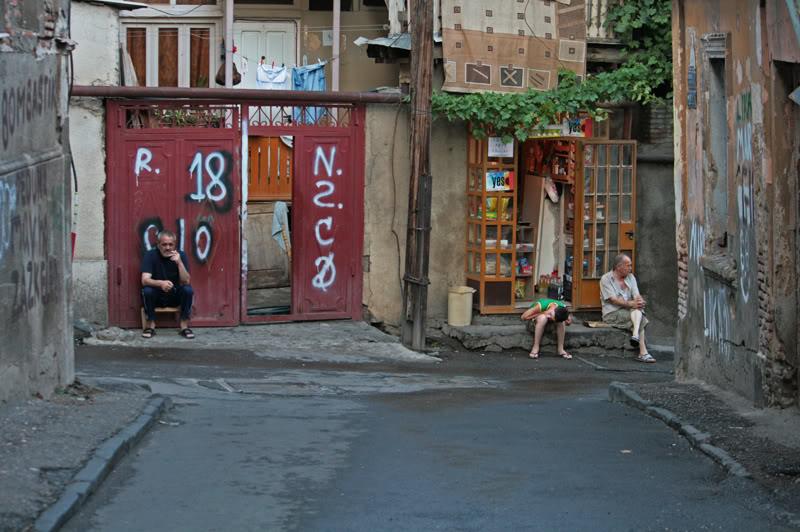 A person who's taken out a loan of GEL 300 (about USD 140) repayable within one month will be liable to shell out GEL 360 (around USD 170) at the end of the month. Each postponement will cost them GEL 60 (around USD 30). As they continue to postpone the process, the principal sum – GEL 360 – will remain outstanding, quite the 'sword of Damocles' hanging over their head. If three months have passed and they still have to pay the loan back, a penalty of GEL 20 (about 10 dollars) will be imposed on them, and each day overdue will bring with it an additional fee of GEL 5.4 (2.5 dollars). So, one month of overdue charges will come to about GEL 165 (80 dollars). Three months of postponements and fines will total GEL 725 (340 dollars). Now, make your own calculations for one year's worth of fines.
Giorgi is one of the many who've availed themselves of the services from the 'free-handed' loan organizations. One year after he first did so, he found himself facing a debt that had grown astronomically. In September of 2014, he got GEL 200 (around 100 dollars) from vivus.ge, a popular online credit organization. A month later, he paid GEL 230 (about 15 dollars more than he got initially). The 'enjoy your first loan for free' service was not part of the organizations' offerings at the time. Back then Giorgi's salary amounted to GEL 500 (235 dollars), and there came a time when it had failed to last him until his next payday, making him go to vivus.ge again. Again, he took out GEL 200, but at the end of the month he had to pay GEL 280 (over 130 dollars). The situation continued in this matter until, several months later, the sum he had to pay back had grown to equal his salary. And Giorgi did what most people do when faced with a debt quandary – he applied to another loan organization and used the sum they issued him to cover his debts to vivus.ge. It turned out that the new organization, netcredit.ge, charged an even higher interest rate on its loans. "While I struggled to find a better paid job, all of my salary – GEL 500 – would go to cover the loan, Giorgi said. "Soon a third loan had to be taken out – to cover the second one. And then one day I realized I just couldn't go on like that – the GEL 500 had become fourfold in value in just five months
Collectors terrorists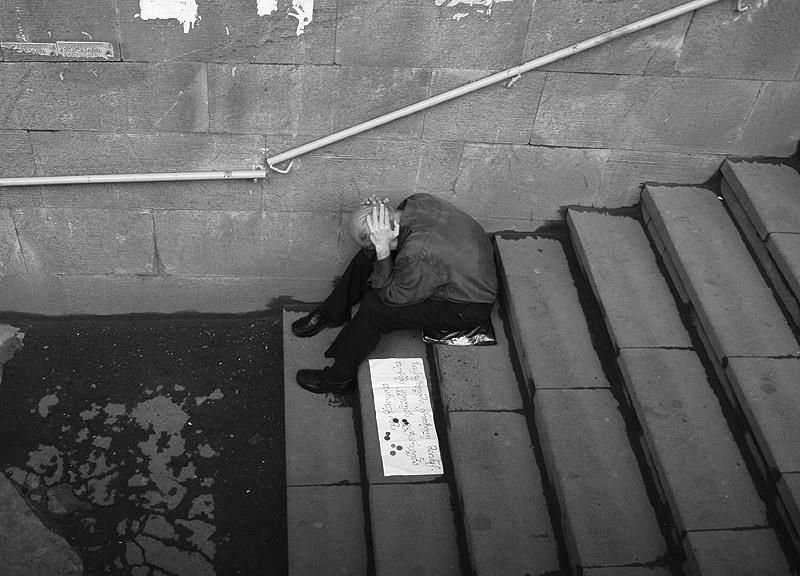 All the 'fun' begins the moment a loanee has been declared insolvent. Debt collectors come into play, and the person in debt becomes exposed to systematic psychological pressure, with threatening phone calls and letters, blackmail, harassment of the person's friends and relatives, neighbours and acquaintances. The lengths the collectors are prepared to go to force the defaulting client to pay are truly baffling.
In the meantime, a social media campaign protesting against the online-loan system has sprung up in Georgia. A committed Facebook page has been created to allow the troubled loanees to share and exchange their experience with loan organizations, to seek advice and legal assistance. As evidence of abusive debt collection practices, phone recordings of collectors swearing at debtors, threatening to confiscate their property or even to punish them physically have been posted regularly on the page.
One might expect that loan organizations would pursue their defaulting loanees through court. But they don't, reckoning, rightly, that the court ruling would be not in their favour: while obliging the loanee to pay off the loan, the court would make sure to break the repayable sum into monthly installments that should be reasonably affordable within their salary. And so the organizations opt for 'phoning and terrorizing' as a method of dealing with their debtors. Not all debtors can withstand the attack. On April 23, a 24-year-old resident of Badiauri, a village in the country's Kakheti region, committed suicide – allegedly, over a large debt to vivus.ge. His friends told the investigators that collectors had used to call him several times a day to threaten and abuse him. Driven to despair, he'd confided in an acquaintance, saying he'd had enough and was ready to make it all end by killing himself.
Uncontrolled business
A great many Georgians have got caught up in the financial trap in the two-plus years since online loans first became available in the country. The growing number of loan organizations, as well as the unprecedentedly high interest rates they have charged on their loans may lead to an economic crisis, banking experts say. The online loans market is absolutely unregulated and uncontrolled, and any business that is not controlled is bad for both the economy and the population. "These organizations ought to be transparent and accountable, said Lia Eliava. "Currently, no one knows whether they pay any taxes at all. A regulatory body should be set up to hold the organizations to accountable when they've broken the law.
The Georgian government is now busy developing a legislative initiative for regulating online loans. The National Bank of Georgia will be the one to serve as the regulatory body. However, no one knows when the controls will be actually put in place. Until they are, people will continue falling prey to the system.

Published on 14.06.2016