EU mission monitoring Armenia's borders with Azerbaijan opens fifth office
Fifth EU observer office in Armenia
The EU Civilian Observer Mission monitoring the Armenian-Azerbaijani border has opened another operational office in Armenia. It is located in the town of Ijevan in the Tavush region. This is the fifth such office of the EU mission. Head of the observation mission Markus Ritter said that bpreviouslyefore they patrolled this part of the border out of the office in Gegharkunik marz.
"We traveled a long way to get here and the number of patrols was also small. Now, having a permanent base here, we can patrol the territory along the border with Azerbaijan around the clock," he said.
EU observers have been tentatively deployed on the Armenian side of the border with Azerbaijan since October 2022 for only two months. In January 2023, the EU Council decided to extend the mission for two years. The observers include French gendarmes and German police officers, representatives of 25 EU member states. The observers are not armed, they only monitor the situation along the border and report what they see to Brussels.
---
---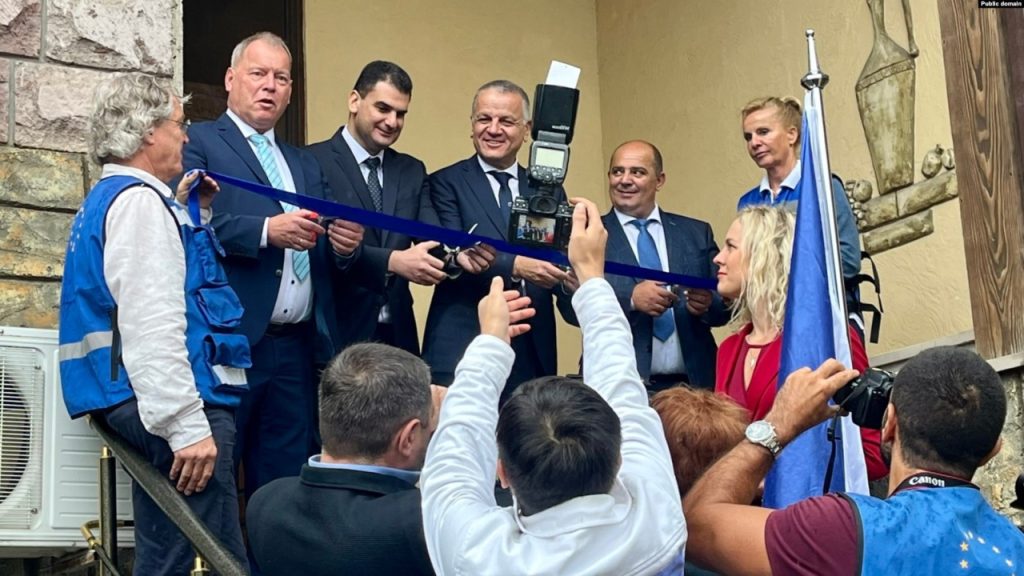 Operational headquarters to patrol areas bordering Nakhichevan
The EU mission has opened offices in Martuni town of Gegharkunik region, Jermuk town of Vayotsdzor region, Goris and Kapan towns of Syunik region.
According to Markus Ritter, the main headquarters of the EU observation mission will be opened in Yeghegnadzor, Vayotsdzor province, later this week.
"Later we will also open an operational office in Ararat region to patrol the areas bordering Nakhichevan," he said.
"Increased patrols."
Commenting on the information about the accumulation of Azerbaijani troops and military equipment on the border with Armenia, the head of the observer mission assured that everything is under control. Makus Ritter said that the number of observers patrolling these areas has been increased.
"We regularly reported about what we saw to Brussels. We had posts on X [Twitter] as well, calling for an improvement in the situation and easing tensions. It seems to be working so far," he concluded.
Follow us – Twitter | Facebook | Instagram
Fifth EU Observer Office in Armenia