Russia's former children's advocate Pavel Astakhov not allowed to enter Georgia
Ex-Russian advocate not allowed into Georgia
Russia's former children's advocate Pavel Astakhov was not allowed to enter Georgia, he told the Russian state-run TASS news agency.
Astakhov said he wanted to transit through Georgia on his way from Armenia to Turkey.
Pavel Astakhov was Russian President Vladimir Putin's plenipotentiary representative for children's rights in 2009-2016. He is on the list of high-ranking Russian officials hit by Ukrainian sanctions. In 2015, Kiev banned him from entering Ukraine and confiscated his accounts.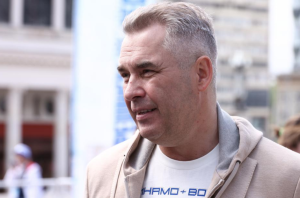 "We were shooting in Armenia for a film about Noah's Ark and the Flood, and we were on our way to Ararat, where we were also scheduled to film.
But at the Georgian border, the border guards illegally and unreasonably detained us for almost seven hours, taking away our documents and searching all our personal belongings.
They tried to persuade us to sign a protocol in Georgian and English, and in the end they refused to let me and the director of the film transit at all," Astakhov said.
He called the actions of the Georgian border guards "provocation" and "arbitrary", saying indignantly that he was "not even provided with an interpreter".
The film crew reached the location and continued shooting the film. Astakhov had to return to Armenia and then travelled to the location via Istanbul.
---