EU visa-free not so free anymore – how, why are Georgians prevented from traveling to Europe?
Since 2017, Georgian citizens have been using the opportunity of visa-free travel to the Schengen area, which has greatly facilitated both business and leisure travel. 
But starting in the spring of 2019, those wishing to travel to Europe without visas began to encounter new informal obstacles, which came as a complete surprise, and some have been unable to travel.  
"Bullying and humiliation"
After the launch of the visa-free regime, there was a surge in trips to Europe from Georgia, made affordable by low-cost flights from the Kutaisi airport.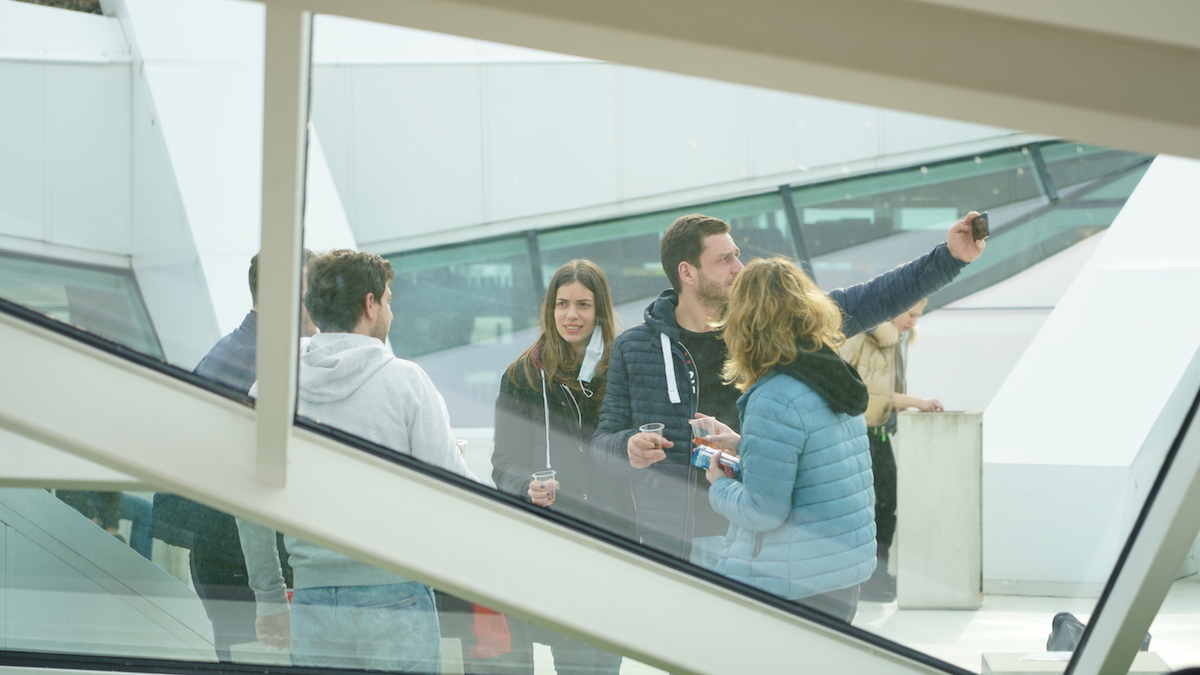 Georgian citizens began to actively use this opportunity, and special groups appeared on Facebook, with hundreds of thousands of users sharing their experiences with budget travels. 
• Poland: a work haven for Georgians
• Georgian exports to Europe – what has been accomplished since signing the Association Agreement
• Russian migration service reports anomalous spike in Armenian immigrants
However, since the spring of last year, alarming posts began to appear in groups one after another, in which users said that border guards from EU countries had appeared at the airport in Kutaisi, who did not allow them to fly on various pretexts. And all this – with the complete silence of the authorities.
"Many people at Kutaisi airport were turned back. A Spanish border guard is standing there and deciding with us, in Georgia, if I can leave the country", one user wrote on July 13. 
"Is Spain going to put a Georgian border guard in Barcelona so as not to let Spaniards into Georgia? .,. I have not seen such humiliation and mockery of people."
However, some users in the comments reacted to what was happening with understanding. 
"They looked at me like a criminal"
Dato Takniashvili lives in the village of Manglisi near Tbilisi.  He manages his own family hotel, and also organizes tours with friends to neighboring countries – Turkey, Armenia and Azerbaijan.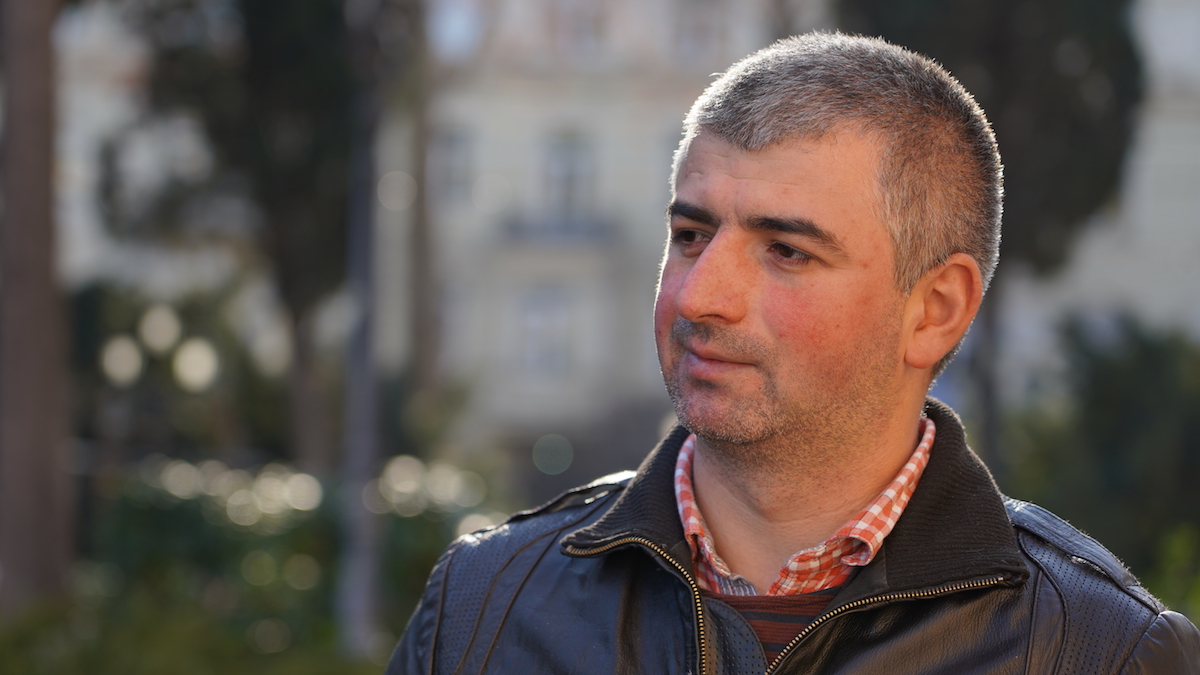 Dato's brother has been living in France for seven years.  There he legally works and even bought an apartment last year. Dato took advantage of the opportunity provided by visa-free travel, and last spring personally went to see his brother in his new home.
The second time he decided to fly from Kutaisi, from where flights were cheaper.  
He took with him the same documents as for the first time — a copy of a document on his brother's legal stay in France, his apartment's address and bank statement, round-trip tickets, insurance.
At the airport in Kutaisi, before reaching the check-in counter, Dato was at the so-called checkpoint, where passengers were checked by foreign border guards along with local police officers. There he was asked to submit a document that he had not heard of before: the original invitation, certified by the local municipality, with a seal.
Although Dato before the trip thoroughly checked all the information about the documents necessary for visa-free entry to Europe.
Due to the lack of the document, Georgian and foreign border guards did not allow him to cross the border and did not allow him to fly. Dato tried to reasonably explain the purpose of the trip, showing the documents that he had but his protestations fell on deaf ears.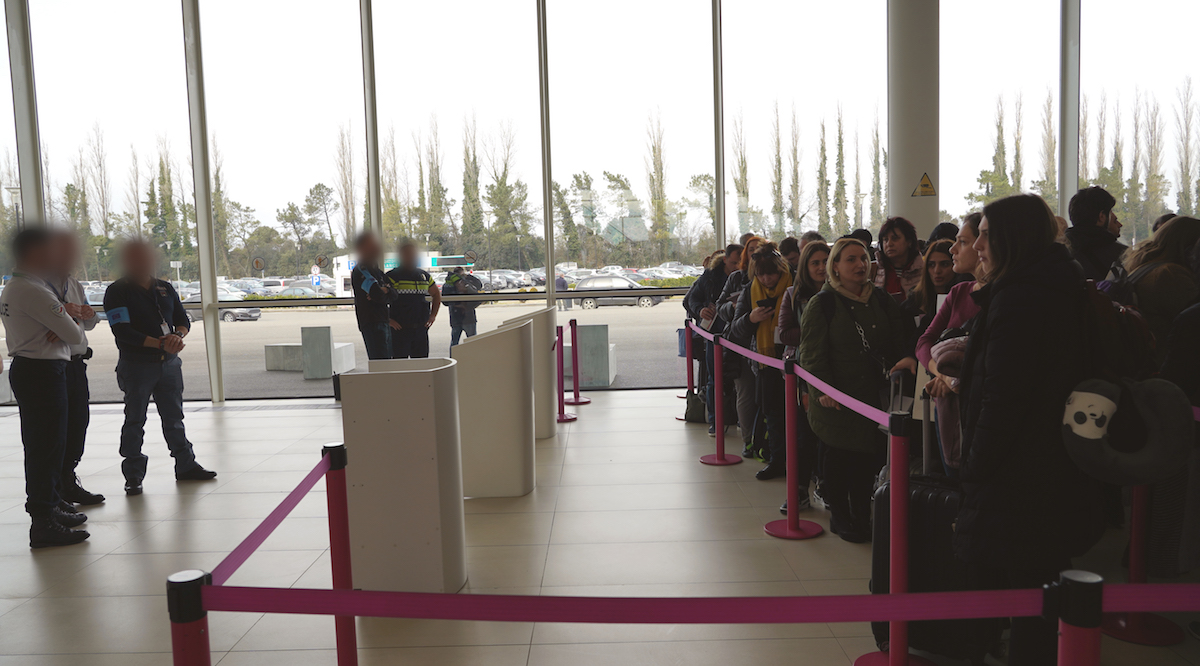 "To put it mildly, it's strange that a foreign border guard decides whether I can leave the country at an airport in Georgia. However, I would react differently if it were not for the rude attitude towards me from the local police. They looked at me like a criminal, as if I was going to ruin something in Europe. I was asked a lot of inappropriate questions that are not related to the trip – about my financial situation, personal life, and so on."
It took about a month for Dato's brother to have an official invitation issued. To do this, he had to submit documents to the municipality concerning his apartment and a bank statement.
In the end, Dato left for France – again from Kutaisi airport. However, it cost him losses of time and finances, not to mention nerves.
"The departure of a Georgian citizen from Kutaisi to Europe often depends on the mood in which the border guards woke up that day. Some may not be checked at all, others may be thoroughly checked, searched, and nevertheless not missed.
"I personally know two people who skipped by without this official invitation.  Exactly a week after my unsuccessful trip, my grandfather, who was traveling to Paris, was passed without questioning.  The other was a respectable man standing next to me at the airport. He could not present the original document, but still flew away without any problems.
"There are no specific requirements and criteria, and this is very bad, because you don't know exactly what to expect at the airport and you can't be sure that you will leave the country," says Dato.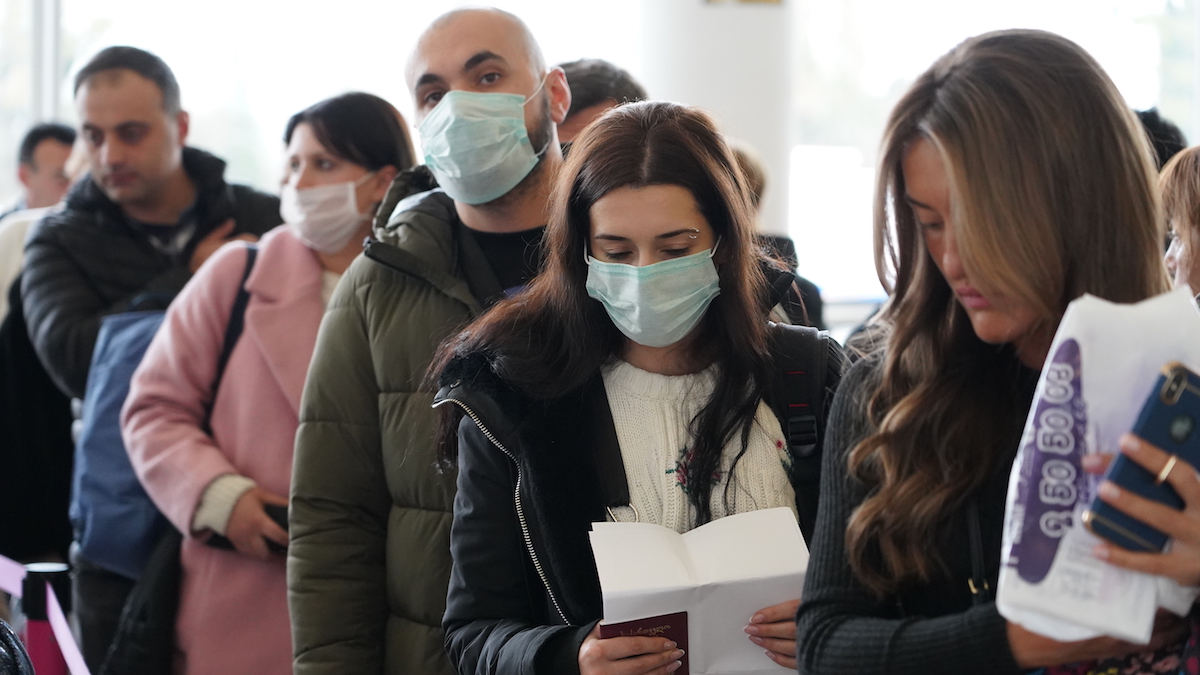 The story of Tamta Todua is similar to that of Dato. Only this time, a whole group of Georgian employees of an American network marketing company was not allowed onto the flight. Tamta and her colleagues flew to her company's event in Milan. Tickets were bought by the company through Rome, as there was no direct flight on the required date. From the airport in Rome they should have been picked up by a driver hired by the company, at the same time showing the sights of the city.
However, they could not fly: border guards at the airport demanded they show train tickets from Rome to Milan, not believing the explanations of Tamta and colleagues, and as a result they were not allowed through.
The second attempt they made two days later with a direct flight to Milan.  But this time, there were some problems when checking at the airport.
"We knew that we had to have 50 euros a day to go to Europe.  However, to our surprise, the border guards announced that they would not let us in if we did not have 100 euros for each day. We immediately began to call family members and friends who transferred us the missing money.
So, only after and expensive hassle did we finally flew to Milan for three days to attend our company's event, but to be honest, we were no longer in the mood," says Tamta.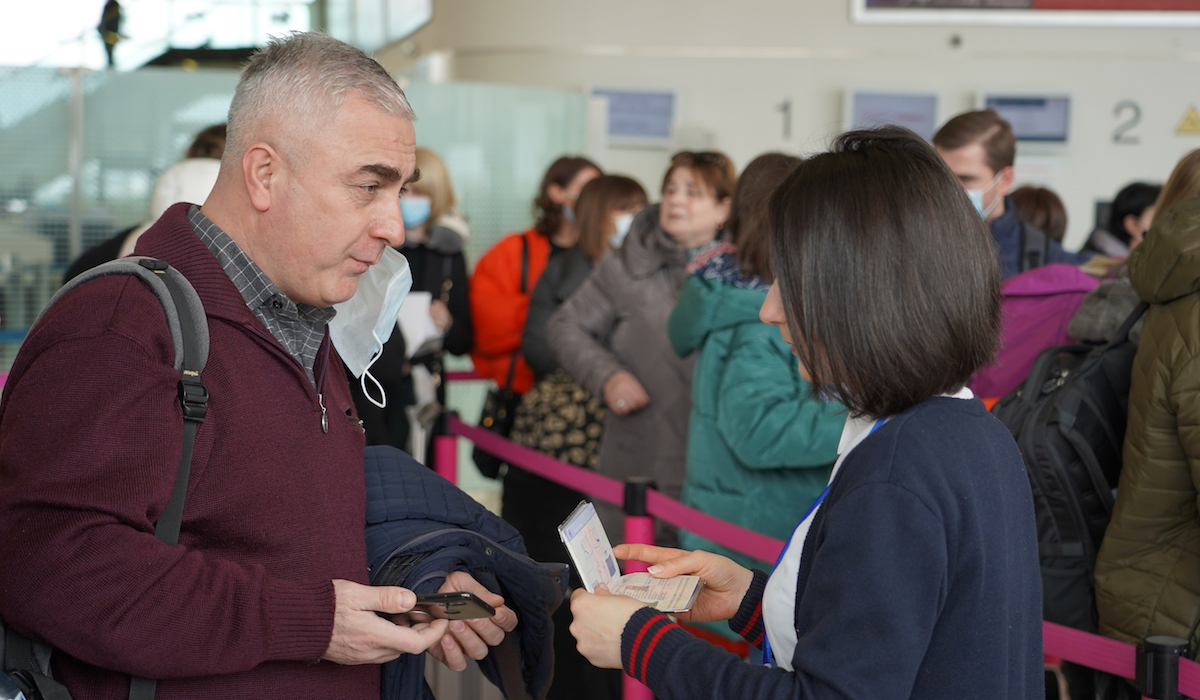 At Kutaisi Airport, JAMnews reporters attended check-in for flights to Rome and Milan on January 28.  Before the check-in counters, passengers had to queue for checks with Georgian and European border guards.  Before our eyes, four passengers were not allowed on the flight.
A girl who was traveling to Rome was refused because she showed a reservation for a family-friendly hotel in the center of Rome, which seemed to be too cheap to check.  
For the same reason, a young man who booked a hostel was refused.  A middle-aged couple was not allowed to pass due to the lack of an official invitation certified by the City Hall of Milan.
Is visa-free travel in danger?
Open borders with Europe gave Georgian citizens more opportunities to travel, study and establish business contacts. However, the state also had a lot of headaches associated with fulfilling obligations to the EU. First of all, to prevent illegal migration.
Last May, when France's Interior Minister Christophe Castaner visited Georgia, it became clear that the abnormal number of asylum seekers in Europe posed a real threat to visa-free travel of Georgian citizens to the Schengen area.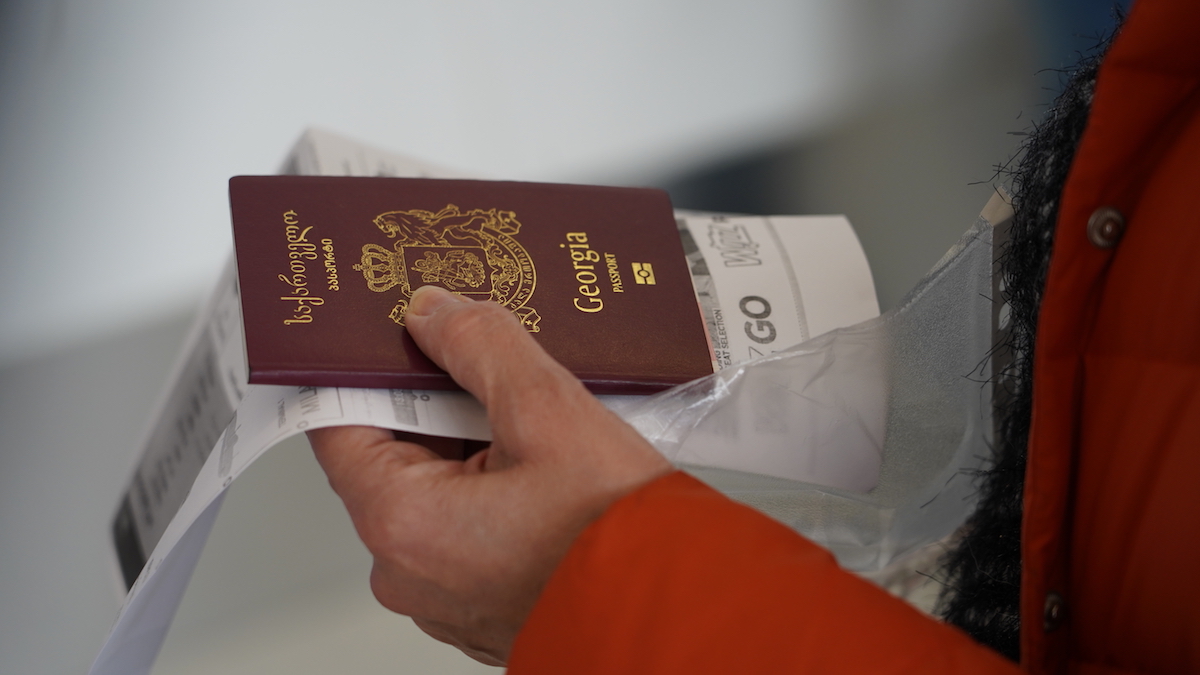 According to Eurostat, in 2018, 17,980 citizens applied for asylum in the European Union from Georgia, which is three percent of the total number of applicants.  This figure is 11 percent less than the figure for 2017. But more than double that of 2016 (8700). However, 2019 experienced a surge far higher than 2018. 
Georgia is a safe country where there is no war, so such a number of asylum seekers is unacceptable and 'insulting to Georgia,' Castaner said then after meeting with his Georgian counterpart Giorgi Gakharia.  
"If we do not work on this, tomorrow Georgia's free access to Europe may be limited," he said.
•Georgian citizens in Europe – without visas, without asylum
Then the Georgian Interior Minister Giorgi Gakharia publicly stated for the first time that European officers – employees of the French migration service – would work in Georgia to prevent illegal migration.
By that time, foreign officers were already on duty at Kutaisi airport, who checked passengers of the newly opened flight to Vienna. As representatives of the Association of Airports told reporters then, they were officers of the European border agency FRONTEX, who carried out control at the request of the Austrian side.
Soon, along with local police officers (in Georgia, the functions of the border service are performed by the police), European border guards in Kutaisi began to check passengers on all flights departing to the Schengen countries.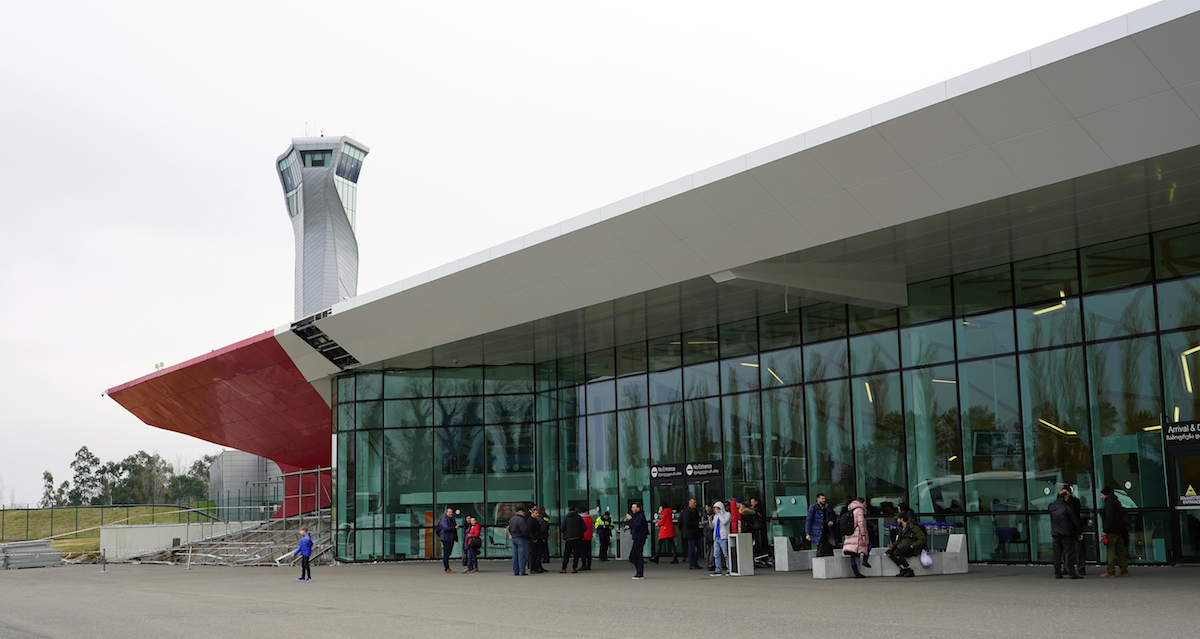 However, the Georgian government did not publish any official information and did not conduct any information campaign in order to warn Georgian citizens that the rules had changed. And they didn't explain on what basis the representatives of foreign border services are entitled not only not to let Georgian citizens into their countries, but also not to let them check in for a flight.
As the Georgian Ministry of Internal Affairs told us over the phone, these rules were introduced on the basis of a memorandum of cooperation between Georgian and European departments.  The terms of the memorandum are classified and cannot be published.
We also did not receive answers to the written questions of JAMnews, despite repeated promises from the press service of the Ministry of Internal Affairs.
It was not possible to get any information from the administration of the Kutaisi airport or the security service – as it turned out, this issue was beyond their competence.  Foreign border guards themselves with a badge with the inscription European Union Border Guard refuse to comment on anything and forward journalists to their Georgian colleagues, who also refuse to answer questions.
Security restrictions?
Giorgi Chitidze, lawyer of the Open Society Foundation and a specialist in international law: 
"It should be noted that the Georgian constitution guarantees freedom of movement to all persons within the country.  Citizens are also given the constitutional right to leave the country. And this is part of the fundamental freedoms of a person. However, it should be noted that this right may be limited for several reasons. One of them is the motive of state security," Chitidze explains.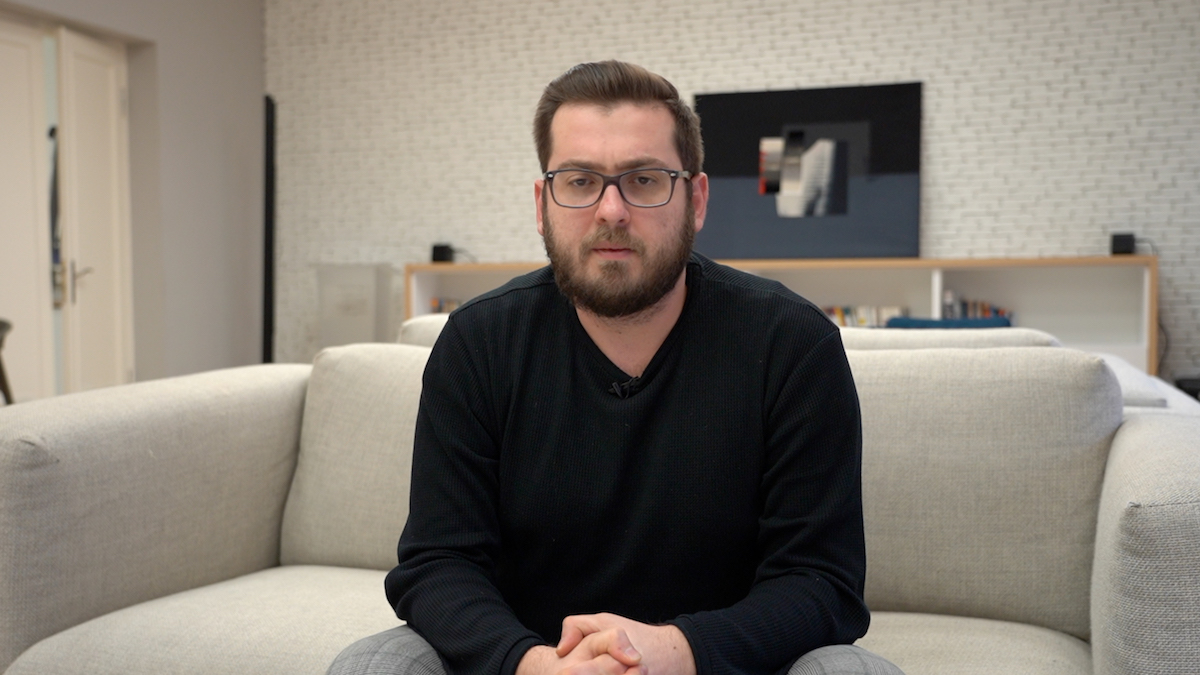 He adds:
"However, it is important that such decisions (border crossings) be taken by a person with an EU mandate, and not just the decision of Georgian border guards.  A separate problem is that passengers are not given an explanation as to why they are not allowed on board the aircraft. Naturally, they have the right to know the reasons why they cannot leave the country," says Chitidze.
What do you need to go on visa-free travel?
 "From March 28, 2017, Georgian citizens with a biometric passport will be able to travel to EU / Schengen countries without a visa," the official website of the Ministry of Foreign Affairs of Georgia reads.
Information on the maximum duration of trips – 90 days within 180 is also indicated. Below is a short list of required documents confirming the purpose of the trip:
 – return ticket;
 – Hotel reservation;
 – insurance;
 – confirmation of the financial security of the trip. 
Neither on the website of the Ministry of Foreign Affairs, nor the Ministry of Internal Affairs, nor on any other official resource, it is possible to find information on what type of hotel or apartment in Europe you need to choose in order to be guaranteed to pass control.
As for the visit, the Foreign Ministry website says that for this it is enough to have the address and contact information of the inviting person, as well as a copy of his residence permit. 
Many note this information is now outdated given the number of negative experiences that many have had while attempting to check in for flights. 
As Anna Mazmanova, a specialist in European tours, explains to us, recently, some countries have significantly increased insurance demands. 
And ordinary citizens who organize their trip on their own are unlikely to know about this.  This means that there is a risk that they will not be allowed to cross the border.  
More and more people seeking asylum in Europe
There are no exact statistics of people who were not allowed onto flights and denied the right to leave the country. 
 Thus, due to informal obstacles to the departure of Georgian citizens, the country's government, in cooperation with the EU, is trying to minimize the problem that European politicians have already warned about more than once – many Georgian citizens are in no hurry to return home.
 Neither the Ministry of Foreign Affairs nor the Ministry of Internal Affairs can provide accurate data on how many Georgian citizens violated the visa-free regime in 2019. 
As for asylum seekers, according to the latest Eurostat data, from January to November 2019, more than 20,000 Georgian citizens applied for asylum for political and humanitarian reasons in EU countries.  And this is already more than for the whole of 2018. 
To avoid the influx of asylum seekers from Georgia, already 15 Schengen countries have found a way out by declaring Georgia a safe country.  This means that applications for asylum will not be accepted, and after a short consideration of the case, applicants will be returned back.
Supported by the Russian Language News Exchange