Modernization of old buildings in Armenia: energy savings and modern design
Energy efficiency of buildings in Armenia
Most apartment buildings in Armenia were built 30-60 years ago, and work is now underway to strengthen them and extend their life. They are being modernized according to energy efficiency standards.
---
---
"Costs are down significantly"
Last year, Arus Mkrtchyan bought an apartment in a modernized building in the city of Spitak. She says that at first she was attracted by the appearance of the building, then she asked the residents and found out that they pay much less for gas and electricity.
"I used to pay up to 40-50,000 drams [$105-130] to properly heat my two-room apartment in winter. In January, I paid AMD 26,000 [$68] for gas and AMD 8,800 [$23] for electricity to heat my new three-room apartment. We like to live in a new apartment, not only because we save money, but also because the feeling of comfort in the new house is like in a new building," Arus says.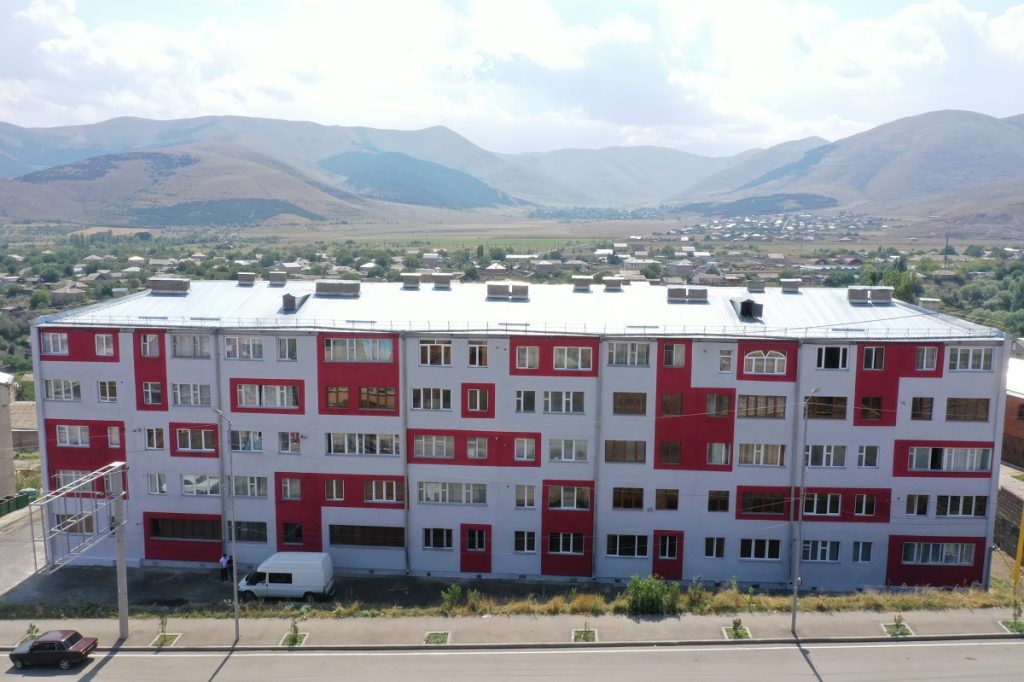 Energy efficiency for residents
Energy Efficient Building Retrofitting is a comprehensive program that includes
• thermal insulation of external walls, roofs and foundations of buildings,
• installation or replacement of doors and windows with energy efficient ones,
• modernization of heating and cooling systems,
• installation of solar photovoltaic systems,
• connection of an energy-efficient lighting system.
The project "Reducing the Risks of Investments in Energy Efficient Modernization of Buildings" has been carried out by the United Nations Development Program since 2017, financed by the Green Climate Fund and coordinated by the Armenian Ministry of Environment.
Local residents are more interested in this program during the winter and summer months, when you have to pay large amounts for electricity and gas. But the difficulty in joining is that it requires the consent of all the tenants of the building.
In order to apply for inclusion in the home improvement program, each of its residents must agree to make their own personal financial contribution.
The project is co-financed by the Government of Armenia through subvention programs, by the mayor's offices of the cities where these buildings are located, and the program "Reducing the Risks of Investments in Energy Efficient Modernization of Buildings".
Energy efficiency expert Artur Tsugunyan says that according to various estimates, as a result of modernization measures, it is possible to save between 40-50% of conventional costs:
"In multi-apartment and public buildings [kindergartens, sports schools, houses of culture, etc.], thermal comfort is significantly increased, which has a positive effect on the quality of life of people. The cost of modernized apartments in the real estate market increases by about 10-15%."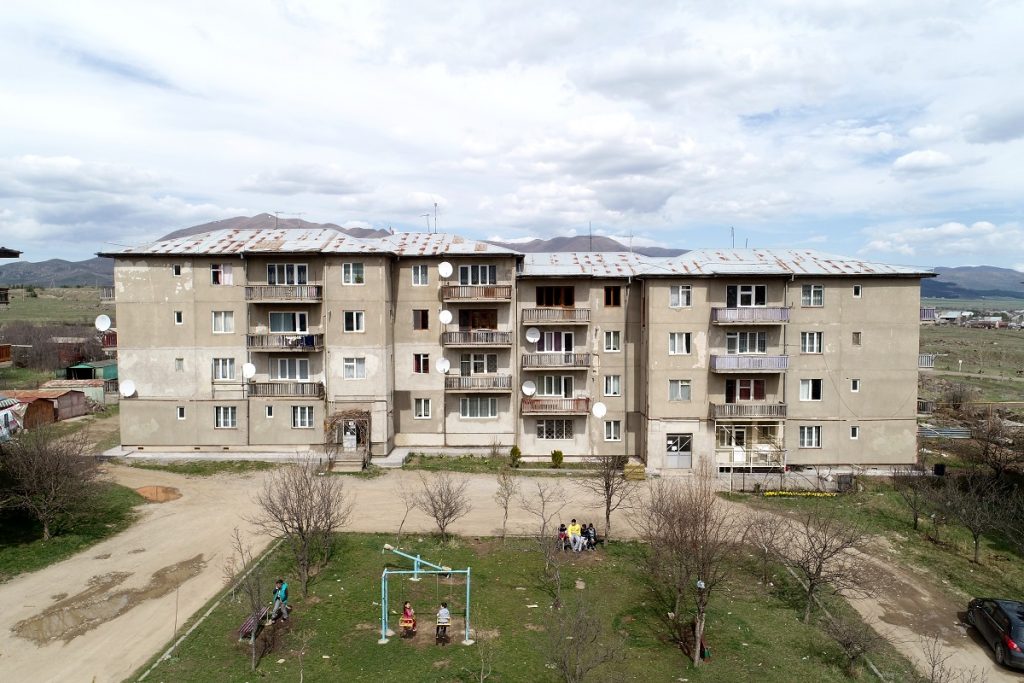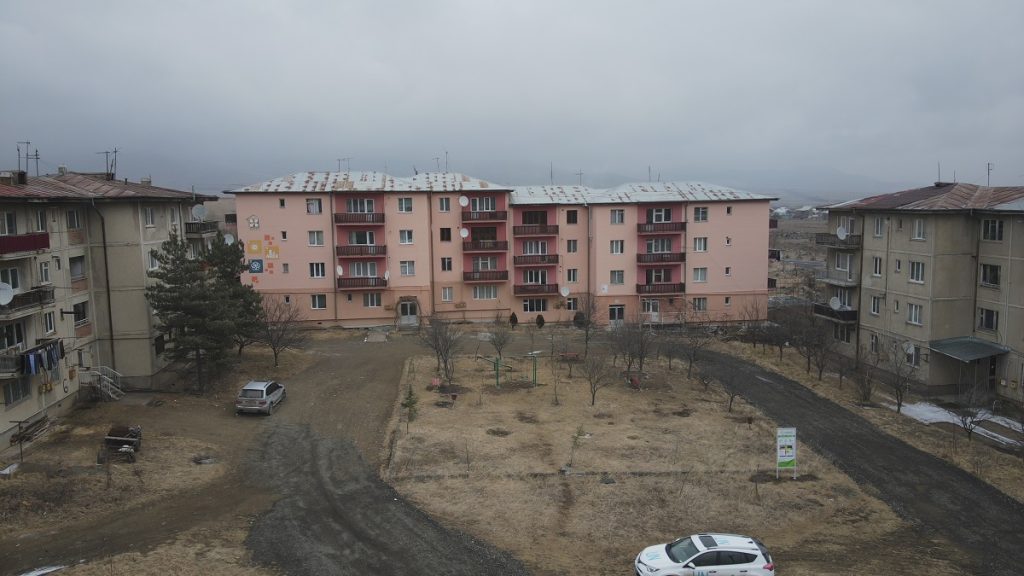 Unlike other development projects that are concentrated in the capital, the energy efficiency program also operates in the regions of Armenia. In Alaverdi, Tashir, Dilijan, Spitak, Berd, Gyumri, Kajaran, Ashtarak and other cities, one can already see buildings that have been transformed externally and modernized. And in Yerevan, not only residential buildings but also kindergartens, schools and cultural centers have been made energy efficient.
Modernization also means the creation of a favorable market environment for investment. In recent years Armenian banks have been stimulating "green loans" with an energy efficiency component (solar panels, thermal insulation of external walls, lighting upgrades).
Considering the huge amount of construction that has been going on in the capital and nearby settlements over the past five years, thermal retrofitting of existing buildings is even more important. This will allow them not to depreciate so much and for some time to remain competitive in the real estate market.
This is important because all new buildings are usually built to be energy efficient. And they attract buyers, — including "upper-income bracket".
Energy efficiency from an environmental point of view
Not all of the upgrade benefits that tenants receive are obvious.
Climate change and green energy expert Tigran Sekoyan says one of the most important goals for thermal retrofits in buildings is to reduce greenhouse gas emissions from existing buildings in Armenia.
As a result of significant energy savings, it is planned to reduce carbon dioxide emissions by up to 1.4 million tons over 20 years.
According to the energy balance of 2021 in Armenia, "households are the main consumers of final energy" (34.7%), including natural gas and electricity. The country has great potential for reducing greenhouse gas emissions, as most of the buildings were built during the Soviet era, when the issue of their energy efficiency was ignored.
From this point of view, panel houses, of which there are more than 4,000 in Armenia, belong to the "subgroup with high energy efficiency potential".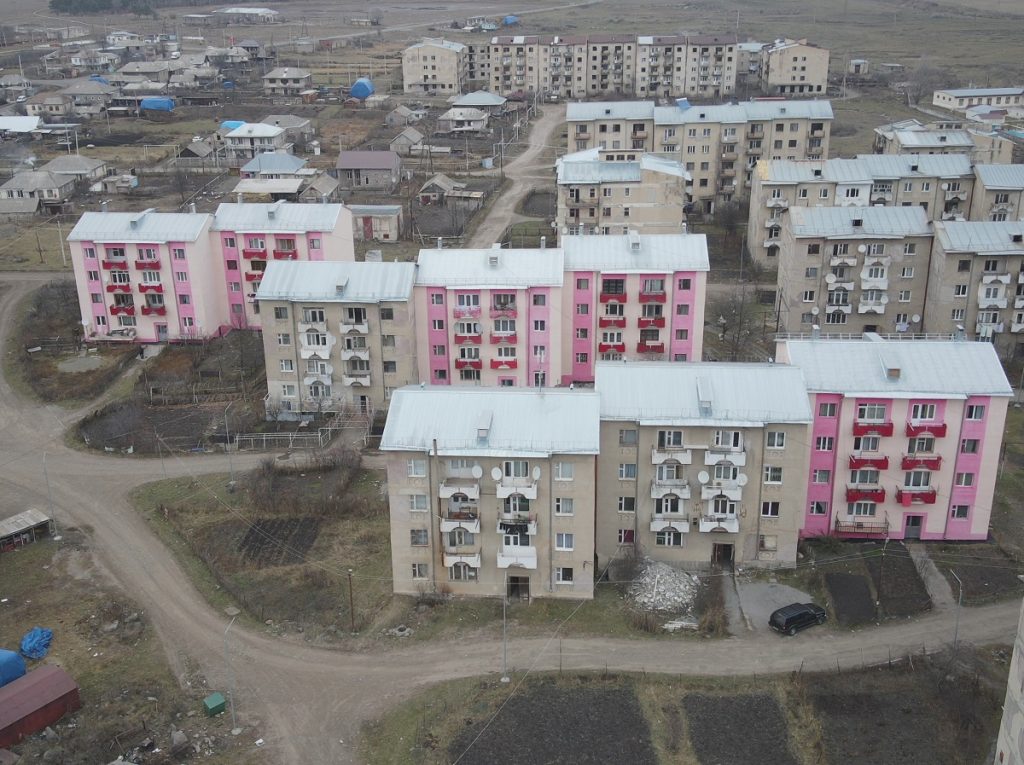 As a result of their thermal modernization, it will be possible to save more than 1.25 TWh of energy annually. The potential for reducing greenhouse gas emissions is 250,000 tons of CO2 per year, which will save about $63 million.
Efficiency for the economy
Economists explain that an energy efficient environment is an incentive for foreign and domestic investment. The pace of construction in recent years can be maintained by expanding the geography, creating "green" jobs and ensuring stable financial flows to the country.
The banking sector is an important part of this process, which, by providing loans on favorable terms, brings new products to the market, increases its authority, and creates new opportunities for the circulation of money.
Active construction keeps the labor force inside the country. Since the coronavirus, fewer people are leaving in search of work as construction in Armenia has gained momentum. Moreover, the sphere attracts labor from other countries, for example India and Tajikistan. And along with jobs, tax payments are growing, housing is being rented, services are being provided –in short, the economy is picking up steam.
The process of improving energy efficiency in both new and existing buildings provides new financial opportunities for the professional community (electricians, builders, solar panel companies, etc.).
Energy efficiency is also literacy
One of the goals of the program is to "encourage energy efficient behavior in people".
People are encouraged to more deliberately consume energy sources, use them efficiently, and minimize losses.
Follow us – Twitter | Facebook | Instagram
Energy efficiency of buildings in Armenia