Accusation of bribery attempt won't prevent Azerbaijani MP from running in elections
February 6
MP Faraj Guliyev, whose rival in the parliamentary elections, blogger and former political prisoner Mehman Huseynov earlier stated that Guluyev had tried to bribe him into withdrawing from the race, has not had his registration revoked, but was given a warning.
At the same time, the Central Election Commission of Azerbaijan, which considered the complaint, explained that "this is not a final decision," since the prosecutor's office is still investigating.
According to Mehman Huseynov, Faraj Guliyev offered him money so that Mehman would "get out of the game" and support him in the upcoming elections.
According to Guliyev himself, he was simply misunderstood, and he offered money unselfishly.
February 3rd
Azerbaijani blogger, former political prisoner and candidate for a seat in parliament Mehman Huseynov says that his rival in the constituency Faraj Guliyev tried to get him to accept a bribe to 'abandon the fight.'
Guliyev himself says he was 'offering help', not a bribe.
Snap parliamentary elections in Azerbaijan will take place on February 9. 
• Azerbaijani blogger says he was brutally beaten by police after rally for arrested rapper
• Protest youth movement preparing for snap parliamentary elections in Azerbaijan
• Op-ed: what's happening in Azerbaijan – a revolution from above or image correction?
"Stand with me"
Mehman Huseynov posted an audio recording of his meeting with Guliyev, who is the head of the National Revival Movement party. 
In the recording, Guliyev says:
"If we split the votes, it will only play into the hands of YAP [ed. the ruling New Azerbaijan Party]. Therefore, I suggest you not to compete, but to stand with me. That is, if tomorrow I become MP, I will give you all kinds of support. For example, you can create a youth association. Help me in the election, stand with me. Honestly, I do not believe in my victory. Because as a blogger you are very strong, I can't compete with you. Do not take it as a bribe, but if you need treatment, for example, I can offer 10-15 thousand."
However, Mehman Huseynov says this offer was a bribe, and filed a complaint with the prosecutor general's office, the central election committee and the district election commission, and launched a campaign against Faraj Guliyev on social media.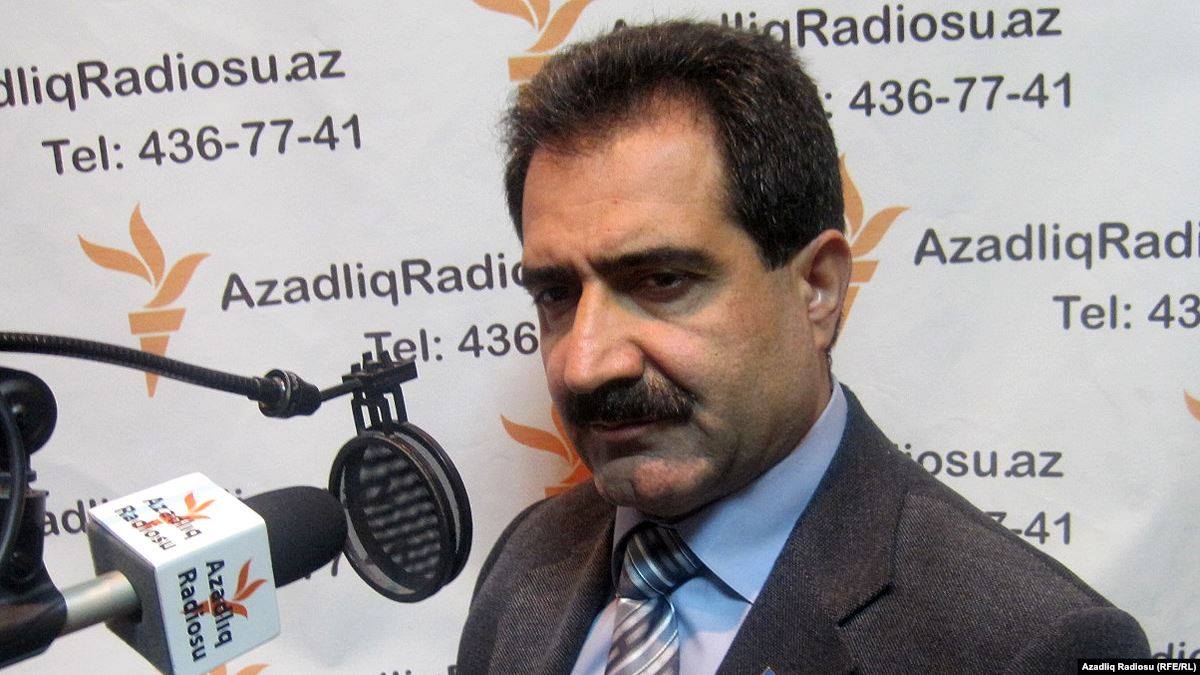 An attempt to help or a crime?
Faraj Guliyev himself admits that he met with Mehman Huseynov and asked him to lend his support. However, Guliyev says, he offered the money to the blogger not as a bribe, but as help for treatment, since Mehman complained about health problems during the conversation. 
In addition, according to the MP, the conversation lasted 45 minutes, of which the blogger posted a heavily cropped version on social media. 
The Central Election Committee (CEC) has not yet given any comments. But Akif Gurbanov, the head of the Institute of Democratic Initiatives and a former CEC member, believes that the deputy's action can be qualified as a violation of the Electoral Code, and Faraj Guliyev may be suspended for participating in the elections. 
The same opinion is shared by the expert in the field of law Alesker Mammadli.