ECHR rules Russia must pay Georgia €10 mln for forceful deportations, inhumane treatment of citizens in 2006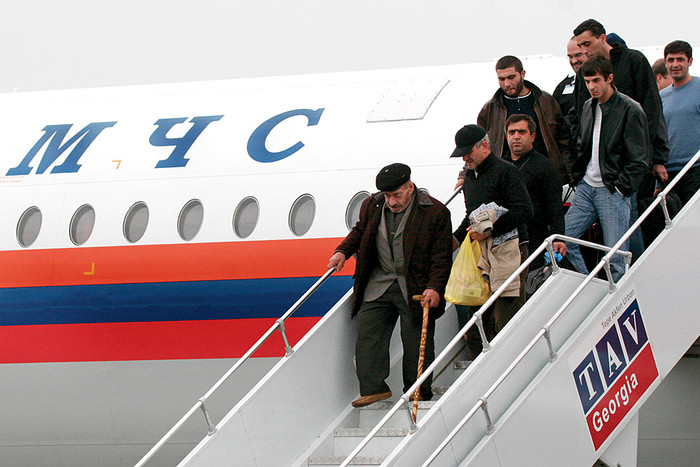 The European Court of Human Rights in Strasbourg has ruled in favour of Georgia against Russia in a case concerning the forced and illegal deportation of 1,500 Georgian citizens back in 2006.
Russia must pay 10 million euros to Georgia, the court has ordered.
The 1,500 deportees will receive 2,000 euros in compensation, while many others will receive 15,000 euros in compensation for having been unlawfully deprived of their liberty, as well as for inhumane and degrading detention conditions.
• 8 levers Russia can use against Georgia
• Georgia v. Russia: ECHR in Strasbourg holds final hearing on August 2008 war
Sixteen judges voted in favour of the verdict, one against.
Georgia filed a lawsuit with the European Court of Human Rights back in 2015 demanding compensation from Russia to the amount of 70 million euros.
According to the Ministry of Justice of Georgia, 4,636 citizens of Georgia were deported from Russia in 2006. However, not all of these individuals were included in the suit for various reasons – some of the victims themselves denied the claim to the ECHR, as they were able to return to Russia and preferred to avoid potential complications.
Russia now has three months to pay. Georgian Justice Minister Tea Tsulukiani says this process will take place under international monitoring. If Russia does not pay the money on time, it will have to pay a fine for each day of delay.
Minister of State for Conciliation and Civil Equality Ketevan Tsikhelashvili has said that this ruling has an additional dimension other than the legal consequences:
"It was once again underlined how Russia acts illegally in relation to Georgia, not only by its occupation policy, but also by actions against our citizens and their rights."
In 2006, four members of the GRU (Main Intelligence Directorate of the Ministry of Defense of Russia) were detained in Georgia.
Russia responded with mass deportations of Georgians living in Russia.
Russia then tightened the visa regime with Georgia, and also cut off transport links with the country. 
Russia also banned the import of wine and mineral waters from Georgia.