Drug-policy still being protested in Georgia
Supporters of the detained actor Giorgi Giorganashvili, as well as members of the White Noise movement have congregated at Deda Ena Park in Tbilisi in an effort to protest against Georgia's current drug-policy.
The protesters' slogans read: "Together for Bakhala", "Another victim of planting (referring to previous cases where drugs were allegedly planted to incriminate individuals -ed)", "Law must protect a human". Giorganashvili was detained five months ago on charges of possessing an especially large amount of buprenorphine for personal consumption, which could result in a 8 to 20 years sentence, or life imprisonment.
The actor himself, as well as the rally participants, allege that the drugs do not belong to him, and that there are a lot of violations in the case.
Giorganashvili sent a letter from prison that was read publicly at the rally. The actor stated his unwillingness to make any kind of trade-off.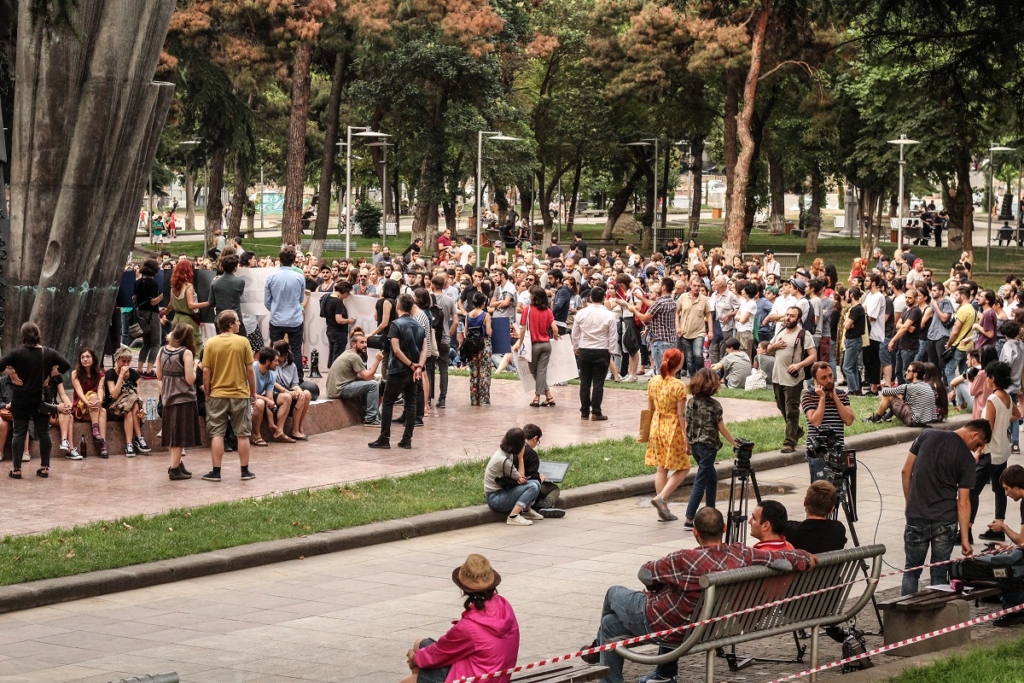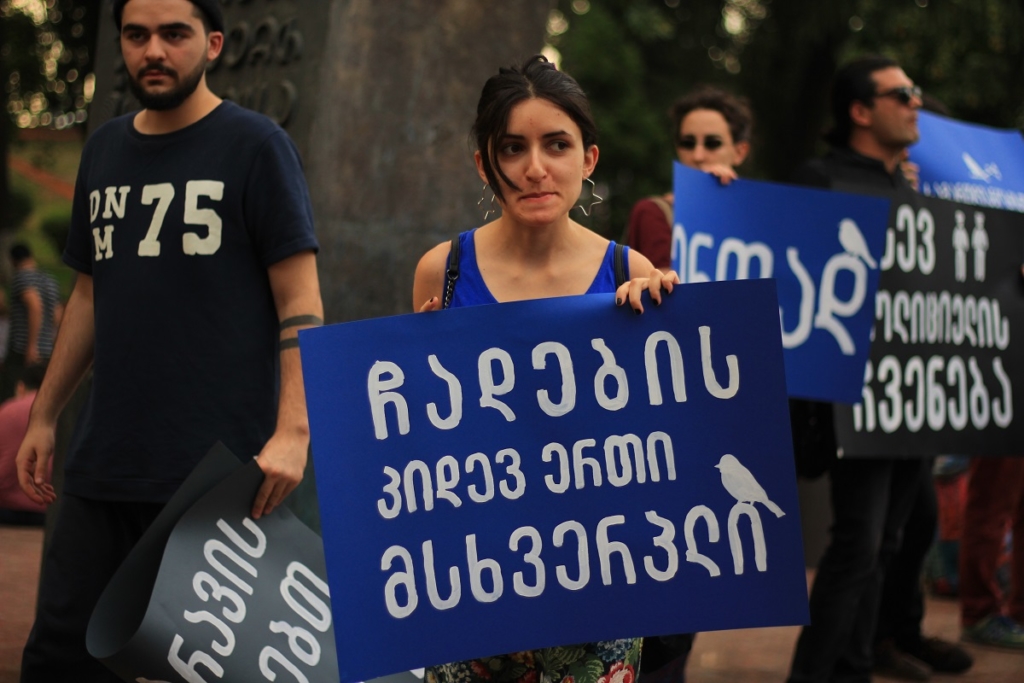 "The Prosecutor's Office will do everything in their power to destroy me, as my acquittal would 'sacrifice' several police officers. Therefore, they will try to have me break and give up through heavy psychological pressure. I'm asking society not to remain indifferent, as we're all vulnerable to such a predicament. We demand liberalization of the law, and protection from this beastly drug policy which is a vicious tool at the disposal of law enforcement officers," Giorganashvili said.
The hearing is scheduled for 14 July in the Tbilisi City Court.
Part of society continues to actively protest against the existing drug-policy in Georgia, claiming that the planting of drugs is used as a means of detention.
The case of "Exchange Mafia" (a popular rap group in Georgia), which entailed thousands of people taking to the streets, also indicates that law enforcement could be to blame. The singers of Exhange Mafia claim that drugs were planted on them and that they are not drug users.
https://jam-news.net/?p=43562