"Drug addicts" and "brigands" released
Political prisoners, amnestied by presedential decree, can decide what to do with this unexpected freedom. Many of them shall, first, improve their health condition. Others are ready to get back to their routine lives and continue the activity which, in their opinion, became the reason for their arrest.
They are not political prisoners
Released political prisoners were sentenced pursuant to different articles of the law.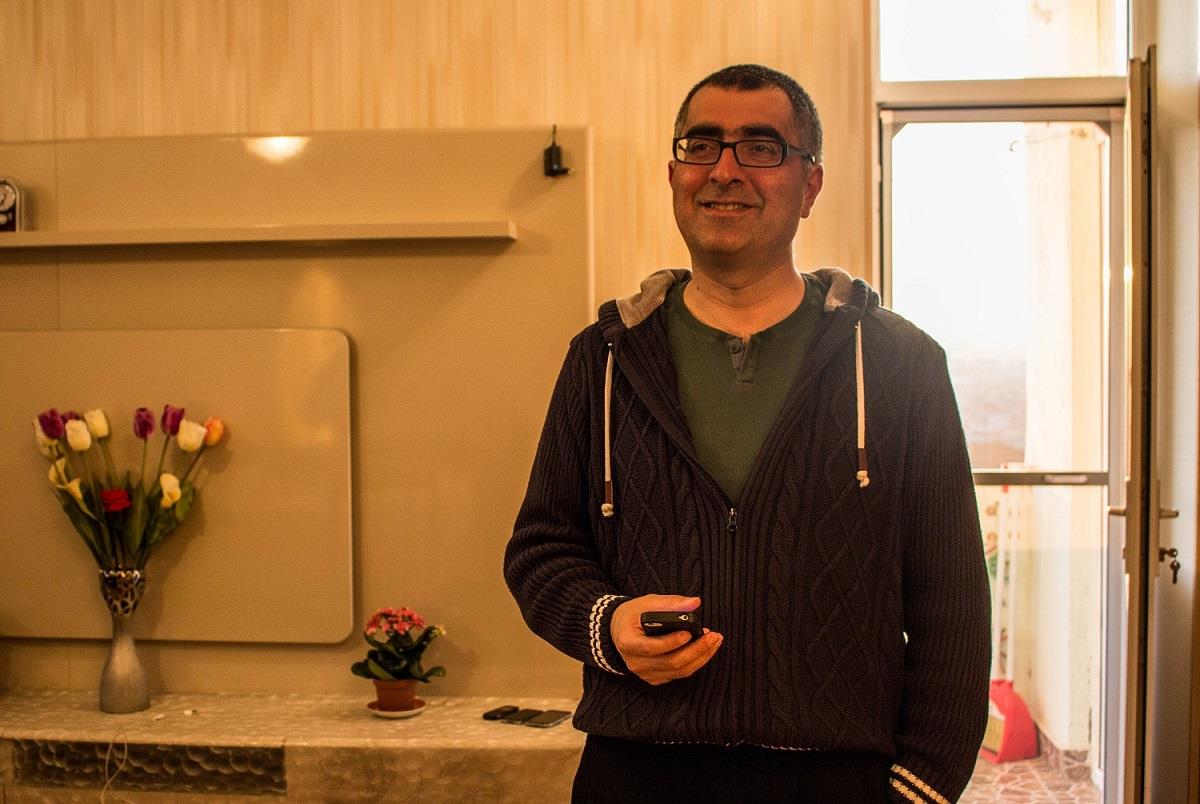 Anar Mammadli
Anar Mammadli, head of the "Elections Monitoring and Democracy Studies Center, was sentenced to 5.5 years in prison on charges of avoiding paying taxes, illegal entrepreneurship and abuse of power.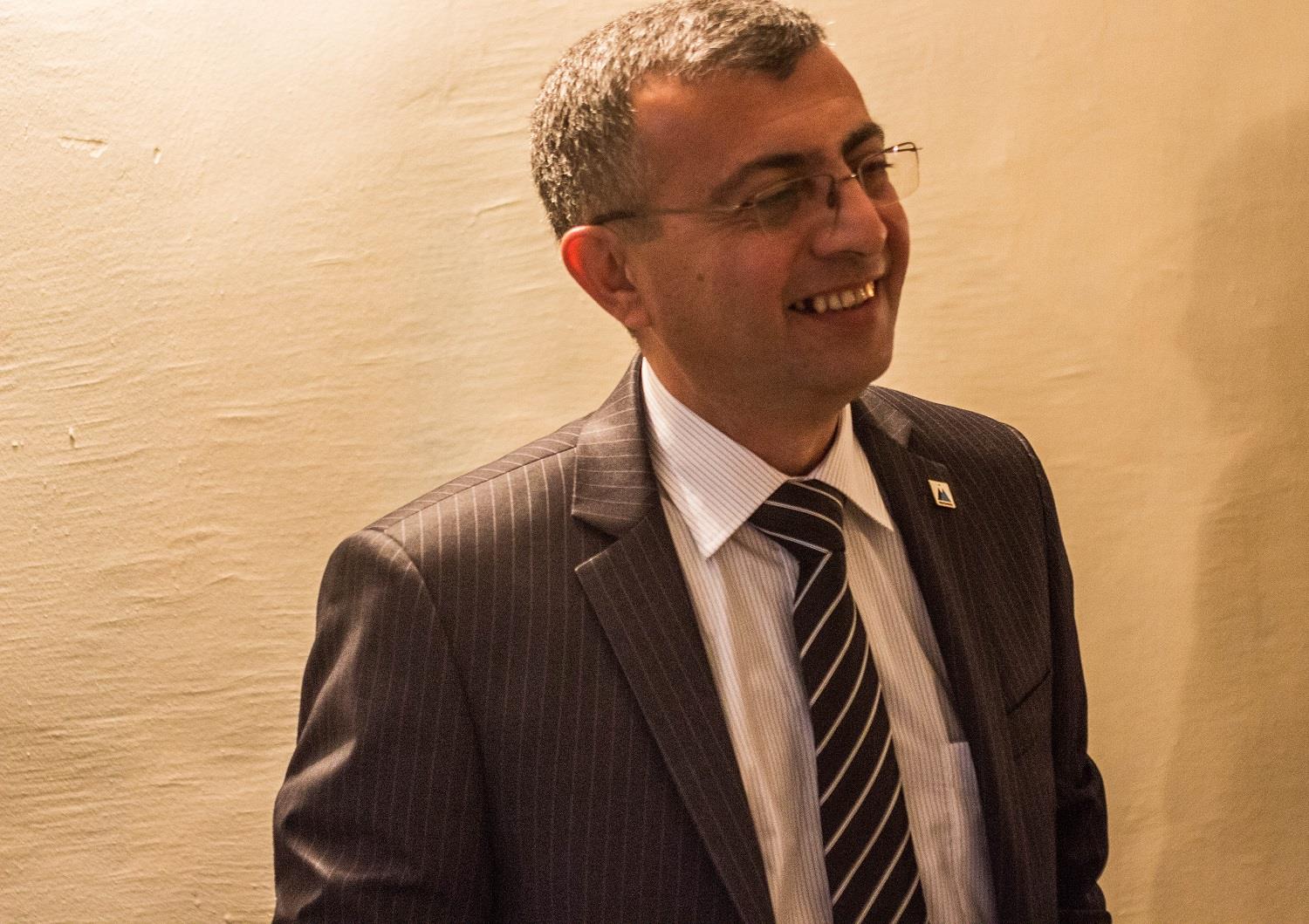 Yadigar Sadigli
Yadigar Sadigli, Deputy Chairman of the oppositional Musavat party, was sentenced to 6 year in prison for beating a fellow villager.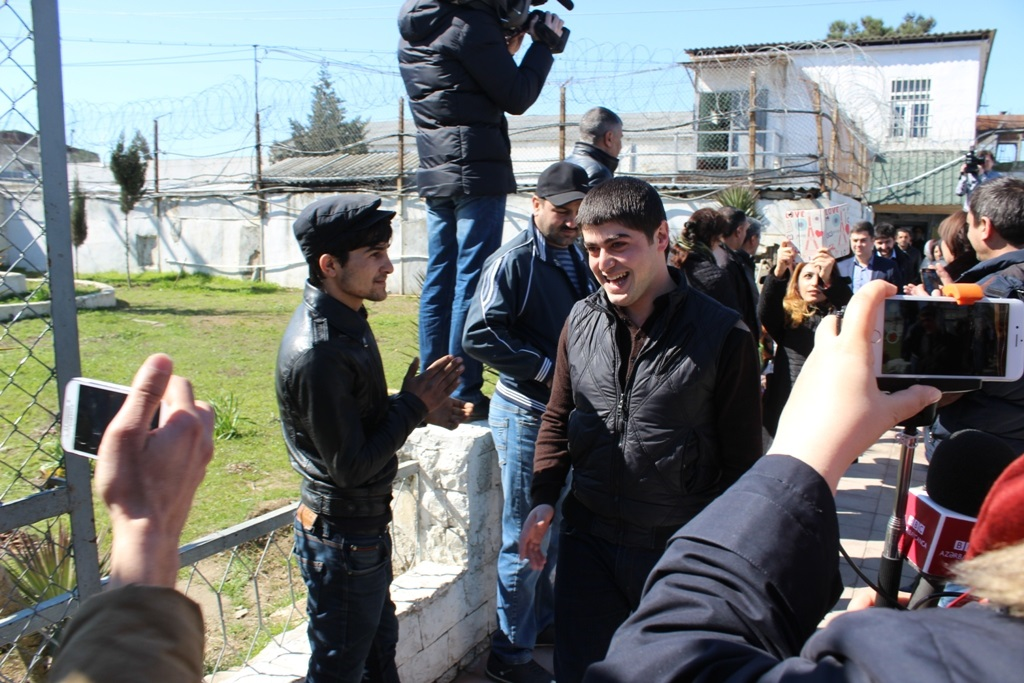 Mamed Azizov (Nida public movement)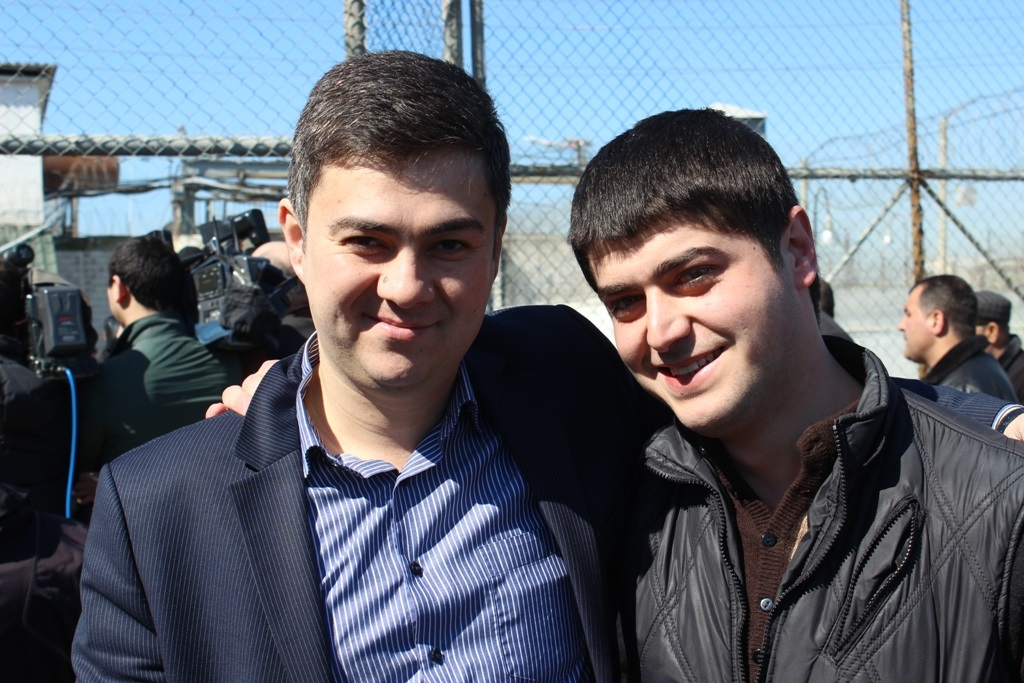 Mamed Azizov and his lawyer Fariz Namazli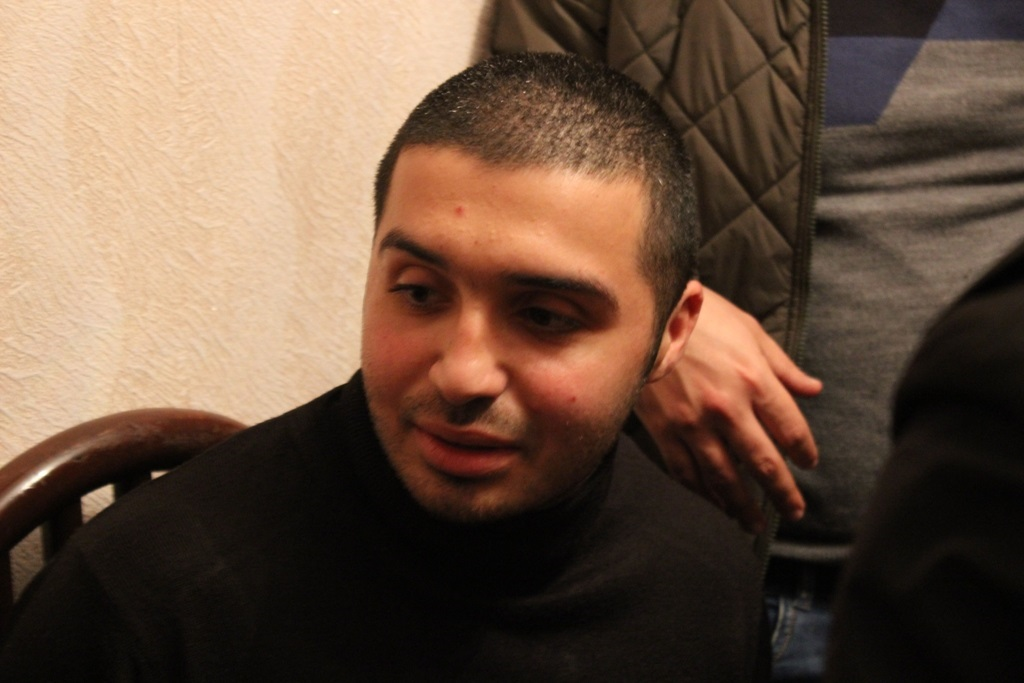 Omar Mammadov (Nida)
Nida activists were accused of creating explosive substances and possessing drugs following their participation in the protest rally against the injustice in the army in 2013.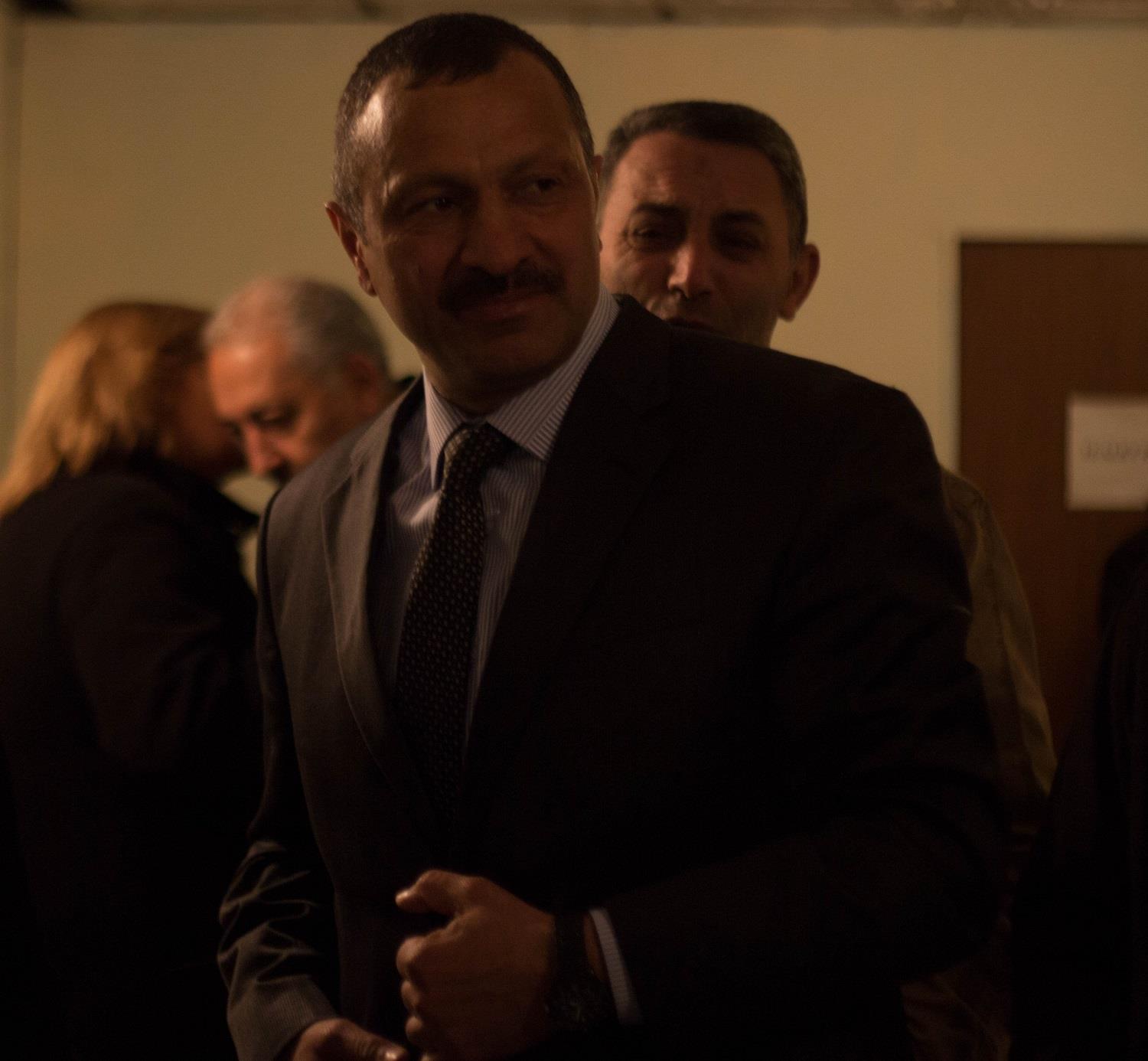 Tofig Yagublu
Tofig Yagublu, Deputy Chairman of the oppositional Musavat party, was accused of organizing mass unrests after a visit to the district of Ismaili, where, at that time, the population had protested against the local authorities' sloppy rule.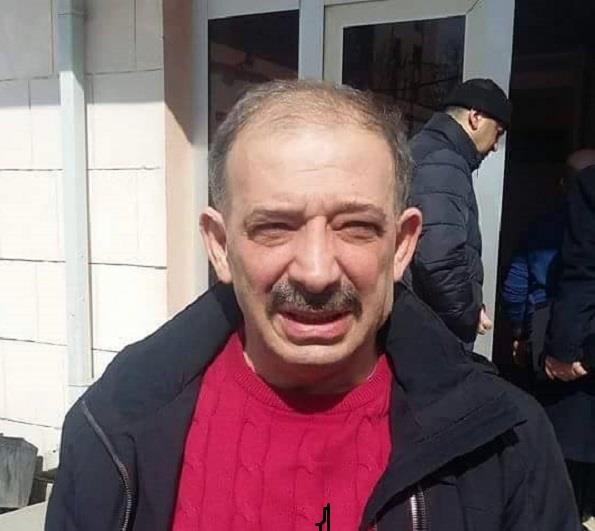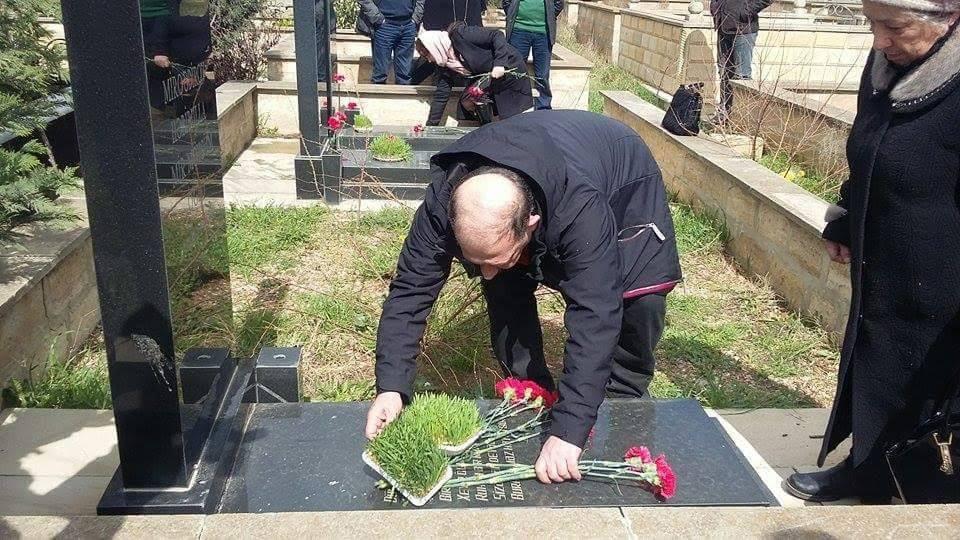 Rauf Mirkadirov at his father's grave. His father died the morning after a house search, when Rauf had been already in custody.
Journalist Rauf Mirkadirov was released on the same day, March 17, under the Appeals Court's ruling. The court commuted his real term for high treason to a conditional sentence. When commenting on his release, Mirkadirov stated that accusations against him had been completely disproved by the defense at the trial.
Official Baku has continuously stated that these people are not political prisoners.
The world's response
Reporters Without Borders, Amnesty İnternational, Freedom House, Front Line Defenders, PEN America, the World Organization Against Torture, Article 19 and 14 more international organizations demand the release of the rest of the political prisoners (there are about one hundred of them). This decision was welcomed by John Kerry, U.S. Secretary of State, Alexander Graf Lambsdorff , Vice-President for Human Rights and Democracy of the European Parliament; Isabel Santos, Chair of the Committee on Democracy, Human Rights and Humanitarian Questions at the OSCE PA, as well as some other politicians.
Social networks
Social network users also welcomed the pardoning: during several days they greeted each other and wondered what such unexpected "warm feelings would mean. They asked when the rest would be freed.
"I was glad to learn this news. This is a positive in light of the injustice which has taken place. Even though they have been pardoned, the political prisoners' lawyers did a good job. Let this news about freedom be voiced in courthalls so that their work would not be in vain.
The media
Meanwhile, TV networks makes just a passing mention of the pardoning, not providing any information that there are political prisoners among the amnestied persons.
They also reported on some other new, namely when Arif and Leyla Yunus, political prisoners, who had been released for health reasons, appealed to the courts with a request to leave the country for medical treatment. They were turned down. AzTV reported that they had thanked the authorities for the pardoning, but omitted the information on their request and its refusal.
"Human rights organizations petitioned to have 14 people from this list released. These are the details that 1news.az portal saw fit to be reported.
"There are people known for their public and political activity among them, apa.az adds laconically at the end of the report. Curious enough, the footage taken by Liberty Radio were shown in a video, illustrating this news, but the piece was edited so that one could see only a meeting of the amnestied persons with their relatives.
In the original video provided by azadliq.org , this moment is followed by footage showing Tofig Yagublu, kissing a photo of his daughter, who had died when he was in prison. Then, in the same video, Yagublu says that all statements about how there are no political prisoners in Azerbaijan are a blatant lie, and he can prove it.
On March 17, President Ilkham Aliyev signed a decree to pardon 148 persons.

Fourteen political prisoners, including famous journalists, human rights activists and politicians, have been released.

The famous investigative journalist, Khadija Ismail and head of the ReAl public movement, Ilgar Mammadov, are still in prison