Divorce Azerbaijani style
Luba and I met in the metro in order to visit the lawyer. She brought her 8-year old daughter, Asya, since there were school holidays and there was no one she could stay with. The younger daughter was in the kindergarten until 5 p.m., so she had to manage everything by that time. The girl was shyly cuddling to her mother. "That's how I went from court to court, holding one daughter by the hand and carrying another one in my arms. I have no next of kin they could stay with, said Luba. She is cheerful and smiling despite a grueling divorce and three years of judicial red tapism.
It all started with the ordinary romantic relations. Lubov Kertz was an anchor at "Europe Plus-Baku" radio station. "Once I went to the Europe hotel on business. I met Erkhan there, she said. "He was much older, 21 years older than me. We fell in love with each other and then we got married."
They had a gorgeous wedding party in her future husband's homeland, Turkey. The new relatives treated Luba warmly. Then everyone rejoiced over the birth of the first daughter. To put it short, it all resembled a fairytale with a happy ending.
The troubles began following the birth of their second daughter, Darya. Erhan was offered a job at a new hotel complex in Shamakhi (Şamaxı). "It happened so that we separated, says Luba. "My elder daughter attended the kindergarten here, in Baku, and I looked after the younger daughter. So, he traveled there alone. I don't know, what happened there, maybe he found someone, but he changed completely. He started getting jealous of me, calling me a slut, though I had never given him any reason for that. Finally, he started accusing me that the second daughter was from another man. In an attempt to preserve the family, Luba suggested that he should take a paternity test. Her husband took the younger daughter and underwent a paternity test somewhere, without even letting Luba know about it. The test result was positive.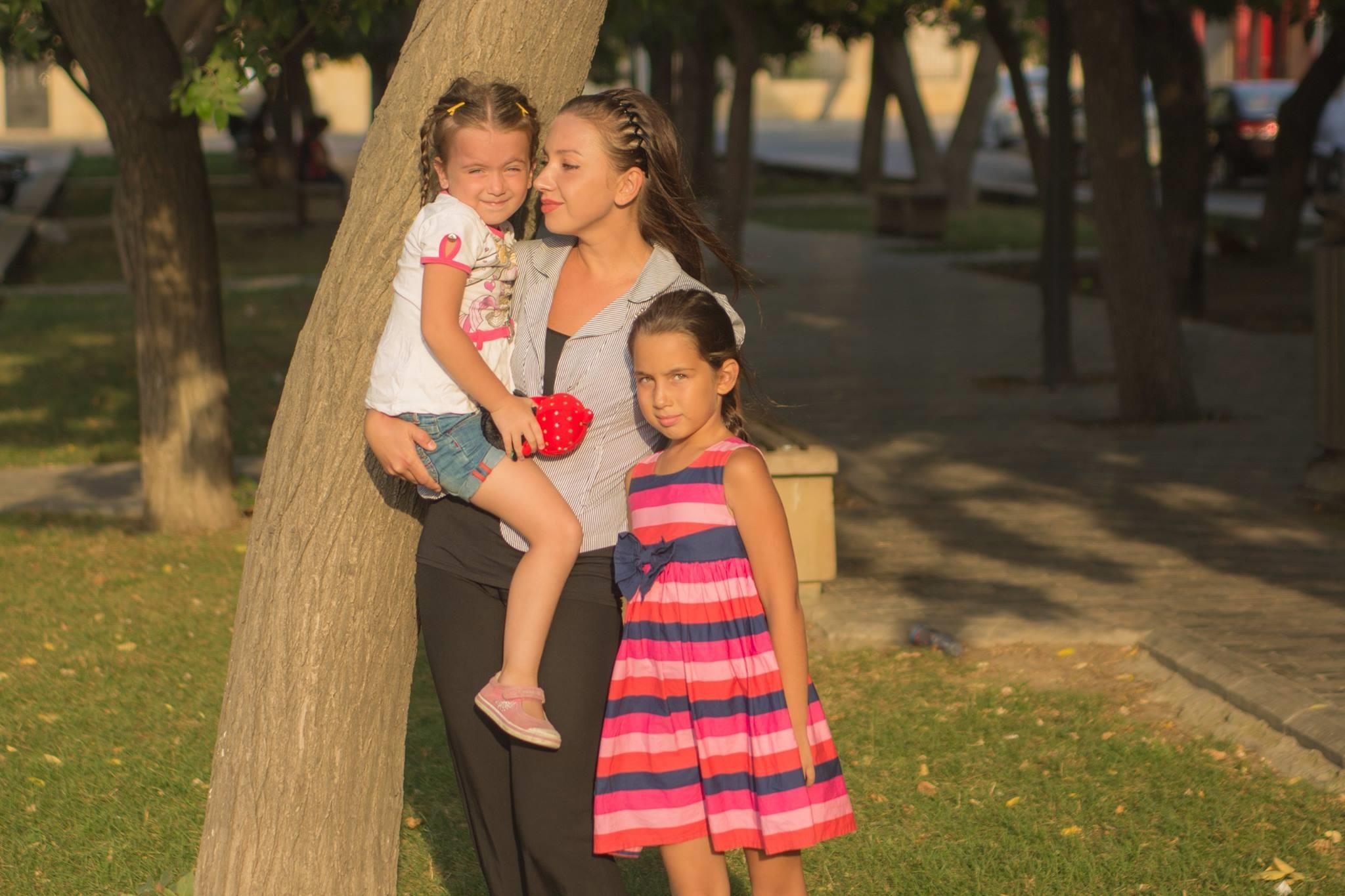 However, that hardly satisfied Erkhan. He blamed his wife for allegedly bribing a doctor to fudge the test results, though she didn't even know the doctor's name and had never seen him before. Then a family friend interposed in the matter, suggesting to double-check the results. The husband, however, didn't believe the results of another test either. Moreover, he kicked his wife and children out of the house. "We couldn't get into the apartment and had to call the police. The police forced open the door so that we could enter our house, said Luba.
Since that time, Luba and her two daughters, Asya and Darya, have been through hardship. Luba's husband set his mind on getting rid of his paternity of the younger daughter. Luba managed to get a divorce and the passports for her children, though he was 'throwing obstacles on her path' to the extent possible. However, the matter stalled, when it came to paying alimony that could be very helpful for Luba, a freelance translator, and her two minor children. As soon as Luba filed for alimony, Erkhan immediately lodged a counter-claim, disavowing his parental status. One and the same procedure, the DNA test, was carried out several times, with no change in the result. However, that didn't impress him at all.
"Can you imagine all those costly procedures, each of them amounting at least to AZN2,000, said Luba.
In fact, the rights of a woman and a child during a divorce procedure are spelled out in the Family Code of the Republic of Azerbaijan: a woman is entitled to both, an alimony (one-quarter of the salary and other income for one child and half of this sum for two children), as well as part of the marital property. According to the latest data provided by the State Statistics Committee, the divorce to marriage ratio in 2014 made 1 divorce for 7 marriages. The total number of divorced couples made 12,000. The Statistics Committee website doesn't provide any data on the number of lawsuits filed over non-payment of alimony. But there is a problem, and it's so serious that the Azerbaijani Parliament (Milli Mejlis) held the discussions in February last year on what amendments could be introduced to the Criminal Code to mend the matter.

'Off-the-books salaries', i.e. the most widespread form of tax evasion in Azerbaijan, is named as one of the underlying causes of the problem: many companies can't transfer a quarter of their payroll fund to the state budget, so they either don't indicate or understate an amount paid to an employee. In this case, the state simply can't 'reach' that money to deduct alimony. It turns out that a father lacks nothing, but the court can't even find out the amount of his income.
As far as our story is concerned, Erhan isn't on a tight budget either. In Luba's words, 'he rolls in money' and has five lawyers.
As for Luba, first she thought, she didn't need any lawyer, since she had truth on her side. In addition, she was short of money. "At first I went to courts alone, but when in court, I was getting nervous, I was shouting and crying. Then she followed her friend's advice and appealed to the Committee for Family, Women and Children Affairs. The Committee assigned her a lawyer, but the latter confined himself to issuing mere recommendations and didn't attend even a single court session.
Agamirza Bagirov, a lawyer, whom Luba and I turned to for a consultation, commented on this situation as follows: "The complexities in this case were due to inexperience of that woman and lack of competence of the assigned lawyer. Under the Article 21 of the Family Code of the Republic of Azerbaijan, alimony is necessarily required during the divorce. However, in the event, a husband refuses to pay alimony for a child whom he doesn't regard as his daughter, then under the Article 53 of the Civil Code of Azerbaijan, a citizen lodging a claim is entitled to cut back on his/her demands and get alimony for an elder child.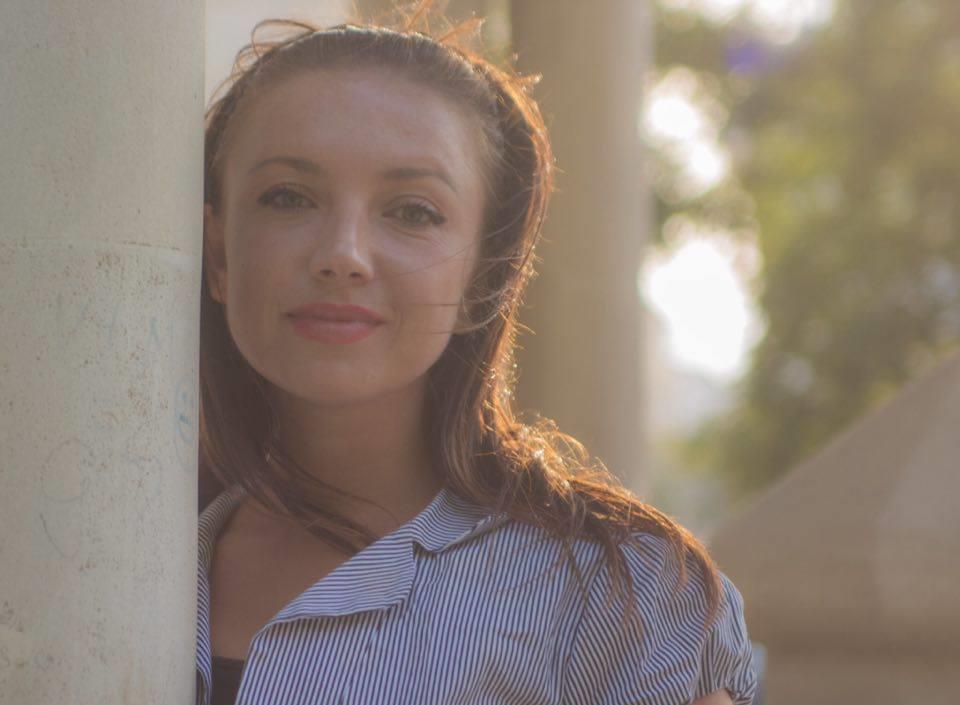 The primary reason for non-payment of alimony is that women are unaware of their rights and are unwilling to fight for them. For example, in the lawyer's words, usually there aren't any alimony-related problems in case of a more or less peaceful divorce on the grounds of character mismatch. As for betrayed husbands, they often refuse to pay alimony. Though, it makes no difference for the law, whether a wife was faithful to her husband or not and how well she washed his socks.
In fact, many Azerbaijani families consider divorce to be a shame for a woman. Any Azerbaijani woman, who decides to divorce, would continuously hear from her relatives: 'It's a marriage, you should tolerate it. If you aren't tolerant and initiate a divorce, an insulted husband may well 'punish' you, leaving you without any money. On a side note, there is a prison sentence envisaged for a failure to comply with the court ruling on alimony. However, if a greedy father agrees to stay in prison for a while, then it will be impossible to 'wheedle money out of him'. Аnd it could be a substantial punishment ranging from AZN1,000 up to 3 years in prison.
In Luba's case, what she had to encounter with wasn't a public condemnation, but rather her husband's firm determination to turn her life into hell. In other words, she was torn between a desire to provide for her children and a desire to release them from stress.
It particularly concerned the elder daughter, since she was regularly taken to court, where she had to be 'inside' of that wearisome case. When in the lawyer's office, at first she habitually sat down on the chair edge and cuddled up to her mother. However, a few minutes later, she started fidgeting in her seat, whispering 'Mom, I'm tires', as is typical for a child.
Luba says, Erkhan appealed to the Guardianship and Trustee Committee and 'wheedled' a right to see his children without any restrictions, which also cost her a great deal of nerves. Since that time, he hasn't communicated with the children (except for the cases, when he tried on the quiet to take his younger daughter's saliva samples again). Having recalled all that, Luba said angrily: "He doesn't even love them!". Of course, it's not the thing that an 8-year-old Asya should hear, but, on the other hand, what nerve should Luba have to be tactful, especially as the child is staying with her mother all the time?
As a result, she has got a new dream: to deprive Erkhan of his parental rights if it's impossible to make him cry. Agamirza Bagirov, a lawyer, says that courts, as a rule, keep options open with regard to such decisions, except for the cases of physical abuse of children, and if the parents have alcohol or drug addiction, or are mentally unbalanced. Luba is unlikely to be able to prove that Erkhan is mentally unbalanced, especially as she hasn't got any money to hire a lawyer for that. Erhan, who is aware of her financial 'vulnerability', is continuously blustering out threats that he would bribe nearly all courts in the world to gain his point. Theoretically he could be deprived of the parental rights for non-payment of alimony, but that deprivation would be in effect only until he start paying it.
Luba is now apprehending another subpoena from the Appeals Court. She fears that her ex-husband will demand one more expertise. "His lawyer has recently reported his words to me that he is ready to leave me alone provided that I write a notarized confession that Darya is not his child. But how should I do that, it's illegal, isn't it?
The lawyer says, Erkhan could file as many claims as he wants, but the court is not going to conduct expert examinations endlessly. Eventually, he will have to pay alimony unless Luba waives it herself.
This video features the father taking his daughter's saliva samples for already the third paternity test
To sum up, it's possible to get a child alimony from a divorced husband only in two cases: if he agrees to pay or if he is a public servant with an 'officially declared salary'. Otherwise, a woman will have to forge through the public condemnation, stress, pressure, threats and judicial red tapism.
Published 14.09.2016