Disaster on oil platform
10th offshore oil platform in the Guneshli field caught fire late on December 4.
The Emergency Situations Ministry deployed rescue ships to the platform.
"Maximum efforts have been made to evacuate our workers. They are all in the safety zone. Rescue ships have approached the incident scene. High (8-10 meters) waves hamper the evacuation process. Nobody has been killed or injured as a result of an accident, the Rescue HQ officially announced.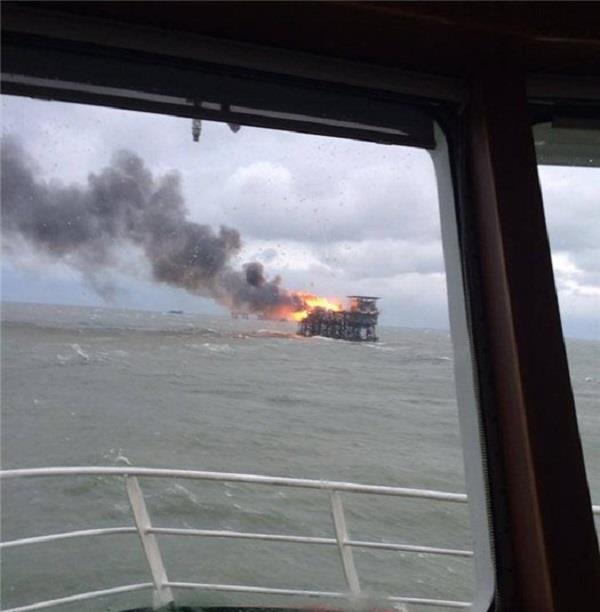 Further reports have turned out to be contradictory.
The State Oil Company of Azerbaijan Republic ( SOCAR) stated late that day, all workers had been evacuated from the burning platform. Trend agency reported the next morning that all employees had been rescued, but they did not come home as they were on the rescue ships (the next evening Trend disseminated contradictory information that 32 people had been recused from the platform).
Meanwhile, Turan Agency reported late on December 4, several people were killed and injured.
Mirvari Gakhramanly, Chairman of Azerbaijan's Oil Workers' Rights Protection Committee, reported that at least 4 people died after one of the lifeboats had been broken. One person died on the rescue ship. There are no news about 32 people, they have probably died; 46 persons are in the lifeboats.
Sources provide different information on a number of people, who were on the oil platform. The pro-governmental print media cites different figures – from 43 to 63 people. Some Mass Media report with the reference to SOCAR that all people have been rescued, other media outlets, also referring to SOCAR, report that 19 people have been rescued. As for the company, it has made a post on its Facebook page this morning, saying 26 people were rescued while earlier, overnight on December4, it claimed all workers had been saved.
Meanwhile, the Reuters agency reports that thirty-two workers have died after the offshore oil platform operated by SOCAR caught fire. It reported that the fire broke out after a gas pipeline on the platform was damaged in heavy wind. It said rescue attempts were being complicated by a severe storm. As Reuters claimed citing one of the SOCAR workers, who is still on the platform, 84 people were trapped there.