Georgian Dream cannot make decisions on its own - Director of Rondel Foundation
Director of Rondel Foundation on Georgian Dream
Kakha Gogolashvili, director of the Rondell Foundation Center for European Studies, believes that the ruling Georgian Dream party often makes decisions under pressure from Russia.
He criticized the visit of Russian Foreign Minister Sergei Lavrov's family to Georgia and maintained that the position of the government is an obstacle to the country obtaining EU candidate status.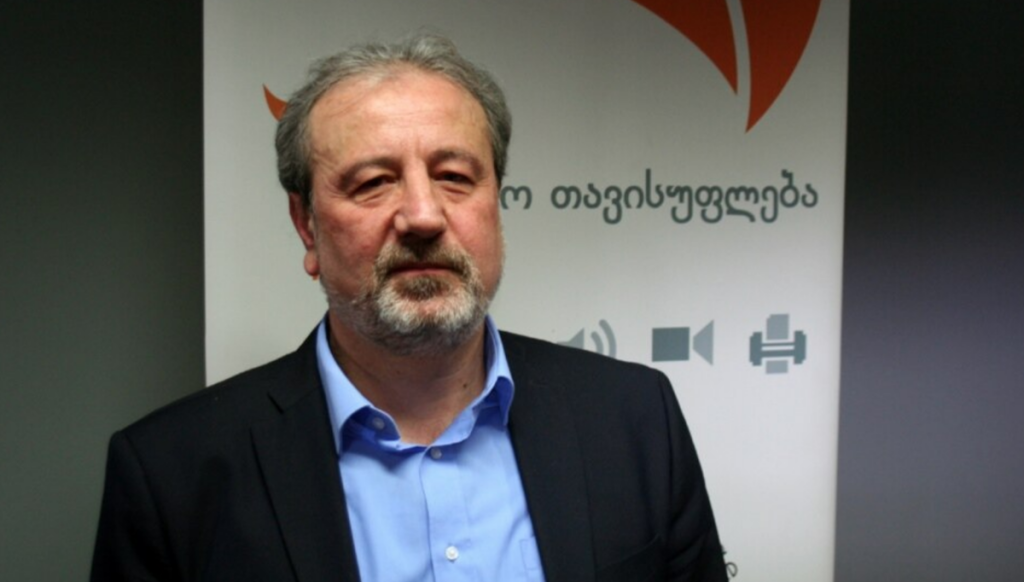 "It is a fact that Georgian Dream cannot make decisions on its own. Decisions are often made under pressure from Russia. It started small and now it happens all the time. For example, they called someone from Lavrov's office and said that someone would come and oversee security.
When it comes to your own interests and your prestige, your relations with Western partners, your Euro-Atlantic future, Russia should not come here with its own agenda.
We saw that there was a rather large protest, tomorrow there may be an even larger one … while Russia is waging war in Ukraine and continuing to occupy Georgian territories.
When hundreds of thousands of [Russian] citizens come, they stay here for a year, work illegally, that is, deprive locals of their jobs and also compete with local businesses. This is a big problem for us.
Any connection with Sergei Lavrov is undesirable, and this is not only personal. This may also have political significance, because in the future, in the press and on television in Russia, it is said that members of the Lavrov family freely come to Georgia, they are not allowed into the UK, Europe, the USA, Canada, but Georgia opens its arms to them," Gogolashvili said.
---
---
On May 19,Georgian media reported that the daughter of Russian Foreign Minister Sergei Lavrov, Ekaterina Lavrova, and members of her family came to Georgia for a wedding. After the start of the war in Ukraine, Lavrov and his family, including his son-in-law, are under Western sanctions.
The authorities have not confirmed the presence of Lavrov's daughter in Georgia, but as President Salome Zurabishvili said at a briefing yesterday, she "received a promise" from the Minister of Internal Affairs that the couple, who planned to get married in Georgia, would leave the country.