Sponsored
Digital Design: Crafting your perfect home through online furniture and decor shopping
In today's digital age, where convenience and choice go hand in hand, a trend is shaping how we create our dream homes. It's called "digital design." Thanks to shopping online from anywhere in Georgia, you can curate and craft your perfect living space with a few clicks, taps, and swipes.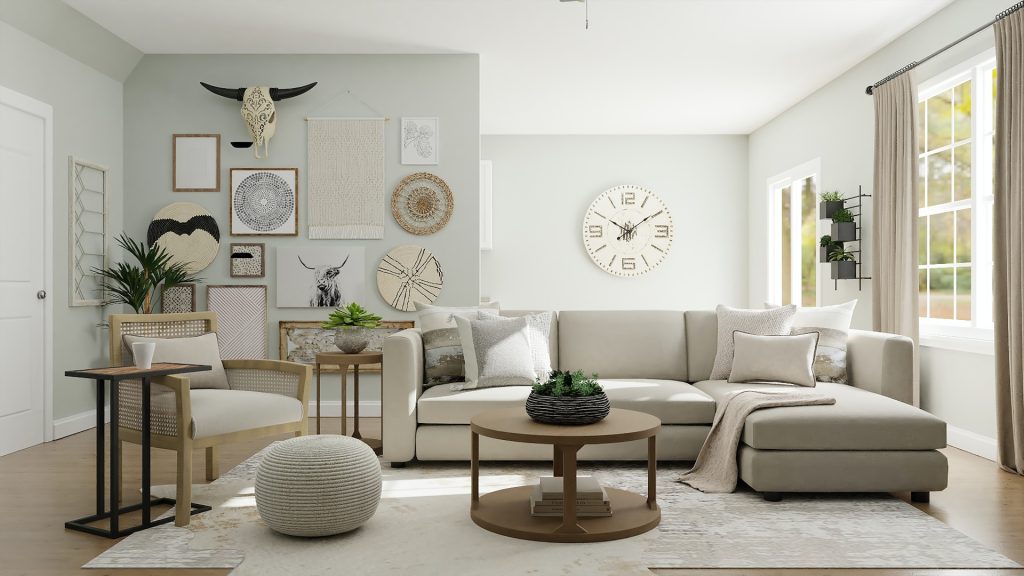 The Power of Online Furniture and Decor Shopping
The digital landscape has ushered in an exciting era of possibilities for interior design enthusiasts. Online furniture and decor shopping has become a powerful tool for those looking to fashion their ideal home. Customers no longer need or prefer physically traversing stores for their perfect sofa or bed. This article explores the dynamic world of digital design, revealing how it's reshaping how we approach interior decorating.
Homeware retailers must employ robust web-to-store strategies to remain competitive, providing customers with the flexibility to explore, design, and purchase products online or initiate their interior design project at home and conclude it in-store.
Endless Variety at Your Fingertips
One of the most compelling aspects of online furniture and decor shopping is its unparalleled variety. From classical to contemporary, minimalist to maximalist, there's a style and piece for everyone. With a world of design choices, you're no longer limited by what's available in your local stores.
Our industry-leading, cloud-based solution encompasses 3D product styling, configuration, and sales operations management, delivering a seamless purchasing journey.
Effortless Inspiration
One of the most exciting features of digital design is its endless stream of inspiration. You can explore the latest trends through blogs, social media, and design websites. You can discover innovative ideas, and see how others have transformed their spaces. It's like having a team of interior designers at your beck and call, offering inspiration and advice whenever needed.
Engage customers in personalizing any room to find their ideal style. From furniture and decor to walls and flooring, customers can effortlessly configure the interior design of their dreams within a few clicks. They can visualize it with high-quality, instantly generated 3D renderings like a personalized photoshoot tailored to their vision.
Discovering and designing your dream home has never been easier. With innovative digital tools, you can personalize your living spaces, explore creative design options, and seamlessly purchase furniture and decor online.

Virtual Room Visualization
Choosing furniture and decor items used to be a leap of faith. Will that newly purchased sofa go with your living room? Will the color of those curtains match your bedroom walls? You can now confidently answer these questions thanks to virtual room visualization tools. These digital aids let you see how different pieces will look in your space before purchasing.
Enable a 3D Experience for Customers to Envision Their Future Homes – Customers can visualize their dream furniture arrangement within their room. They can adjust the floor plan in either inches or millimeters and arrange their furniture. In real-time, prices and promotional discounts are dynamically updated.
The Future of Interior Design: Step into the future of home design with immersive 3D experiences. You can visualize your dream home, adjust layouts, and see possibilities come to life—all from your screen.
Personalization – Empower Customers and Sales with Product Customization
Display a spectrum of furniture variants available for selection—modular options, corner sofas, headboard finishes, under-bed storage, footstool shapes, and more—with product availability. Customers and sales professionals gain insight into how to customize elements, understanding how these modifications influence the overall price.
A Sustainable Approach
As awareness of environmental issues grows, so does demand for sustainable and eco-friendly products. Many online furniture and decor stores have embraced this trend by offering various sustainable options. You can find pieces that align with your values and reduce your carbon footprint with a few clicks.
The Future of Digital Design
As technology continues to advance, so will digital design. Augmented and virtual reality are on the horizon, promising even more immersive and interactive design experiences. Soon you will be able to step into a virtual version of your home before making decisions.
Conclusion
Digital design makes your perfect home a few clicks away. Online furniture and decor shopping empowers you to create a space that reflects your style, values, and dreams. With an endless variety of choices, effortless inspiration, and innovative tools, you have the power to craft a living space that's truly yours.
So why wait? Start your digital design journey today. Explore, experiment, and envision the home you've always wanted. With online furniture and decor shopping, your dream home is within reach, and the future of design is at your fingertips.
Digital Design