Azerbaijani opposition leader resigns after daughter's accusation of domestic violence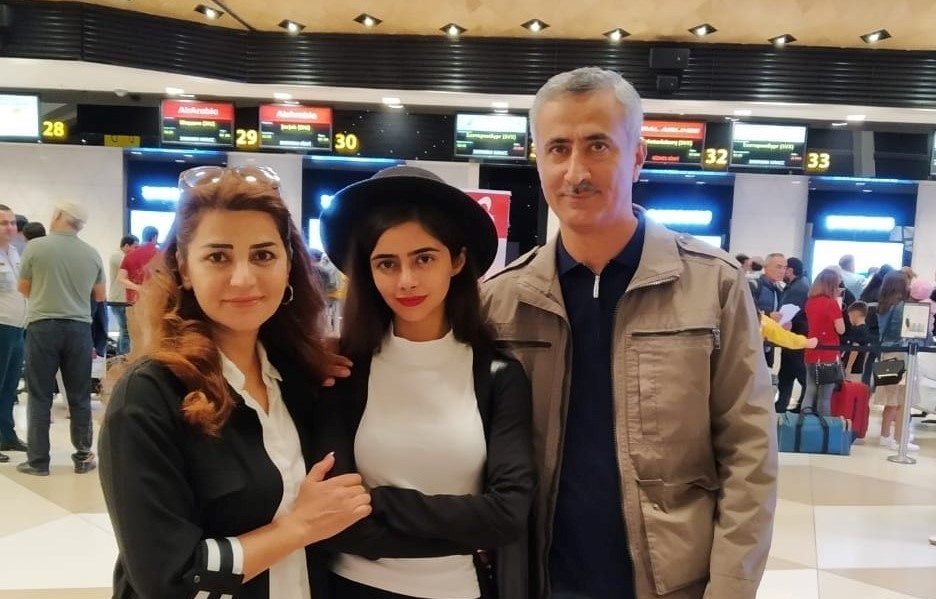 September 21
Deputy Chairman of the Popular Front of Azerbaijan opposition party Fuad Qahramanli has resigned after his eldest daughter accused him of domestic violence.
The accusation caused a wide-spread reaction on social networks and the media.
Qahramanli said he was resigning in order not to harm the leader of the party Ali Karimli and the party as a whole.
"I was always ready to sacrifice myself for the benefit of my leader and party. And now, too, I'm thinking not about my innocence, but rather [doing this] so that nobody can take  advantage of this situation, tarnish the name of the Popular Front, Qahramanli wrote on his Facebook page.
He also called on all supporters of the Popular Front to come to a rally on September 28 dedicated to political prisoners and democratic elections.
September 20
The daughter of the Deputy Chairman of the Popular Front opposition party Fuad Qahramanli has accused her father of 'domestic violence, cruelty and sadism.'
This statement has shocked the public, dividing it into two 'camps' – people protecting the girl and expressing admiration for her act of bravery, while others claim she is unjustly slandering her father and ruining his reputation. 
The situation is further complicated by the fact that this is happening on the eve of the next rally organized by the Popular Front. 
• Op-ed: nobody to complain to about domestic violence in Azerbaijan?
• Armenia: domestic violence gets more attention – action still needed
"A criminal and a sadist"
18-year-old Seljan on her Facebook page stated that her father Fuad Qahramanli is "a criminal who broke his own daughter's knee and the fingers of his wife".
The girl said the atmosphere in her family over the past 10 years has been 'awful', as her father constantly beats his wife and daughters and mocks them, and that his party comrades called on the wife of the opposition to remain silent so as not to spoil his career.
Seljan, who is currently studying in Europe, says she considers it her duty to unveil the truth, because the issue concerns not only her father, but also politics, from the tribune of which he speaks about human rights, freedom and justice.
"She's exaggerating"
Fuad Qahramanli is a former political prisoner and the party's number two man. 
In addition to his eldest daughter Seljan, he also has a younger daughter – fifteen-year-old Sanay.
After finding out about his daughter's Facebook status, Fuad Qahramanli first claimed that his daughter's profile had been hacked.
But Seljan later confirmed that she wrote that status about her father.
Then Qahramanli changed his position and began to say that his daughter was simply "dramatic", confirming that there had indeed been a difficult period in the family, but that everything had long been settled – no abuse every took place, and that Seljan is young and emotional. 
Qahramanli says his political opponents have taen advantage of this emotionality.
But the wife of Fuad Qahramanli confirmed the words of her daughter. Without going into details, she simply said that Seljan was telling the truth.
Many of Qahramanli's associates have stood up in his defence. Here are the main accounts that they have offered to explain Seljan's post:
[yes_list]
"the girl is crazy"
"these are the machinations of the authorities and competitors in order to distract from the rally the Popular Front has scheduled for September 28"
"Fuad Qahramanli went through torture in prison, so he can be forgiven"
"the girl wants to obtain political asylum in Holland, is spouting feminist nonsense, and, moreover, and wears a cross [ed. Azerbaijan is a secular state, but some Muslims may perceive the carrying of the cross as a sign of immorality]
[/yes_list]
Many also say that beating is a common 'family affair', and that the head of the family has the right to this, and that outsiders should not intervene. 
But most users of social networks have sided with Seljan. People said that she did a very bold and important act. They sympathized with the girl, her mother and sister, and showed their complete disappointment in the Popular Front.
---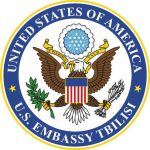 This project is funded through the Democracy Commission Small Grants Program, U.S. Embassy Tbilisi. The contents of this publication are those of the Author(s) and do not necessarily represent the views of the Department of State.