Russian tourists to be able to go from Sochi to Georgia by cruise ship
Cruise liner Sochi-Batumi
On July 22, the cruise liner Astoria Grande left the port of the Russian city of Sochi and set off on a new route to Turkey, calling on the fifth day in Batumi. This information was confirmed by the Georgian Maritime Transport Agency. They said that the ship serves the Turkish cruise company Miray Cruises International and its stop in Batumi is of a commercial nature.
According to the Russian pro-government channel Rossiya 1, an additional stop in Batumi was added at the request of tourists. Ekho Kavkaza reports that the cruise program offers to "visit the sights of Batumi and taste local cuisine." In addition, traditional Georgian dishes have been added to the menu of the liner.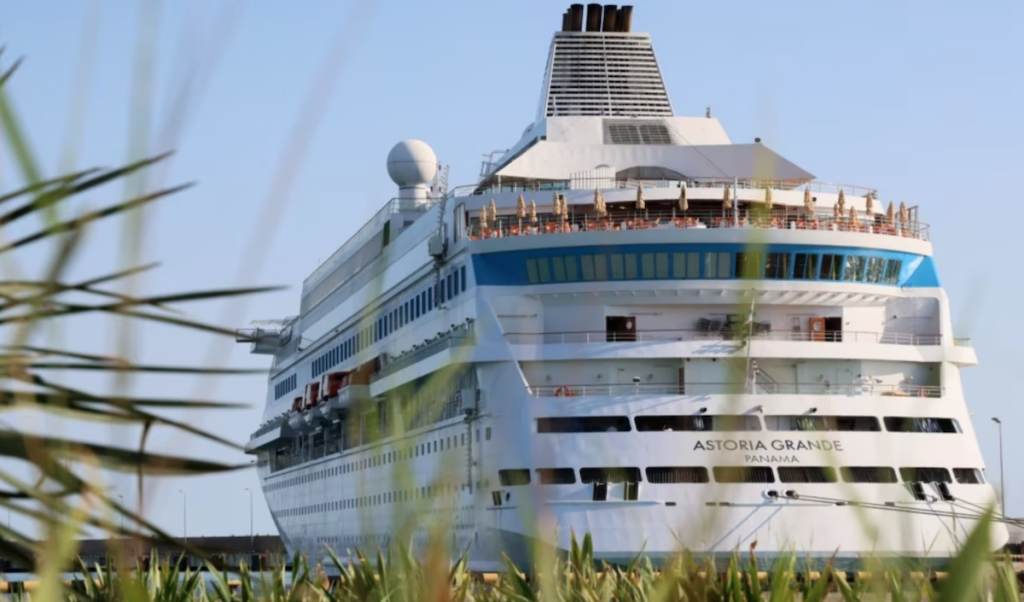 "We hope that our guests will appreciate the amazing atmosphere and culture of this city [Batumi]. We have prepared a special excursion program that will allow you to get acquainted with this city and its culture," said Muzafera Oz, Deputy Hotel Manager of the cruise company.
The report by Rossiya 1 says that, according to the organizers, the Georgian resort can significantly increase interest in the flight, "while passengers will not need to sign any additional documents."
According to the Astoria Grande website, on July 29 the liner will embark on another "star tour" on the route Sochi-Trabzon-Batumi-Amasra-Istanbul-Sochi.
Cruise liner Sochi-Batumi