Coronavirus, state of emergency and farmer protests in Georgia
Farmer protests are growing in Georgia: farmers cannot sell crops due to the severe state of emergency restrictions.
In addition to Tbilisi, three other major cities – Kutaisi, Batumi and Rustavi – are also closed for entry, and these are the main markets for agricultural goods.
In addition, public transport has been suspended and vehicles can only be transported with special permission.
All these measures are designed to prevent the further spread of the coronavirus pandemic. The emergency regime has just been extended for another month, until May 25.
This means that the first harvests of cucumbers and potatoes, fresh milk, cheese, meat are doomed to deteriorate, and farmers face ruin.
Farmers in the Marneuli district, in the Kvemo Kartli region, which is settled largely by ethnic Azerbaijanis, have found themselves in a particularly difficult situation.
Since March 25, this area, together with neighboring Bolnisi, has been living in complete isolation from the rest of the country, due to the threat of an internal outbreak.
On April 22, the situation reached an explosion state. Hundreds of residents of the village of Shulaveri and several surrounding villages brought their crop of vegetables and threw them directly into the mountains on the road.
People blocked traffic on the highway and demanded to solve their problems and prevent them from being on the verge of starvation.
According to the protesters, they have nothing to buy food for and nothing to pay loans to banks.
After this protest, local authorities promised to help farmers sell their products.
In an interview with JAMnews, Samara Bayramova, a civil activist and human rights activist from Marneuli, told what was happening in Marneuli.
— What is happening in the Marneuli district. What is the main reason that people came out to protest despite the state of emergency and the threat of infection?
Since the region was closed, we have had expectations that, since the region was declared a red zone, the state will pay a lot of attention to it. 95 percent of the population here is self-employed, and we thought that the state would take all this into account.
Of course, first of all, health is important, and we tried to stay at home in order to protect ourselves.
However, people saw that the state did not pay enough attention to them, doctors did not come to check people on time, there were delays in providing social assistance.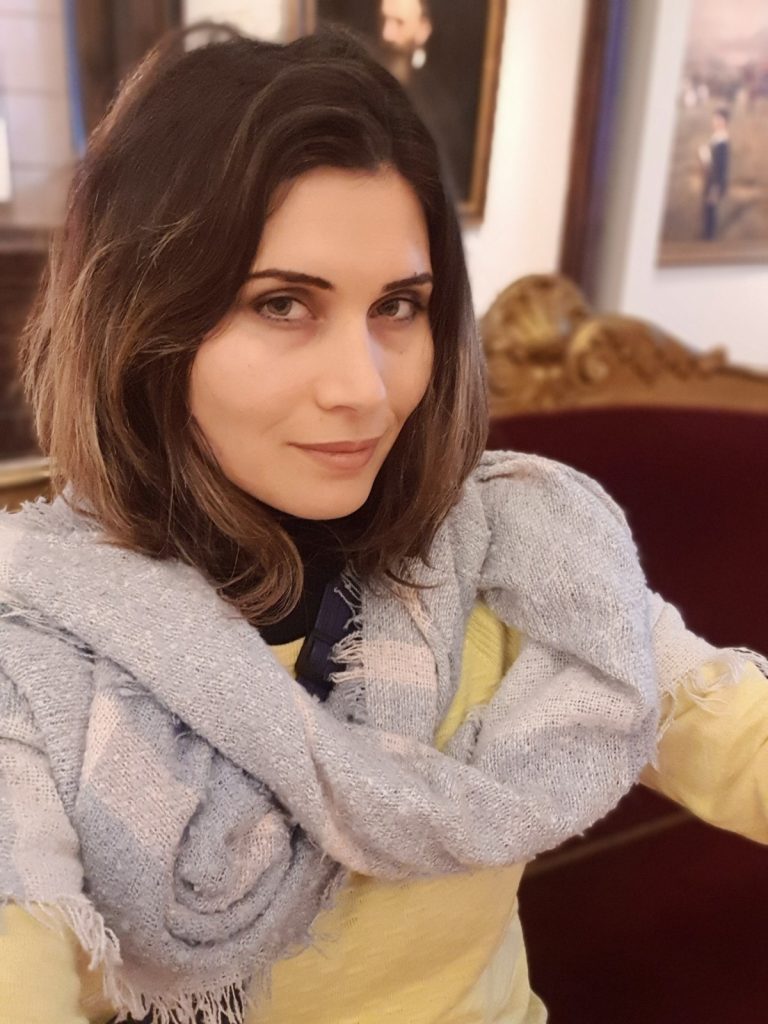 Why do they not give information in their language about what is happening in Georgia in connection with the epidemic of coronavirus?
Most of the population living in this region do not know the Georgian language, there were many problems with this.
Many were fined after this promotion. But this is not a solution to the problem.
Everyone knows what coronavirus is, that you need to wash your hands often. But here is a question:
You need to wash your hands – but what if we don't have water?
Most villages in Marneuli district have big problems with water.
Farther. You should wear masks when you go outside. But masks are not for sale anywhere! In this case, what should we do?
It is impossible to buy medicines or alcohol for disinfection in a pharmacy.
– This problem exists throughout Georgia. Why did the protest happen in Marneuli? What are the economic reasons people face?
This problem has been from the very first day – because now the season has begun for agricultural work.
People could not sell their produce, they asked for help to city hall, waiting for help. Tomatoes, cucumbers are an issue because you can only store them for two to three days.
What about dairy products? Farmers can now give milk either to local residents or to a factory in Marneuli. And there they offer a very low price, and people are forced to agree.
Locals are not allowed to leave the area. But it was possible to arrange so that the products were picked up by a distribution company from Tbilisi in the neutral zone at the entrance to the district.
Unfortunately, both the mayor and the governor tried to put forward the case as if the rally was organized with the participation of political parties.
But these were real people, hundreds of people who were at the rally in their cars, with their products. They just wanted to show that this is not a political rally, there is no participation of any political party.
Here is my product, I am a farmer. I cannot sell, and you, the government, are not helping me with this.
– The restrictions were extended for another month, including restrictions on movement and economic activity. How ready are the inhabitants of Marneuli morally, financially, for another month to live in such a regime?
– People hoped that after April 21, the roads will open. Now the problems will only get worse.
It is a pity that the quarantine rules are violated when people go out in such numbers. But they really are in a very difficult situation.
"If you tell me to stay home – should I die at home?" I have no water, no food. What should I do?" people say.
The problem with is that local government, the state does not consult with the people, does not ask how it can help.
People saw on TV that the state allowed [believers of the Georgian Orthodox] church to go out and gather in different places. If they have a right to it, then why don't the villagers? Then we can go out too.
These are double standards created by the state itself, they push the population to violate the law.
– Have a lot of people been fined in Marneuli?
– Yes, a lot. In my village of Algeti alone, about 50 people were fined three thousand lari each [about $1,000]. But most of them are now trying to appeal fines because they consider them unfair.