Chemical weapons attack kills over 70 people in Syria
One of the deadliest chemical attacks has turned Idlib, the Northern province of Syria, into a death zone on Tuesday. As a result of the use of a toxic substance in the rebel-held region, more than 70 people died, of which more than 10 were children.
Western leaders, including the US President Donald Trump, blamed President Bashar al-Assad's Syian government, urging its patrons, Russia and Iran, to prevent a recurrence of the attack.
Many described the tragedy as a war crime. According to eyewitnesses,
the bombs, supposedly stuffed with either sarin or chlorine, were dropped from warplanes. As a result of the attack, many were choking and fainting, with some victims foaming from their mouths.
The UN special envoy for Syria, Stefan de Mistura, said the UN Security Council will hold a special meeting demanding that the perpetrators be identified and held accountable.
Damascus had immediately rejected its involvement in the air strikes and the use of chemical weapons. The Russian ministry of defense also denied that the attack involved Russian military.  The international leaders, however, insist on blaming the Assad regime.
"Obviously there is a primary responsibility from the regime because it has the primary responsibility of protecting its people," Reuters quoted the European Union's top diplomat Federica Mogherini as saying.
Reuters also marked that French President Francois Hollande openly accused Syrian government forces of a suspected chemical weapons attack against its own people.
"Once again the Syrian regime will deny the evidence of its responsibility in this massacre. Like in 2013, Bashar al-Assad counts on the complicity of his allies to act with impunity," Hollande said and suggested that "those who support this regime" can assess "the magnitude of their political, strategic and moral responsibility."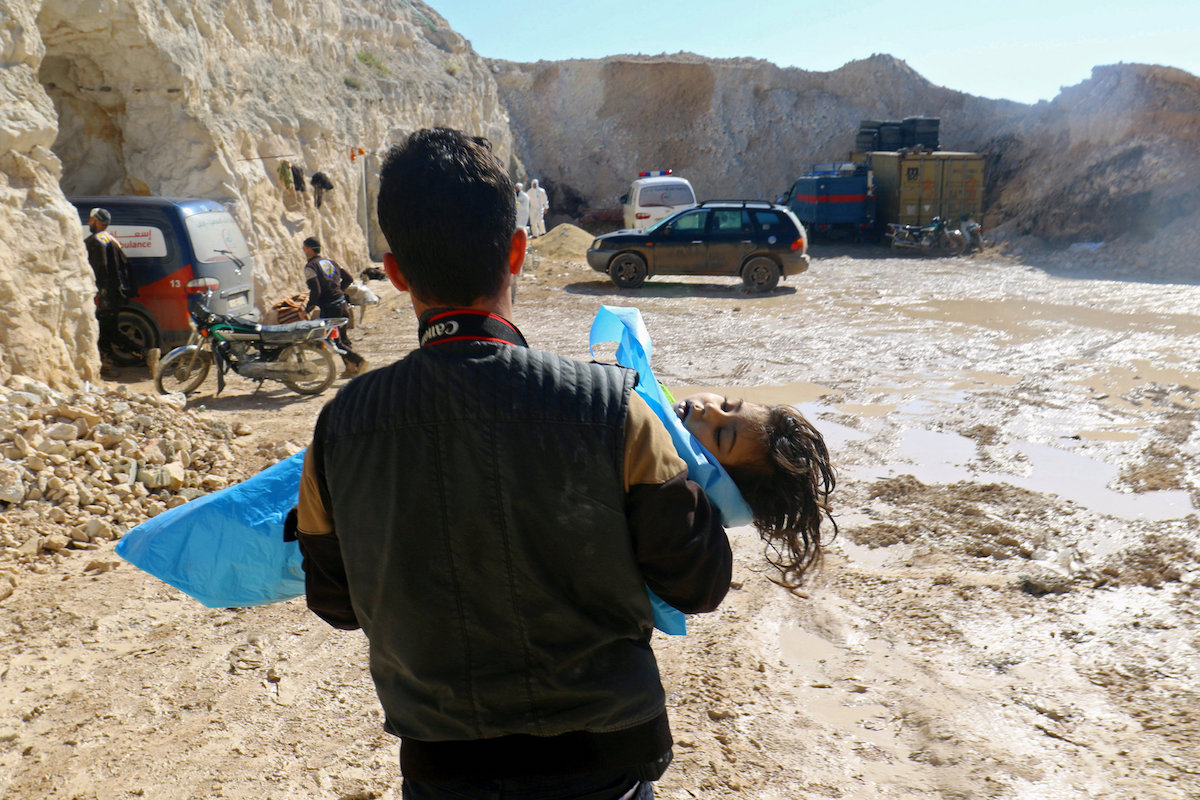 foto: Ammar Abdullah/Reuters