British banks part to laundering money from Russia
 Foto: Anthony Devlin/PA Archive/Press Association Ima
17 British banks and 500 men – oligarchs, Moscow bankers and secret services operatives  –  withdrew from $20 to 80 bn from Russia.
Investigation of the Russian elite illegal wealth legalized in the West started in 2014. It now entered the decisive phase.
The operation "Global Laundromat" involved Russian criminal groups, officials and secret services operatives, The Guardian reports.
Such major actors as HSBC, the Royal Bank of Scotland, Lloyds, Barclays и Coutts are among the banks mentioned. They are facing the questions why they failed to reject the suspicious financial operations.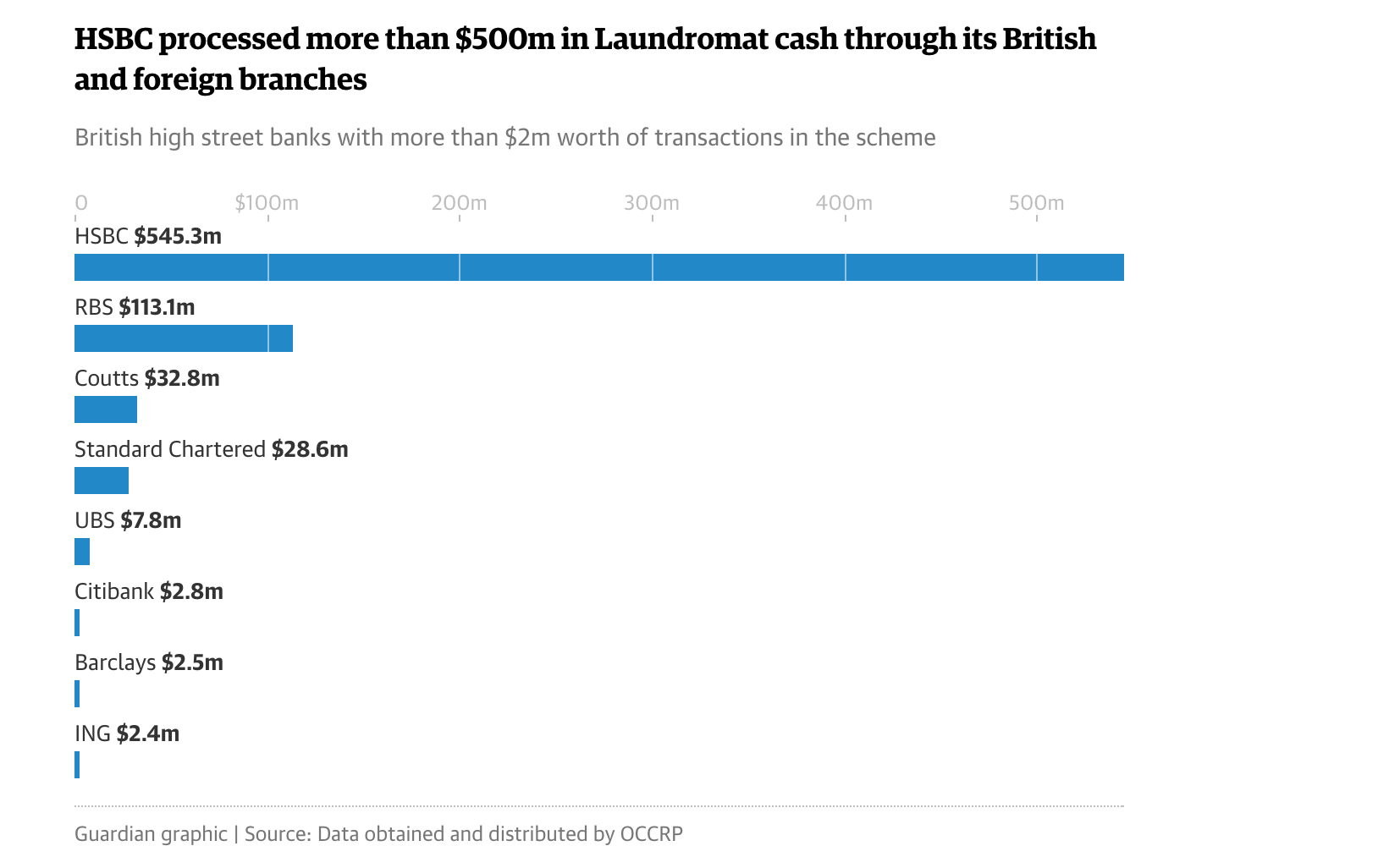 The banks claim they are committed to the procedures to prevent laundering the illegal money.
$740 is only a part of 220 bn that was withdrawn from Russia in the cause of  "Global Laundromat".
The Guardian sources in law enforcement claim, the money were coming from corruption, smuggling and illegal banking.
The scheme was the following:
[yes_list]
Transfers to the Moldovan banks
Then to Latvia
From there – to the West
[/yes_list]
500 persons are under suspicion, including Igor Putin, cousin of the Russian president, who chaired the board of directors of the Russian Land Bank – one of the 19 Russian banks involved in the scheme. $9.7 bn were transferred from the RLB accounts to the Moldinconbank.
The British investigators shared with the Guardian the shopping and entertaining habits of the Russian elite, they learned about while studying the bank transfers. The illegal money were spent primarily on:
[yes_list]
yachts, jewelry and furs
paying for the education at the most prestigious British schools
real estate
[/yes_list]
The Guardian article is part of the investigation, launched in 2014 by the International  Journalist Investigators Consortium
The Russian Novaya Gazeta contributed vastly to the investigation.