The Battle for Bakhmut: Why Russia can't capture it, and why it's important
Battle for Bakhmut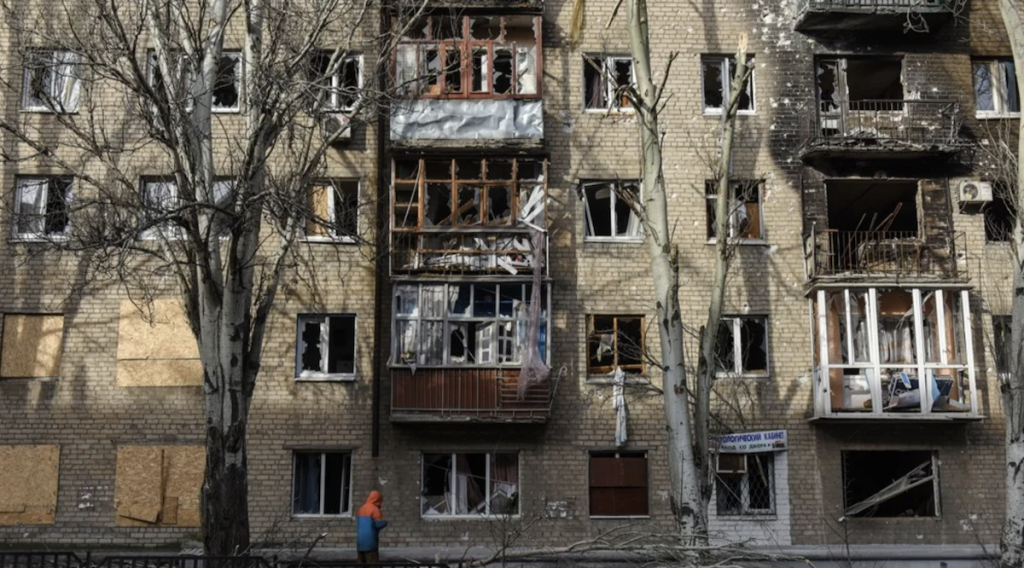 According to American intelligence, over the past five months Russia has lost about 100,000 soldiers in Ukraine. The vast majority of these losses occurred in the Bakhmut area.
Bakhmut is a city in the Donetsk region, where about 70,000 people lived before the start of extensive hostilities, and today it is almost completely destroyed. Ukrainian forces there have long been under semi-encirclement. Most of the neighborhoods have been captured by the Russian army. The ammunition and troop rotation route is routinely shot at by Russian troops. In the west of the city, though, Ukrainian soldiers are holding out in the tenements.
Coordinator of the US National Security Council, John Kirby, believes that Russia's offensive is at a stand-still: "In December of last year, Russia launched a broad offensive in several directions, including Vuhledar, Avdiivka, Bakhmut and Kremennaya, and failed. Russia has not been able to capture a single strategically significant territory."
The cost of these attempts, especially in Bakhmut, according to Kirby's information, has been incredibly high. Russia has depleted its military reserves.
John Kirby, citing declassified data from the American intelligence community, said that more than 20,000 Russian soldiers have been killed in Ukraine since December last year, and another 80,000 injured. A military official explained that a significant part of these losses occurred during the battle for Bakhmut.
According to US intelligence, almost half of the dead are "Wagnerites," most of whom were Russian prisoners thrown into the battle at Bakhmut without sufficient combat experience, training, command, or any semblance of organizational order.
The capture of Bakhmut would give Russia operational scope for a further offensive on the Sloviansk-Kramatorsk line. Also, it is through Bakhmut that a water conduit from Raygorodok flows into Donetsk, Mariupol and other cities of Donbass.
Experts cite other probable reasons for the Russian deadly pressure on Bakhmut. After the de-occupation of Kherson, fearing the development of the success of the Armed Forces of Ukraine, the Russians increased pressure to the east. "They hoped that Ukraine would throw reserves into battle and this would make a full-scale counteroffensive impossible. However, the Ukrainian military is coping with the most difficult task of defending the city without attracting additional forces that are now preparing to strike at the Russian army," Alexander Musienko, head of the Center for Military Legal Research, explained to New Europe.
According to Musienko, the Russians fell into their own trap — having failed to wear down the Ukrainian forces, Moscow is forced to throw more and more reserves into it.
Symbol for the fight
Conquering Bakhmut, apparently, is apparently a matter of principle for the Russian authorities and personally for Yevgeny Prigozhin. But for Kyiv the city has become a symbol, which would be problematic to surrender only for military reasons. Although many experts assumed that leaving Bakhmut was justified strategically, the propaganda, media and political components now matter.
Kyiv believes that if Russia wins in the Bakhmut meat grinder, Putin will force the Ukrainian side to make unacceptable choices.
Zelensky explained his position on this issue thus: "Putin will sell this victory to the West, Russian society, China, Iran. If he tastes blood, feels that we are weak, he will start to press, press, press." He also believes that a defeat in Bakhmut will encourage the populace to pressure him for a compromise.
But recently, according to some sources, the situation has begun to change in favor of Ukraine. Prigozhin himself said in a recent interview with the Russian military correspondent Semyon Pegov that his subordinates are suffering serious losses: "Guys are dying with me. That's just every day in batches. Thousands, thousands of bodies that we pull out, put in coffins and send home."
Prigozhin also posted a video on Telegram where he blames the Russian military leadership for the failures of the military.