Baku hosting 15th European Olympic Festival for young athletes
Baku is hosting the XV European Olympic Festival for youth – Baku 2019, in which about 3,900 athletes from 48 countries are taking part.
• Formula-1: why does Azerbaijan need it?
• Op-ed: scandal around Baku Europa League final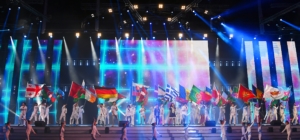 More on the event
The European Youth Olympic Festival has been held since 1991 twice a year (in winter and summer) and is intended for athletes aged 14–18 years from countries that are members of the Association of European Olympic Committees.
Azerbaijan has been participating in this festival since 1993, and is hosting it for the first time.
Competitions are held in ten sports – entrance for viewers is free.
The festival opened on July 21 and will run until July 27.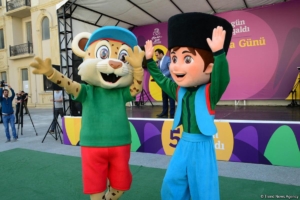 How much does the event cost?
How much Azerbaijan spends on organising this festival is unknown.
Youth and Sports Minister Azad Rahimov has not named a specific amount, but merely says that Azerbaijan has spent less money than Hungary and Georgia which held the festival in past years.
Rahimov says that accommodation and meals for athletes are paid for by their countries, and they also came at their own expense.
Citizens' opinions 
Many Baku residents, who have become weary of large sporting events being held in the capital over the past few years, have expressed discontent that some roads have been closed or limited for the festival's needs.
Some characteristic comments from social media: 
"Another useless event. There are already constant traffic jams on the roads – and now they've taken a road away!"
"What is this festival even? Why do we need it? Except for window dressing…?"