Azerbaijanis on China
Hangzhou. Тhe Chenghuang (The City God) Pavilion, Wushan Hill, on top of which there is an ancient Buddhist temple. These are red good luck plates. You should hang them and ring the gong with a special wooden boom which is suspended by chains.
China isn't a popular destination among Azerbaijani tourists. The situation with trade is slightly better. After all, what else can one do there but purchase goods with the renowned inscription 'Made in China'? Azerbaijanis, who undertook the journey despite the visa-related troubles and costly air tickets, share their experience of spending their holidays, doing business and working in China.
How Mehti worked in China
"I was tempted by the stories of a friend of mine, who had starred in a film in China. I also wanted to seek fortune in an unknown country, so I decided to take a job as an English language teacher, delivering classes for kids and adolescents. Foreigners are particularly valued in that very field. I stayed at my friend's place and started looking for a job. There are special social applications similar to WhatsApp for that very purpose in China. You just need to subscribe to the recruitment agents' updates and wait for a fair offer. Despite it seeming so simple, it's a rather lengthy process. At first the seem to agree, but after a while an applicant is notified that he didn't meet their requirements.
"I was late in the job hunt, as there were practically no vacant positions left. Finally I took a job at a daycare facility, though I would have preferred to work with teens. There were about 15-30 kids in a group. Some of them liked their new teachers, while others found a person with an unusual appearance rather scary, so they hid and cried. The Chinese kids are allowed to do whatever they want, therefore it was hard to manage the group.
"During my internship, some unpleasant details came to the surface. Although, under the contract, the employer was supposed to provide me with housing, he refused to do so. The duration of classes increased while the work started earlier with each passing day, though the salary remained the same.
"When the employer called me and said that I should work overtime, even though I hadn't been paid for my full-time job yet, I decided that I have had enough of it. As far as I understood, it's not customary in China to say 'no' to your boss, irrespective of the fact that certain duties may not be prescribed in the contract. So, my boss was surprised.
"I lived in China for 4 months in total. I got familiar with the local routine, cuisine and lifestyle. The Chinese experience was a curious adventure for me, though it turned out that, despite liking foreigners, it's not that easy to make a living in this country."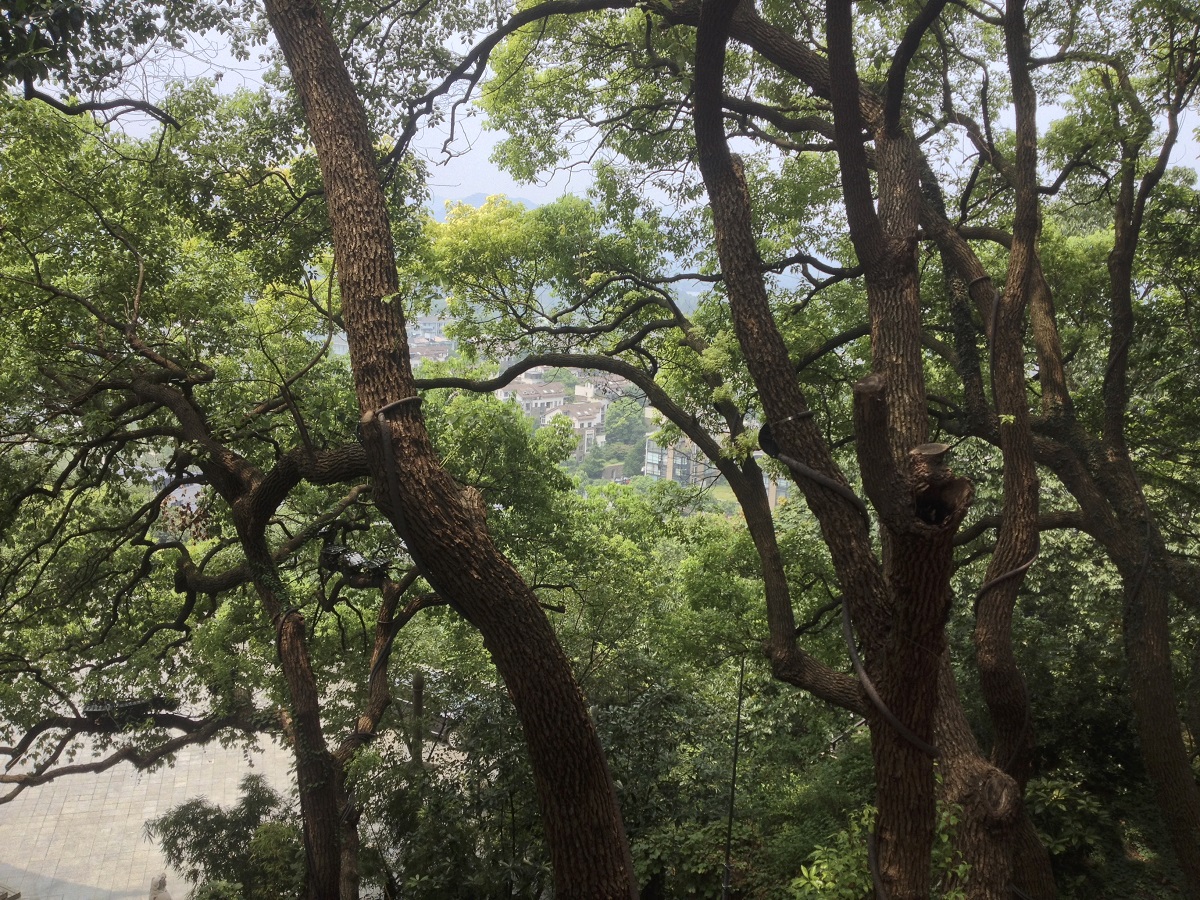 How Samir was doing business in China
"I traveled to China to order a batch of goods with a company logo. Customs' handling of goods is perfectly organized in China. Also, the government does all it can to stimulate exports, so it's easier to bring a finished product with its logo, than to do everything in Baku. The price gain is about 100-200%.
"There are several large commercial centers in Yiwu city, one of the business capitals in China, which resembles shopping malls. The only difference is that, instead of cafés and shops, there are company offices on each floor. There may be up to 1 000 offices per floor, and an entire day will hardly be enough to go around all of them.
"I was assisted by intermediaries who charged a modest fee of 1-2% for their services. It could be attributed to the fact that the Chinese government facilitates exports. So, intermediaries receive up to a 10% rebate from producer-vendors, and it's considerably cheaper for customers to apply for assistance in selecting goods and maintaining control over the transaction.
"Many enterprising Azerbaijanis settled down in China and do business without intermediaries. Our compatriots have great advantages over others: first of all, the Azerbaijani language is close to Uyghur, and people start doing business with the assistance of the Uyghur people, who make up about 11 million of the population in China. Secondly, Azerbaijanis usually speak Russian, so they have access to all post-Soviet countries, whereas if they also know English then the whole world is open to them. Over time, some of them start up their own production – for example, China's most prominent bearing-parts factory is owned by Azerbaijanis.
"On a side note, all allegations that China-made products are of poor quality is just a myth. China offers goods of any quality, but the customers often prefer cheaper ones, and that's why this impression is created. "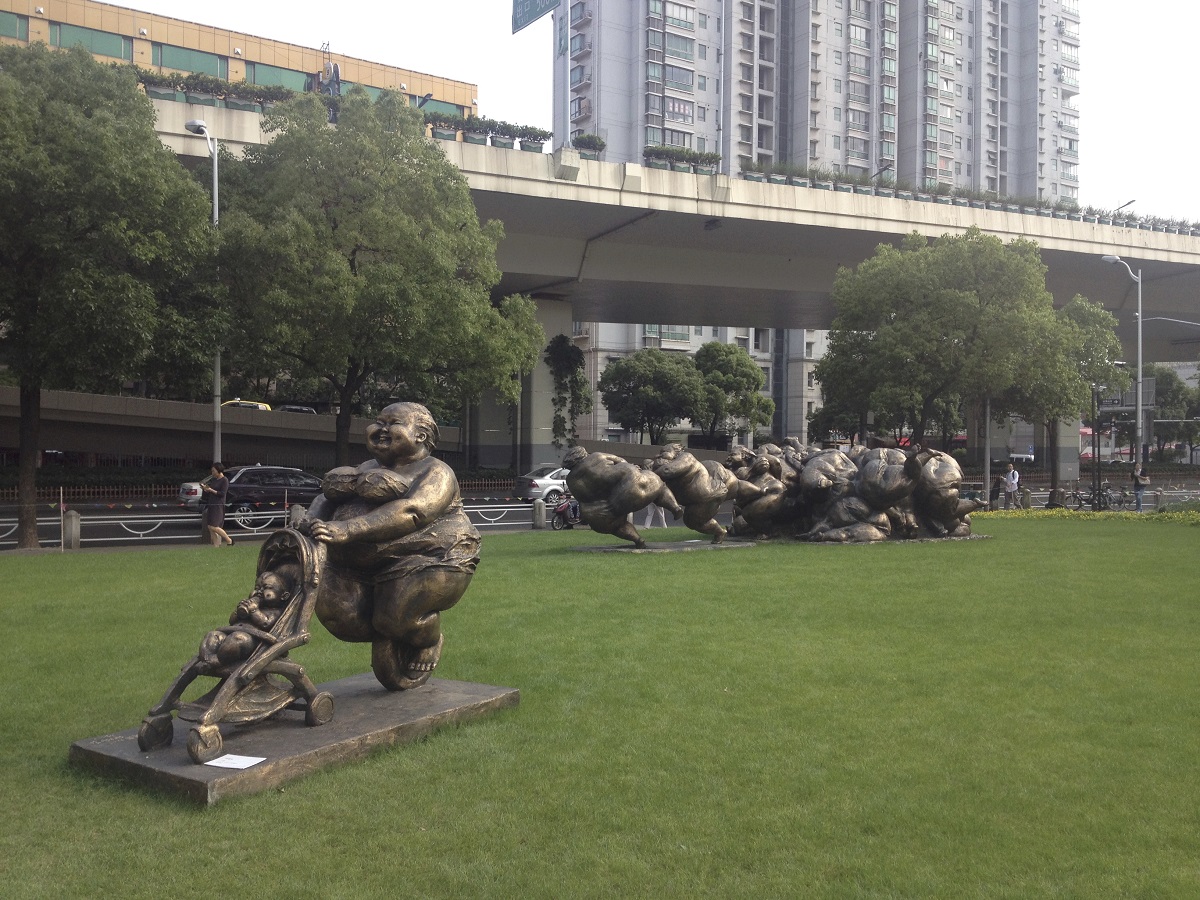 Shanghai. A park in the territory of Liu Haisu Art Museum. The Chinese like plump people, they are very attentive to food and satiety, and that's what these sculptures symbolize (satiety).
How Jamila spent her holidays in China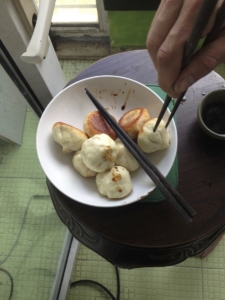 "China is far from being the best place for a vacation. Food turned out to be a major problem there, though I'm usually keen to try national cuisines. I visited Urumqi, where food is cooked in unsanitary conditions, milk is stored out of the fridge, and there are dried frogs and lizards for sale at the market. I don't know whether the locals eat them or they are intended for tourists.
"But I really enjoyed the beautiful scenery, as well as a trip to the Shanghai World Financial Center, which is the seventh tallest building in the world. The flooring on the skyscraper's upper floors is made of glass and it seemed that you would fall at any moment, as if you jump off without a parachute.
"Vacating in China is further complicated by the lack of local language skills, and you have to use gestures. Sometimes it happens that the hotel reception staff don't know English. Therefore, you'd better go to China well-prepared. It's better to have some acquaintances who will help you navigate through the local cuisine and show you the tourist attractions."

Hangzhou, Qinghefang Ancient Street, the only well-preserved part of the ancient city. A plump deity safeguarding the children



The botanical garden in Hangzhou recreation area (Qinhzhivu Westlake District). The elderly people enjoy meditating in front of the river



Shanghai