Azerbaijani strips MP of immunity for attacking police officer
The parliament of Azerbaijan has gathered for an extraordinary meeting in the middle of the vacation season for a single issue. Deputies had to make a decision, at the request of their Prosecutor General's Office, regarding a criminal case pertaining to the beating of a police officer by a member of the Milli Mejlis (parliament). MP Eldaniz Salimov will appear before the court.
---
---
On July 29, 2021, police officers responded to a curfew violation at a restaurant in the Khachmaz district. Due to the quarantine regime due to the coronavirus pandemic in Azerbaijan, food and beverage establishments can only accept visitors until 12 am; the officers informed ownership of this and required the business to close.
One of the restaurant's guests turned out to be a deputy of the country's parliament, Eldaniz Salimov, who, intoxicated, refused to obey the officers' orders and proceeded to attack one of them – Zaur Mirzoev, an employee of the registration and identity card department of the Khachmaz Regional Police Department.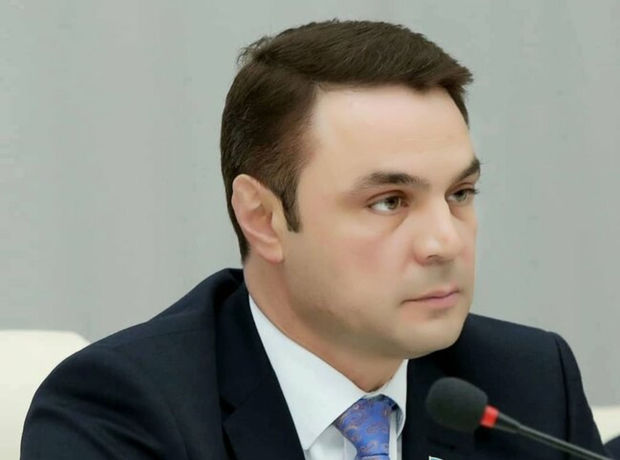 Rumor and gossip regarding the attack on an officer by a parliamentarian spread like wildfire across Azerbaijan by morning.
The police report was passed from Ministry of Internal Affairs to the Prosecutor General's Office, who have launched an investigation under regarding "abuse of office" within the Azerbaijani Criminal Code. But in order to bring charges against a member of parliament, it is first required to deprive them of parliamentary immunity. For this reason, the Prosecutor General's Office has applied to the Milli Mejlis with an initial request for the suspension of said immunity.
53 parliamentarians have signed a demand to convene an extraordinary session of the legislative body.On the eve of this parliamentary session, the guilty deputy addressed an open letter to the public. He asked for forgiveness from President Ilham Aliyev, members of the ruling New Azerbaijan Party, deputies of the Milli Mejlis and his voters.
Despite his apologies, on August 2, 2021, parliament decided to deprive him of his parliamentary immunity. Immediately after that, the ruling New Azerbaijan Party expelled the deputy from its ranks.
While Eldaniz Salimov is listed as a deputy of the Milli Mejlis and his deputy mandate has not been removed, the vast majority of experts are sure that this is just a matter of time. If Salimov is also deprived of the mandate of a deputy, that will leave a total of six vacancies in the Azerbaijani parliament.
Social media reaction
The story of the beating of a policeman by a member of parliament has become one of the most discussed topics on Azerbaijani social media. Here are some typical comments:
"Azerbaijan is the only country where the people recognize the deputies" elected "by them not by their political activities, but by their criminal actions."
"The deputy who beat up the policeman was also expelled from the party. Now it remains to deprive him of the mandate that he stole from his opponents during the so-called elections. And it is impossible to beat the police in Azerbaijan, because the police do it themselves. "
"I assure you, if the top decided otherwise, then they would not have arrested the deputy, but the beaten policeman himself. This time they thought they could do without Salimov. "