Abkhazia's government employee attacked for allegedly insulting opposition?
An employee of the press service of the President of Abkhazia insulted the opposition
In Abkhazia, an employee of the presidential press service, Artur Chakryan, who is considered the anonymous administrator of the Sukhum Fountain Telegram channel, where opposition politicians and some members of the government were insulted got beaten up.
The channel also published incriminating personal information about them and their families, which often turned out to be fake.
---
---
The Sukhum Fountain Channel existed for several months. Many in Abkhazia called it a "cesspool", including supporters of President Aslan Bzhania, although he was periodically praised on the channel.
In the "Sukhum Fountain" obscene language was constantly used and offensive stories about famous people in society who were critical of the authorities were published.
Artur Chakryan, an employee of the press service of the President of Abkhazia, allegedly insulted the opposition on the anonymous Telegram channel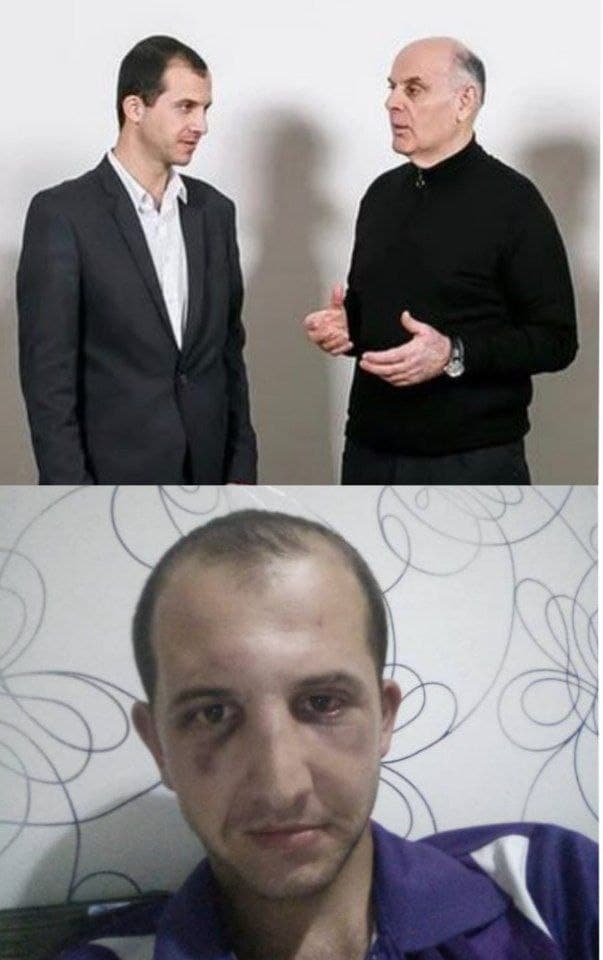 A few days ago, unknown users hacked the channel and posted a screenshot of the page with the names of its administrators in public access. Among them was an employee of the presidential press service Artur Chakryan.
The day after the hack, he was severely beaten up. On his social media page, Chakryan stated that he had nothing to do with the channel, and that he was simply framed.
Chakryan did not turn to the police after the attack but "to clarify the situation and protect honor and dignity," he turned to the state security service.
Opposition veteran organization Aruaa issued a statement regarding the anonymous wars on social media.
"Politicians and public figures are labeled and accused of the most heinous crimes. A whole group of provocateurs trained by the Georgian special services under Abkhazian and other names joined the domestic anonymous authors. Editing, photo and video images, blackmail and heinous lies have become commonplace in the Abkhaz segment of the Internet", the statement said.
"Aruaa" invites all political associations to condemn anonymous people who sow discord and hatred in society. In particular, the president was offered to suspend, until the end of the investigation, those employees whose names were named as administrators of the "Sukhum fountain".
Veterans also propose to parliament to adopt a resolution obliging the state security service to initiate criminal proceedings against them for libel and insult in the event that the real owners of anonymous accounts are identified.
"This, to some extent, will help protect the situation from illegal actions and lynching," – believe in "Aruaa".
---
Terms, place names, opinions and ideas suggested by the author of the publication are her / his own and do not necessarily coincide with the opinions and ideas of JAMnews or its individual employees. JAMnews reserves the right to remove comments on posts that are deemed offensive, threatening, violent or otherwise ethically unacceptable.