Azerbaijan marks 26th anniversary of Khojaly tragedy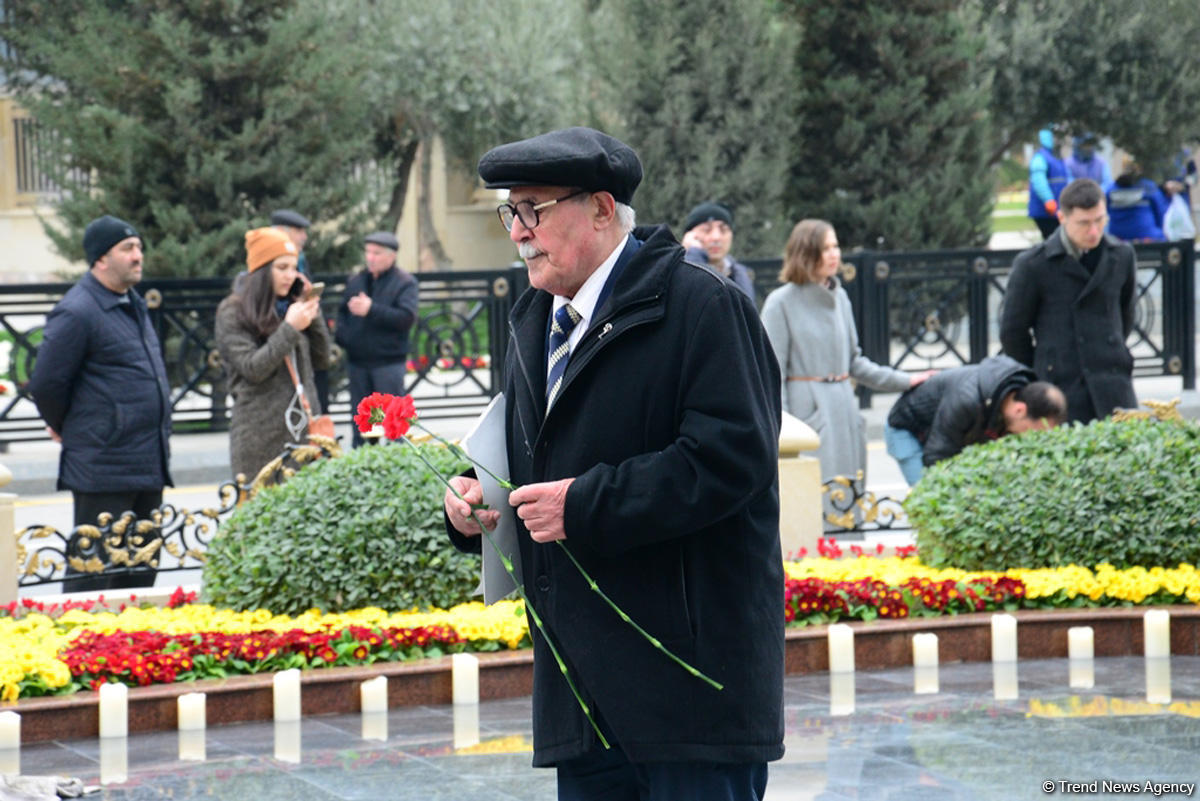 About 40 000 Azerbaijanis commemorated the victims of the Khojaly tragedy, one of the deadliest tragedies in the conflict over Nagorno-Karabakh. The official part of the commemorative events started with laying wreaths to the memorial dedicated to the victims. The Azerbaijani President, MPs and government members participated in the event. A series of mass rallies under the slogan 'Justice for Khojaly' were organized in various countries around the globe.
On the night of 26 February 1992, the Armenian troops, backed by the 366th infantry regiment of the former soviet army stationed in Karabakh, occupied the Azeri-populated town of Khojaly.
According to the Azerbaijani side's official statistics, 613 out of 5 000 residents, including 106 women, 63 children and 70 elderly, were killed as a result of the Armenian troops' actions. 487 civilians were heavily injured, 1,275 people were taken prisoners, while the fate of 150 people still remains unknown. Eight families were totally wiped out.
"The damage inflicted on the Azerbaijani state and its citizens as a result of the occupation of Khojaly by the Armenian armed forces exceeded US$170 million," reads what is the first-ever joint statement issued by the Azerbaijani Foreign Ministry and the General Prosecutor's Office on 26 February.
Photos and videos by local and foreign journalists featuring victims of the Khojaly tragedy circulated all over the world.
There is no consensus regarding the exact number of people killed.
British journalist Thomas de Waal believes that the most realistic is the figure provided by the Azerbaijani parliamentary committee – 485 people.
The Armenian side's losses were not big. According to the Russian Nezavisimaya Gazeta (Independent Newspaper), 7 Armenians were killed and 20 were wounded during Khojaly attack.
Khojaly tragedy led to a change of power in Azerbaijan. Ayaz Mutallibov, the first president of the republic, had to step down on 6 March, 1992.
More details on the Khojaly tragedy are available in the JAMnews materials:
excerpts from the book by the British journalist and researcher Thomas de Waal
and a piece by the Armenian journalist and researcher Tatul Hakobyan.