Azerbaijan annuls results of elections in several constituencies – why?
The Central Election Commission of Azerbaijan has begun canceling the results of parliamentary elections in some constituencies: at present there are four such districts (there are 125 in total), and this process continues. This is the first time this has happened in Azerbaijan.
#Annul
On February 9, early parliamentary elections were held in Azerbaijan, resulting in a win for the ruling New Azerbaijan Party (YAP) with  65 seats in parliament. Most opposition and many independent candidates claim these results were completely falsified.
On February 10, international organizations (such as the Parliamentary Assembly of the Council of Europe and the Organization for Security and Co-operation in Europe) reported numerous gross violations during the voting and counting process.  The Azerbaijani authorities completely denied this at first. Then they agreed that there had been some "procedural" violations and that an investigation would be conducted into them.
On February 10, the opposition parties Republican Alternative and Musavat announced that they would hold a protest rally on February 16.
On February 11, a group of independent candidates held a rally in front of the election commission, protesting against election fraud.  The police brutally dispersed this action.
• Everything about parliamentary elections in Azerbaijan in one minute 
• Baku police disperse protest against election fraud. VIDEO
On February 13, the Central Election Commission began canceling the results of voting by constituencies.
Social network users launched the campaign under the hashtag #ləğvet (#annul), demanding the cancellation of all results in general.
The election campaign, elections – all over again
In total, voting was conducted in 125 constituencies, from each of which one deputy was elected to parliament.  In those districts where the results are canceled, re-elections will be scheduled.  
Complaints of violations to the central election commission can be filed within 20 days after election day, that is, cancellations can continue until February 29.
"The president will determine the date of new elections. Any citizen of Azerbaijan who is legally entitled to do so may nominate. All relevant procedures will be repeated again within 60 days, including a 22-day election campaign," said Akif Gurbanov, election expert, chairman  Center for Democratic Initiatives.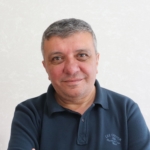 Political columnist JAMnews Shahin Rzayev:
"The country's leadership is trying to sweeten the fly in the ointment with a spoon of honey and cancel the results, at least in some districts, from where, judging by the reaction, the most undesirable candidates came from.
There will be no major changes from canceling the results in several districts. This is an attempt to improve the image and somehow respond to harsh criticism of international organizations, as well as the UK government. Several more representatives of the "reformers" will go to parliament and the issue will be closed until the next election."