Armenia's Cabinet of Ministers sworn in
The first oath of office ceremony in the history of independent Armenia has taken place. The members of the government vowed to fulfill their duties conscientiously.
The ceremony took place at the residence of the President of Armenia. Prime Minister Nikol Pashinyan was the first to take the oath, and was then followed by other members of government.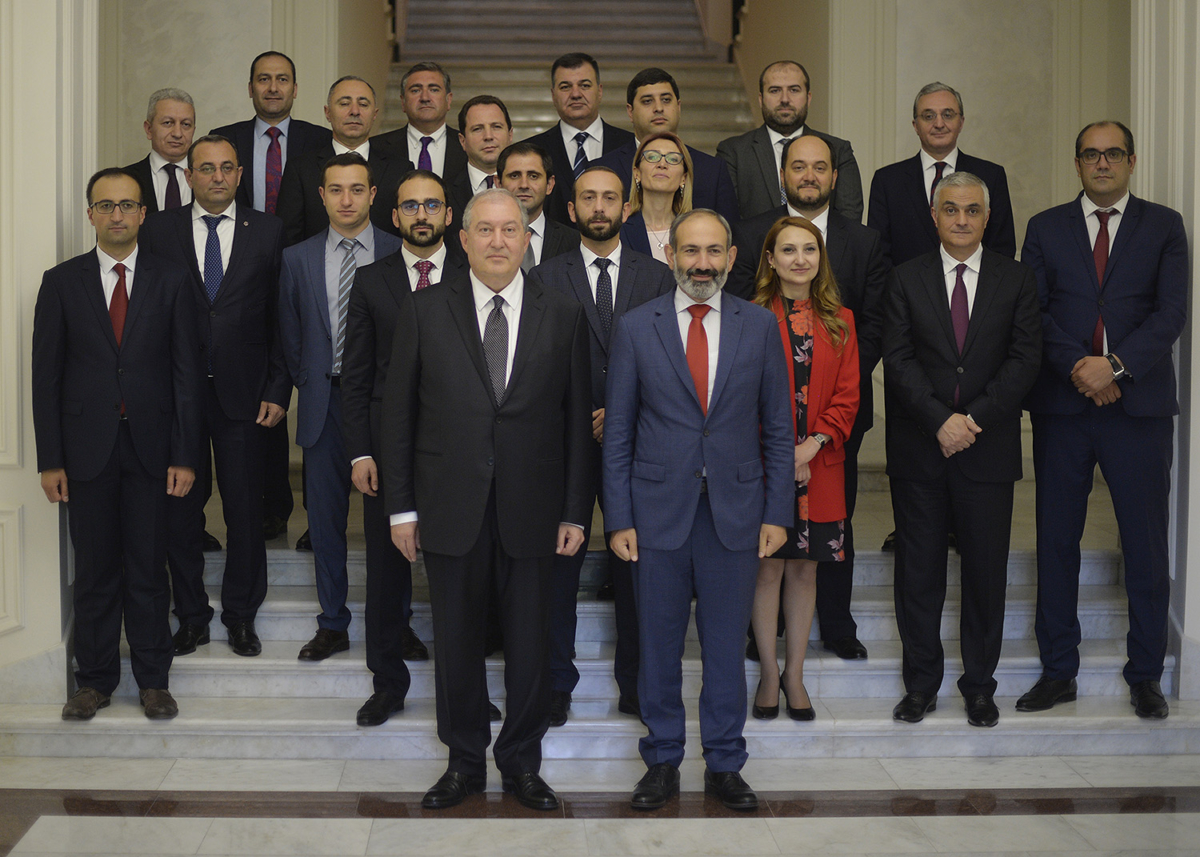 The ceremony is provided for by the new law "On the Structure and Activity of the Government". The text of the oath is also written in the law and is as follows:
"In the name of realizing the national goal and strengthening the power of the motherland, I swear to the people to fulfill my duties honestly, adhere to the constitution and laws of Armenia, to maintain the sovereignty and interests of Armenia, and to remain faithful to the high rank of a member of the government."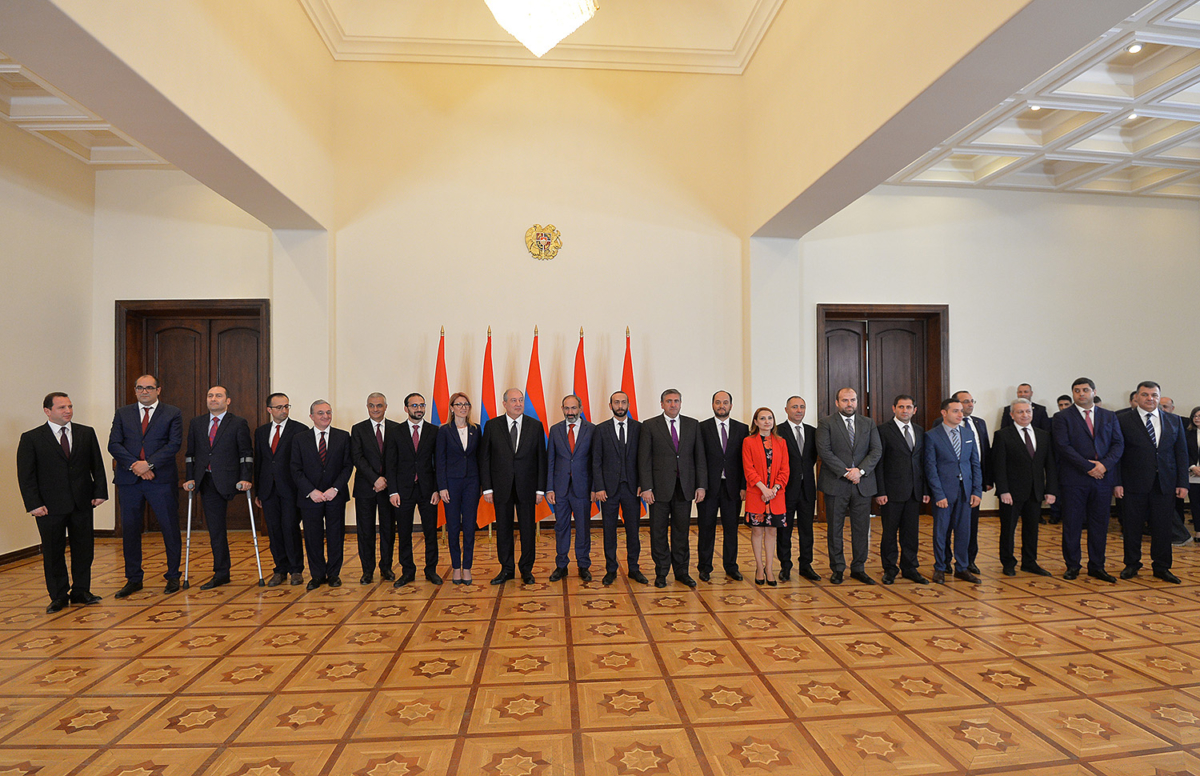 Before entering the presidential residence, government members told reporters that they were not against the idea of ​​taking the oath.
"This is obliging, and the more commitments, the better," said Manet Tandilyan, the Minister of Labor and Social Issues. However, Hrachya Rostomyan, the Minister for Emergency Situations, thinks that personal responsibility is more important than the oath.