Armenia's best sportsman of 2015
Some sportsmen are born to be champions. They are winners by nature, by their sport character, the ability to support, encourage other people and not to give up. Arthur Alexanyan might be characterized this way. He goes in for Greco-Roman wrestling, he is three-time European champion, two-time world champion and was awarded a bronze medal at the Olympic Games.
Alexanyan has been recognized the best in his weight category for the second year. This year he has managed to win the gold medal for Armenia. He has certainly been beyond competition in 2015 and has been recognized Armenia's best sportsman for the second time.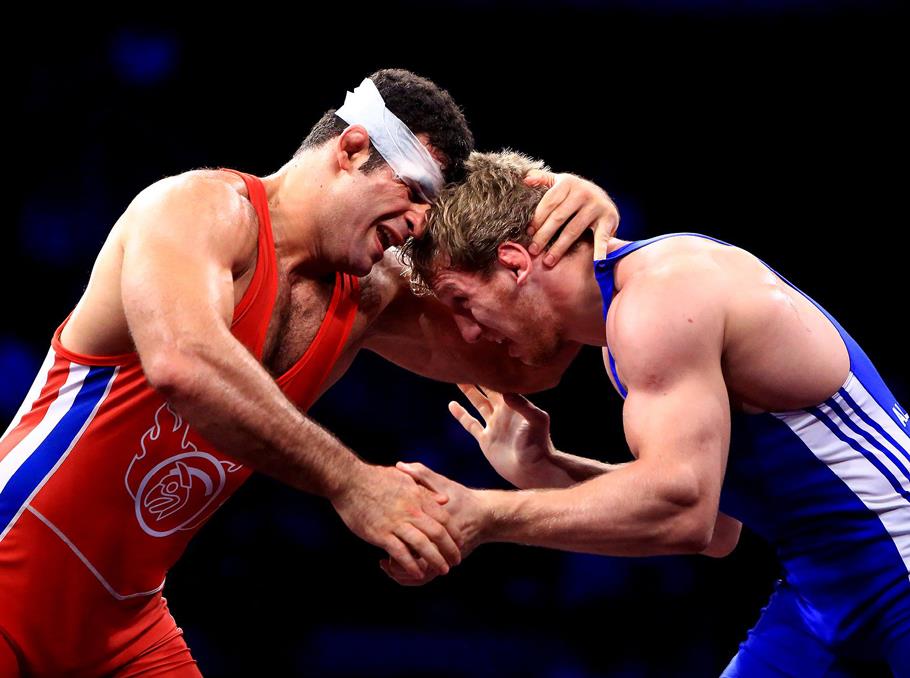 Arthur has been always modest about his successes and achievements, he is laconic: "There are many talented sportsmen in our country and it is a great honor for me to be recognized the first among them.
He is sure that permanent training is the only means to be up to the challenge. The wrestler prepares for the important year 2016. Alexanyan will take part in the Olympic Games for the second time and he intends to realize his cherished dream. Sportsman admits that he does not underestimate his rivals and considers Iranian sportsman, Hashem Razi to be his main competitor in a struggle for the gold medal.
"During the world championship I realized that I had become stronger physically. It means that my coaching staff and I are on the right path. My next aim is to win a gold medal at the Olympic Games, Alexanyan noted.
Since very childhood he observed how his father and uncle trained. They also went in for Greco-Roman wrestling. He liked that kind of sport and started dreaming of success. He made his first steps in Gumri Greco-Roman wrestling school at the age of 8. He has been training there since that time.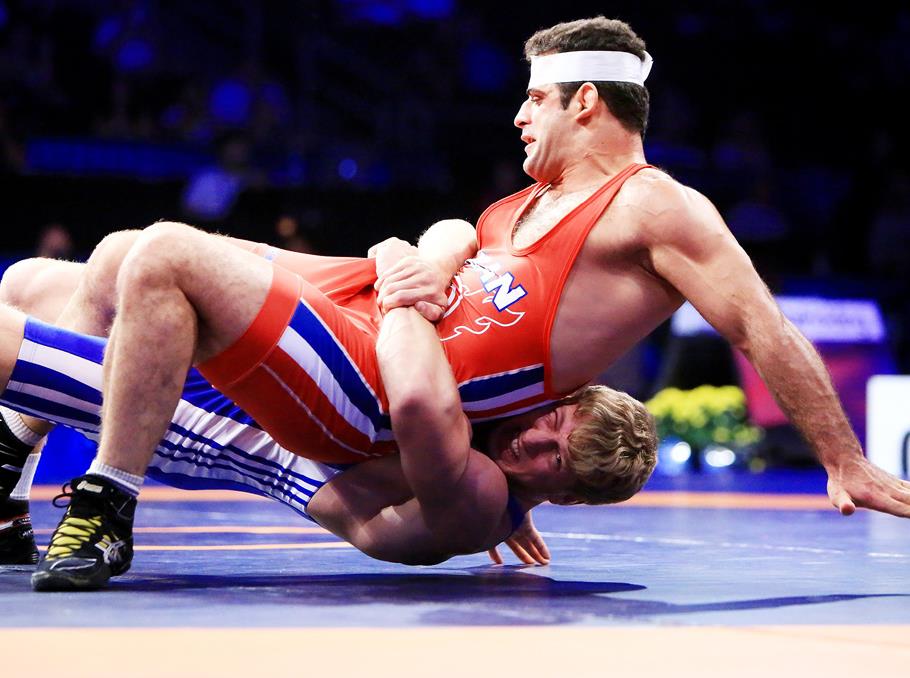 "I think I will manage to win due to my hard work and strong will. My father trains me, he helps me much and we improve the mistakes together. I forget about victories and losses after each tournament, I set a new goal and start preparing for the next competitions, Alexanyan said.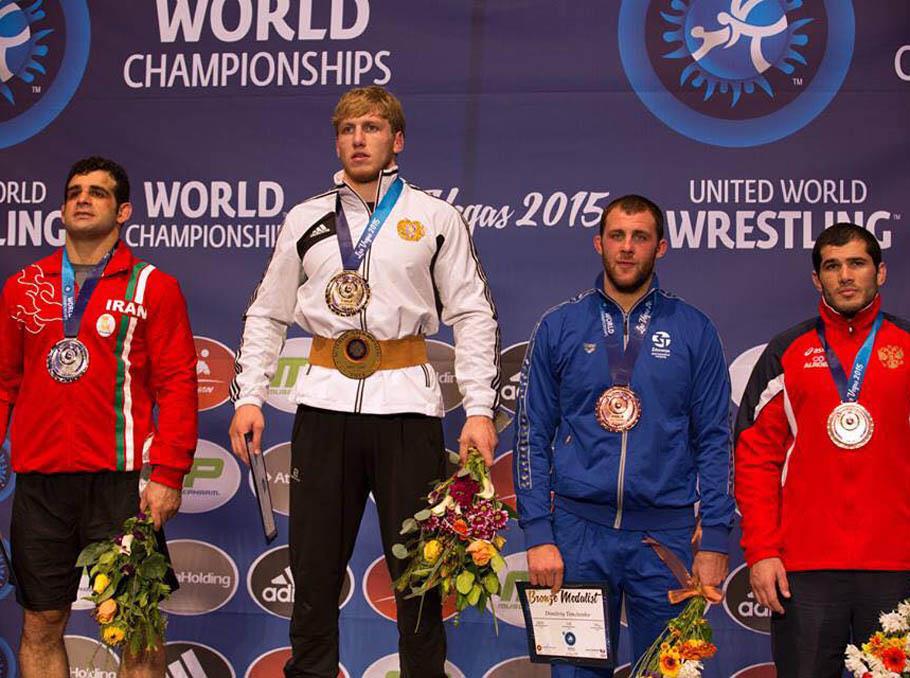 The wrestler notes that he has got used to sports life; he likes to live according to the daily schedule and cannot imagine his life without it. "My victories belong to my country and I am proud that people will learn about Armenia due to me. This encourages me and helps to achieve success, he stressed.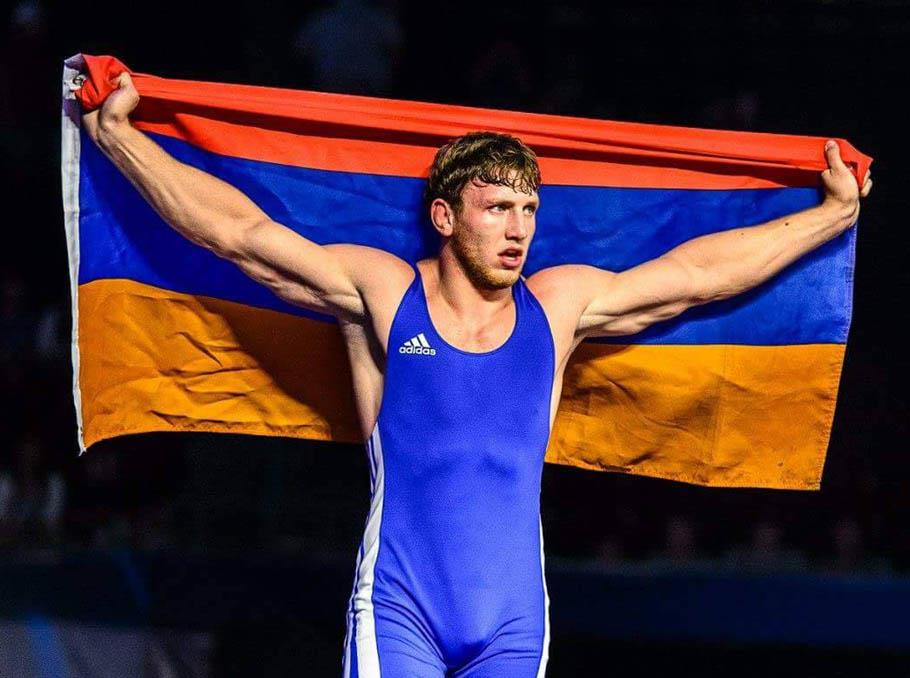 A bit shy and calm – that's how Arthur Alexanyan characterizes himself. At the same time, he has great power and aspiration to win.
Alexanyan is the best in 98 kg weight category. He has been ranked the first in the International Federation's rating table and he has not lost in the past two years.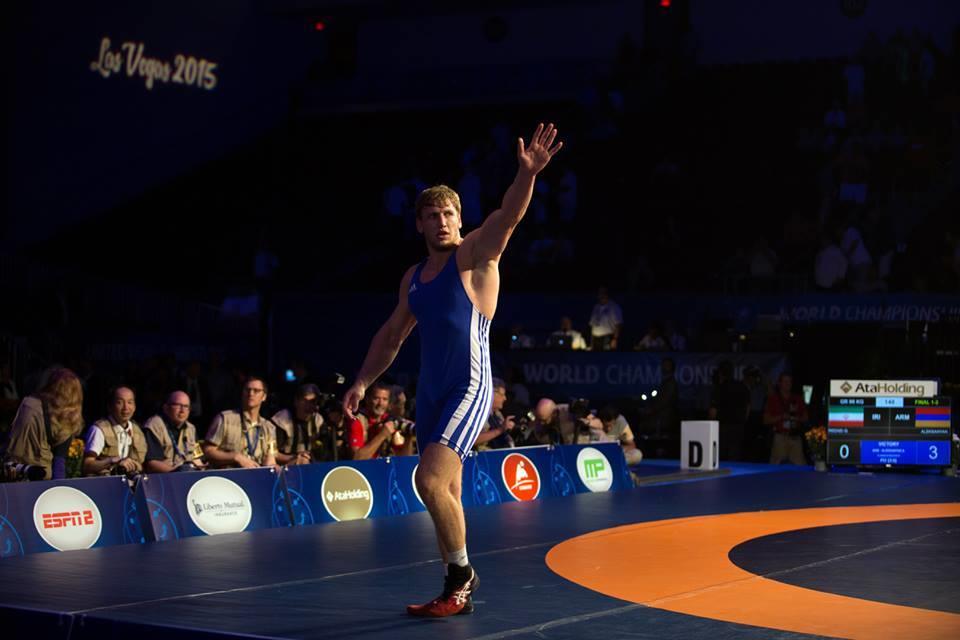 This gives ground to international analysts to assume that Alexanyan will be closer to the gold medal than other sportsmen in this weight category at 2016 Olympic Games. One of British bookmaking companies has already noted that Arthur Alexanyan would manage to win the gold medal in Rio.