Armenian PM repairs door of Public Radio on Radio Day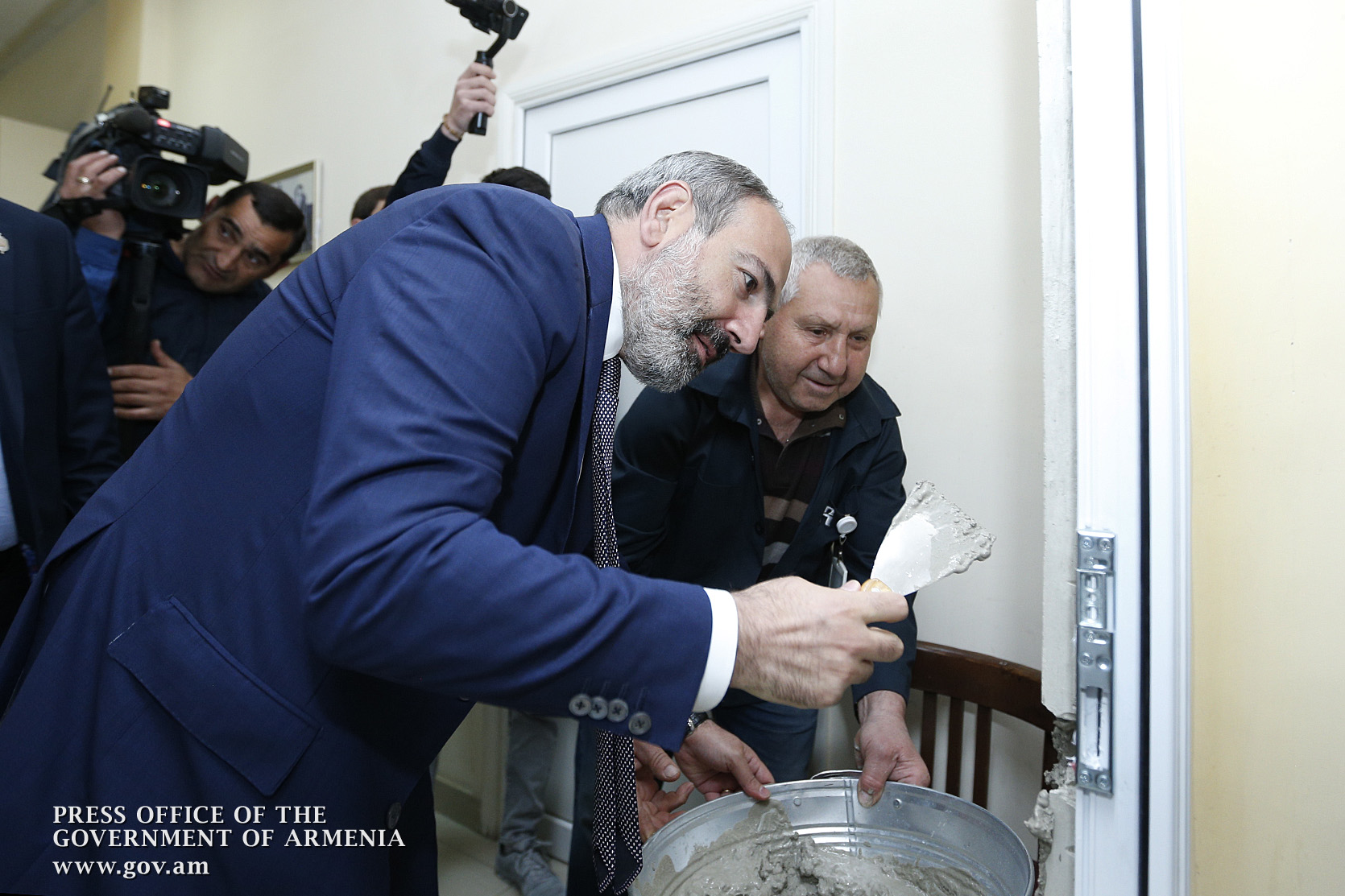 Armenia celebrated Radio Day yesterday, and to mark the event, Prime Minister Nikol Pashinyan came in person to repair the door of the Public Radio broadcaster that he and his supporters broke in during the revolution.
Pashinyan tried to get on the air, but the electricity to the building was shut off.
• Armenian opposition breaks into Public Radio of Armenia demanding live broadcast
The PM's apology
Before entering the studio to deliver a public message, Nikol Pashinyan helped repair the door which he damaged with his supporters a little over a year ago on April 14.
This was the beginning of the protest movement against ex-Armenian President Serzh Sargsyan's attempt at remaining in power.
As Pashinyan himself said, there were still a lack of supporters at the time. Therefore, the leader of the "velvet" revolution thought it important to use all opportunities to convey information to a large number of people and bring them out onto the streets, in particular, a live broadcast:
"Last year I broke in [on Public Radio], for which I apologized several times. I want to do it again: I apologize to all those employees who were then inconvenienced."
History of Public Radio
The Public Radio of Armenia is the main radio station of the country.
The decision to create Public Radio in Yerevan was made on February 23, 1925 by the Central Committee of the Communist Party of the Armenian SSR.
Trial broadcasting began in September 1926, and regular broadcasting began in the same year.
In the early 1990s, the state radio of Armenia was transformed into a public one. In addition to the Armenian language, it broadcasts in the languages ​​of national minorities living in Armenia. International broadcasting outside the country is provided by satellite communications, as well as online, on the Public Radio website.