Armenian parliament votes against 'national candidate'
The National Assembly of Armenia has voted not to elect opposition candidate Nikol Pashinyan as prime minister.
Three of the four parliamentary fractions voted for Pashinyan, but they were only able to put forward 45 votes in favour, while the majority voted 56 against.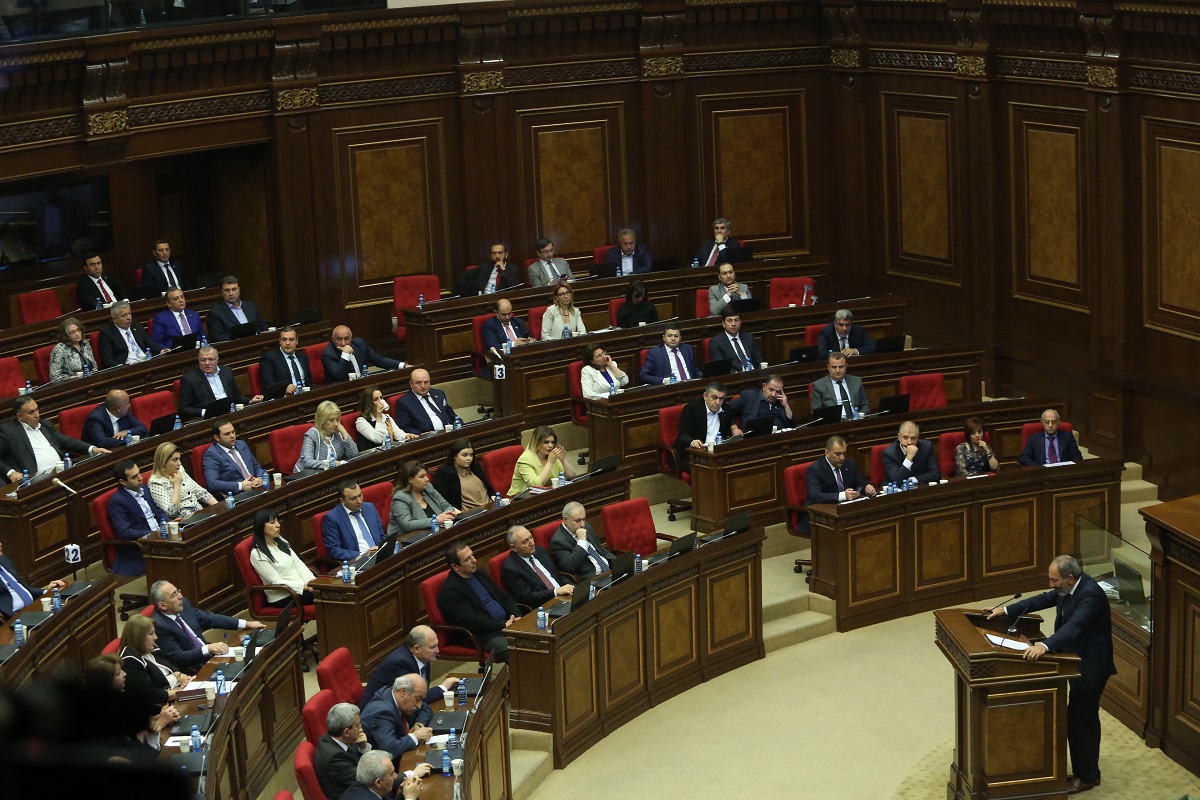 According to the constitution, another round of voting will be held in seven days. If a prime minister is not elected, parliament will be dismissed and a snap parliamentary election will be scheduled.
It is as of yet unknown whether another candidate in addition to Pashinyan will be put forward.
After the voting, Pashinyan set off for Republic Square in downtown Yerevan where he was welcomed by thousands of supporters. While addressing the crowd, Pashinyan called on them to come out early in the morning on 2 May to continue the civil disobedience movement which began on 13 April against the continued rule of Sezh Sargsyan.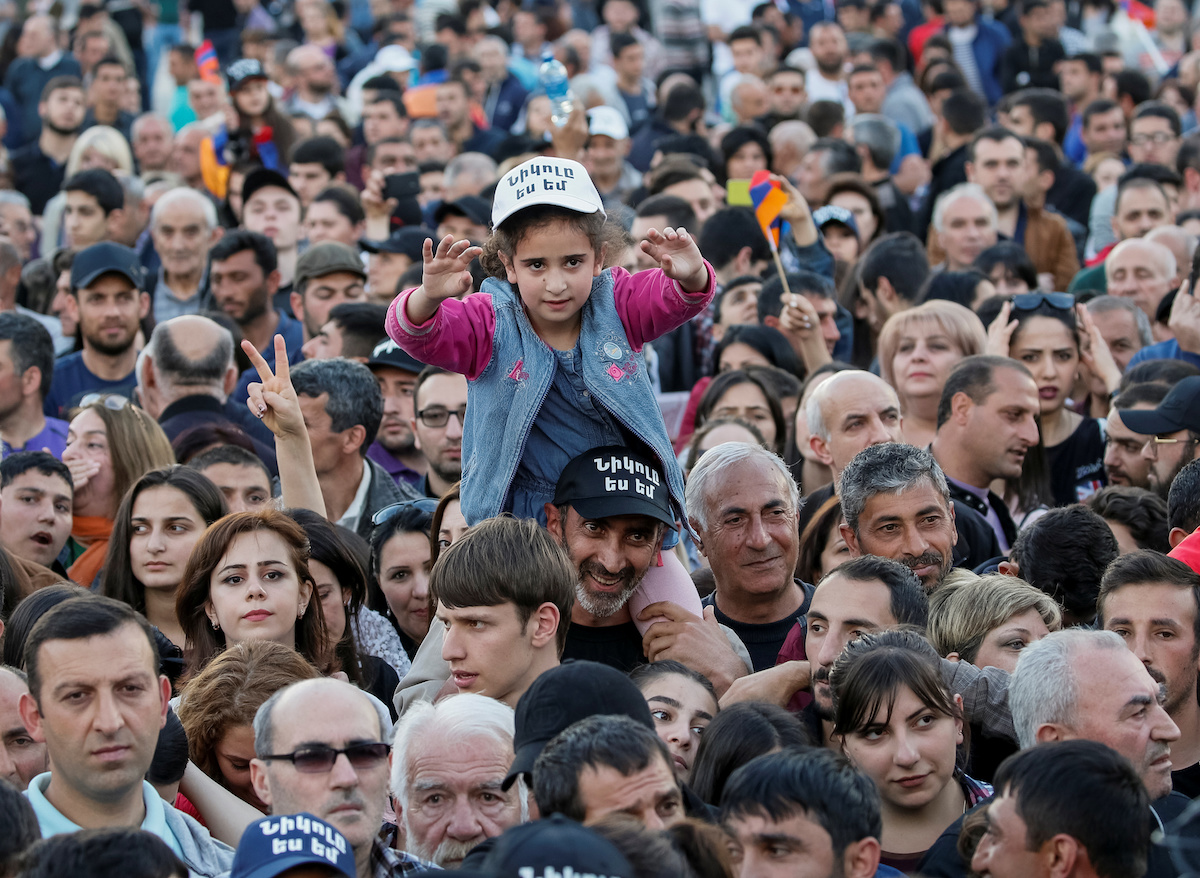 Sarsgyan had been the president of Armenia for the past ten years. The movement quickly gained speed, and after the resignation of Sargsyan as prime minister, which he had taken up only several days prior, took on an 'anti-Republican Party of Armenia' stance.
Why did the parliamentary majority vote against Pashinyan?
Majoritarian RPA MPs claimed during the hearing that Nikol Pashinyan's approach to issues of domestic and foreign politics are, in essence, no different from that of the current authorities. Moreover, the RPA MPs claimed that if Pashinyan were to be elected PM, the political crisis in the country could become even more severe.
"Whatever button you push, for or against, we still have to take on the responsibility. This is dangerous," said MP Karen Bekaryan.
Many RPA representatives said that Nikol Pashinyan cannot be PM because he does not have enough experience. They believe that he may have proved himself on the streets and on Republic Square in front of the nation, but he is still not well-informed on matters of geopolitical importance.
"You said: 'Let's reject Serzh!'. He left. They rejected Karen Karapetyan [the PM of Armenia from 2016-2018 and the current acting PM after the resignation of Sargsyan] and he left too. We have not put forward a candidate but the country needs opposition, pluralism, and the possibility of realising freedom. Democracy is not established with totalitarian methods. I do not want Pashinyan, who has become an Armenian Mandela, to become the last PM of Armenia," said RPA MP Armen Ashotyan.