Armenian media organisations accuse gov't of trying to restrict freedom of speech
Armenian journalistic organizations are concerned about the intention of the Armenian Ministry of Justice to amend the country's criminal code to make the 'dissemination of hate speech' punishable with a prison sentence.
• How Hungarian oligarchs monopolised national media and are making a grab for Europe's
• Georgian gov't using Facebook trolls, fake news sites to discredit protests
What are the concerns of the journalism community
Six journalistic organizations have issued a statement stating that the legislative changes could lead to restrictions on freedom of speech in the country.
Media representatives are concerned that the bill does not provide a clear definition of the concept of 'hate speech.'
It is also unclear how the concept of 'incitement to violence' will be legally interpreted.
"We believe that the penal provision in the criminal code should be clearer, more coherent and with clear language to avoid a subjective interpretation", the group says.
The bill also does not imply the identification of motives or circumstances that led, for example, to a publication containing 'calls for violence'.  This means that mitigating circumstances are not taken into account.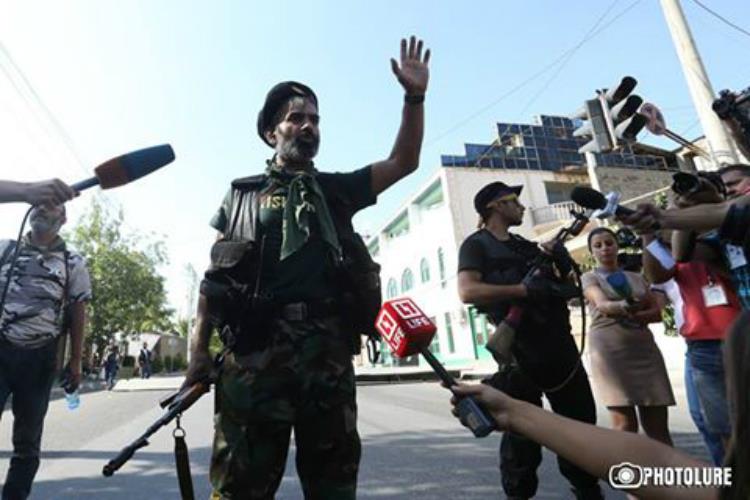 • How the "Sasna Tsrer" group has surrendered
How did the bill come about?
The bill was developed after the Velvet Revolution in Armenia and in many ways was a response to public demand, said Boris Navasardyan, head of the Yerevan Press Club.
At the same time, he believes that the bill was hurriedly drafted, since there are no clear formulations, which creates threats to freedom of speech:
"Its main drawback, as in many similar cases, is the vagueness of the wording regarding what, from a legal point of view, can be considered a 'hateful statement'.  And in this sense, if the initiative is adopted in the current edition, it poses a certain threat to freedom of speech."
Boris Navasardyan emphasizes that representatives of the media sphere did not participate in the development of the bill:
"The ministry did not consult with professional organizations known to me, but my partners and I put forward our comments and we hope that they will be honored."