Armenian guides organize voluntary clean-ups to improve tourism
Members of the Armenian Professional Tourist Guides' Association have organized a second voluntary clean-up event around the most visited tourist attractions. About 210 bags of waste (three truck loads) were collected and removed from the areas during the first campaign. In the second clean-up event the tourist guides only managed to collect 60 bags of waste because of a strong wind that hampered their work.
The guides seek to contribute to the development of tourism in Armenia. According to them, despite the fact that tourism was declared an economic development priority a few years ago, the government hasn't done anything meaningful to this regard.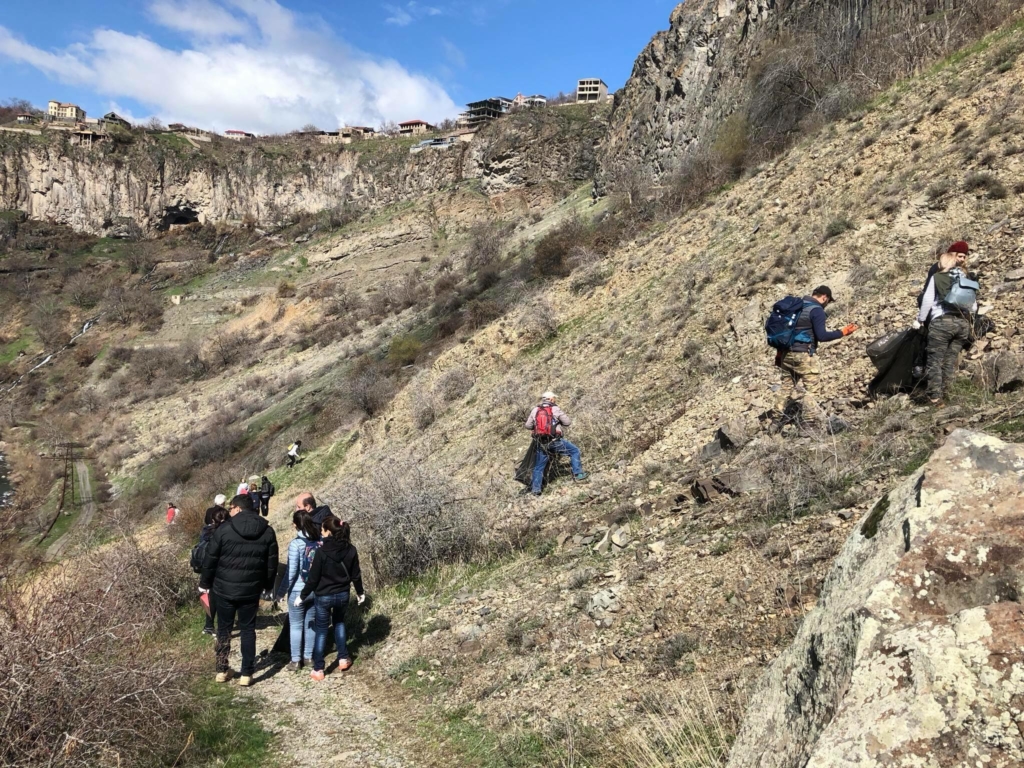 Before focusing on attracting investments and developing a conceptual approach towards the development of tourism, the guides started by focusing on the simpler issues. They realized that 'mountains' of waste will in no way contribute to tourism development.
"Imagine that it's your workplace, your office. Armenia is our office – we work in rural areas, and in provinces. Just imagine that there are always piles of garbage in your office," said Anahit Avakyan, a tour guide.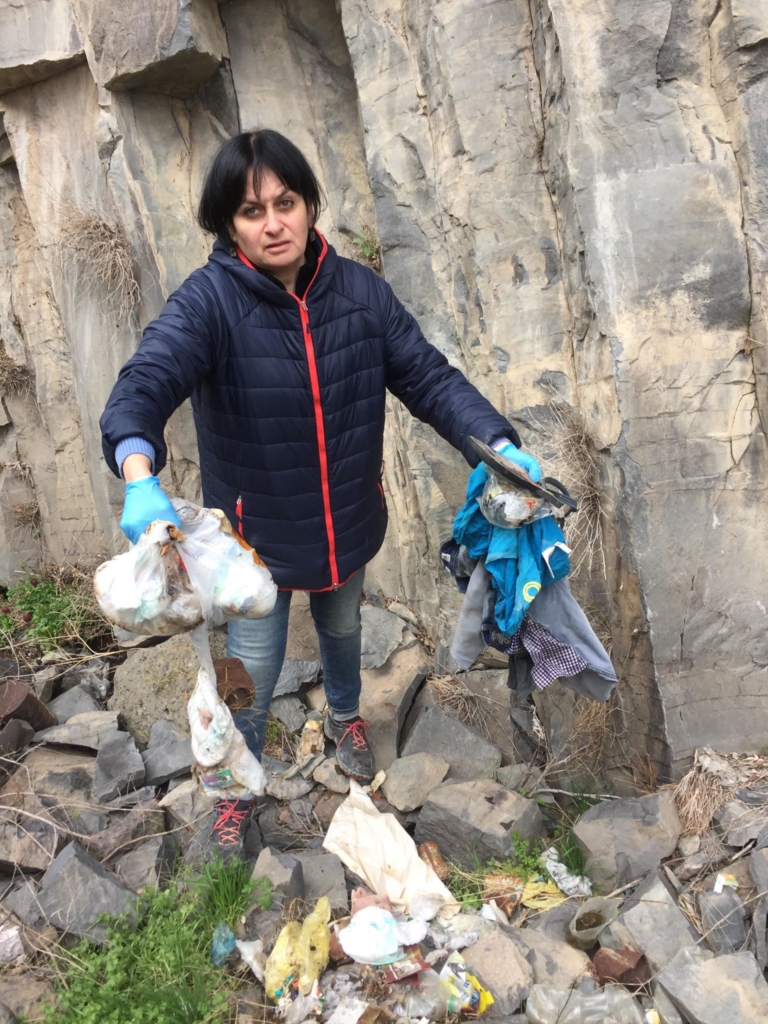 "It's quite obvious that we can't clean the entire country. Therefore we decided to call on those who see heaps of garbage laying around – take photos or videos of them, indicate the date and time and send it to us. We will forward those photos to the relevant authorities," said Katar Taslakyan, another guide.
According to the guides, this situation occurred as a result of people's negligence and the inconsistency of the bodies responsible for waste management. They suggest that fines should be introduced for the improper disposal of waste – 'when you litter, you pay for it'. They believe that hitting people's pockets is the most effective way to make people think twice before littering.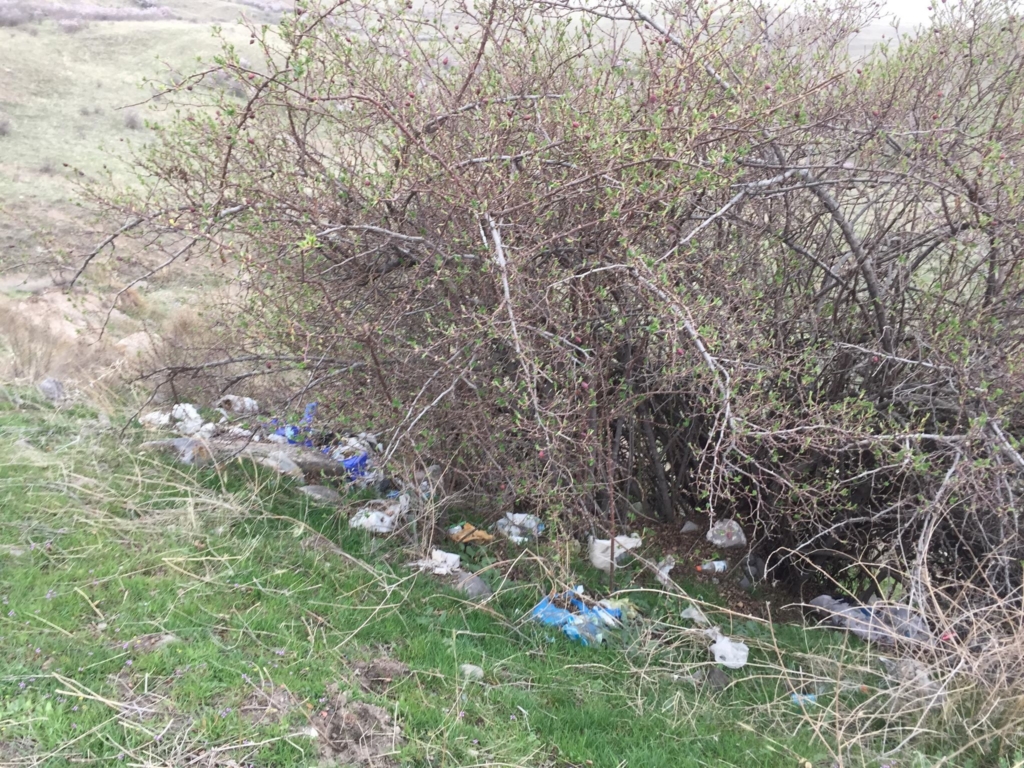 The members of the Armenian Professional Tourist Guides' Association believe that travel companies should make the fight against littering a permanent part of their campaign, not just that of the tourist attractions.
Katar Taslakyan recalled a recent visit that a group of Belgian tourists had. One of them told her as follows: "If asked about my impression of Armenia, I would say that it's a wonderful country with an ancient culture that the Armenian people can be proud of, but at the same time they don't respect their country and their nature, because there is litter everywhere."
"In such moments I feel very ashamed as a guide because I represent my country," said Katar.